Pelicans vs. Suns Betting Line, Nuggets vs. Rockets Betting Line
Published on:
Mar/19/2015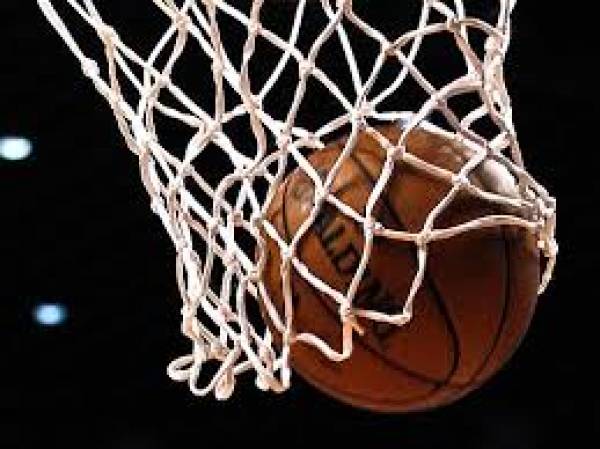 Carrie Stroup here with your Pelicans vs. Suns betting line along with your Nuggets vs. Rockets betting line.
NEW ORLEANS PELICANS (37-30) at PHOENIX SUNS (35-33)                                                                    
Sportsbook.ag Line: New Orleans -2, Total: 198.5                                                                    
The Phoenix Suns attempt to get back in the Western Conference playoff race when they host the New Orleans Pelicans on Thursday night.                                                                                                                 
The Pelicans have found themselves fighting for the final spot in the playoffs and have done so with SU victories in 10 of their past 13 contests (8-5 ATS). They made better than 47% of their field goals in nine of those games and had 100+ points seven different times. New Orleans had a close game when they hosted the Bucks on Tuesday, winning 85-84 as 7-point favorites in a sloppy matchup. Both teams shot worse than 38% from the floor and in the end it was the extra points that the Pelicans earned from long range and the charity stripe that was the difference as they had four more three-pointers and three more made free throws
On the other hand, the Suns have not been playing the best basketball and are 6-8 SU (8-5-1 ATS) since the All-Star break. The offense has been putrid recently, netting a mere 93.2 PPG in their past nine games as they shot worse than 43% as a team six times over that period. Phoenix earned an easy draw when they faced New York on Sunday as an 11.5-point favorite at home, dominating with a 102-89 victory. The team hit 49.4% of its field goals in the game and outrebounded the Knicks 38-29.
Place your 1st bet, get your 2nd bet here
The road has not been good to New Orleans as it is just 14-18 SU (18-14 ATS) in away games as it faces-off against a Suns group which is 19-15 SU (17-17 ATS) at home. This will be the second meeting between these teams so far on the year and the Pelicans won a high-scoring affair 110-106 as 2-point home favorites the first time. They were scorching hot from the field in the win, hitting 42-of-81 shots (52% FG), including making 8-of-18 shots from three-point range (44% 3PM). Phoenix had won the previous four games leading up to that contest, going 3-1 ATS in that time behind 103.8 PPG.
Trends to watch before dropping any cash on this game include that New Orleans is 17-6 ATS (74%) after failing to cover two of its past three games ATS this year while the Suns are 12-4 ATS (75%) when revenging a loss where the opponent scored 110 or more points this season. On the injury front, PF Ryan Anderson (Knee) and PG Jrue Holiday (Ankle) remain out for the Pelicans as PG Brandon Knight (Ankle) and C Alex Len (Ankle) are listed as questionable for Phoenix.                                                                                                                  
New Orleans tends to be solid yet unspectacular in most aspects of the game and it has scored 99.7 PPG (16th in league) on 45.7% shooting (9th in league). On the other side of the ball the Pelicans are allowing opponents to score 99.0 PPG (12th in league) behind 45.6% shooting (8th-worst in league).
PF Anthony Davis (24.6 PPG, 10.4 PPG, 2.9 BPG, 1.4 SPG) continues to dominate the league and has averaged 27.4 PPG, 10.4 RPG and 4.4 BPG over the past five contests. He had another great performance (19 points, 18 rebounds, 1 block) in the first meeting with Phoenix earlier in the year.
PG Tyreke Evans (16.8 PPG, 6.5 APG, 5.4 RPG, 1.2 SPG) filled the stat sheet (12 points, 10 rebounds, 6 assists, 1 steal) as he made a mere 5-of-18 shots in the win over the Bucks on Tuesday. He also struggled from the field (8-for-20) against the Suns in December, scoring 24 points to go with eight rebounds and four assists.
SG Eric Gordon (13.3 PPG, 3.9 APG) has made just 41.4% of his shots over his past four performances and is coming off a bad showing (9 points, 7 assists) against Milwaukee. He didn't play against the Suns in the first matchup of the year but scored 18.3 PPG (46% FG) with 5.0 APG and 2.3 APG against them in three games last year.                                                                                                           
Phoenix has not stopped being one of the best offensive teams in the league as it ranks fourth in the league in scoring (104.6 PPG) and makes 45.6% of its shots (12th in league). Where the Suns falter is on defense as they are giving up 104.2 PPG (4th-worst in league) on 45.1% shooting (13th-worst in league).
PG Eric Bledsoe (17.2 PPG, 6.1 APG, 5.4 RPG, 1.7 SPG) had a near triple-double (21 points, 11 assists, 9 rebounds) and added two steals in the win over the Knicks on Sunday. He also did very well (21 points, 8 rebounds, 2 blocks, 2 steals) in the loss to the Pelicans in late December.
PF Markieff Morris (15.3 PPG, 5.8 RPG) has scored 20+ points in two of his past three contests and has shown some nice defensive stats (3.0 SPG, 1.0 BPG) in that time. He did score 13 points when he last saw New Orleans but did very little (2 rebounds, 1 assist) in the other parts of his game.
SF P.J. Tucker (8.8 PPG, 6.4 RPG, 1.3 SPG) has played some big minutes (36.2 MPG) in his last five outings but still hasn't done much (9.2 PPG) offensively. He didn't have the best of games against the Pelicans with 10 points, five rebounds, one block and a steal. 
DENVER NUGGETS (26-42) at HOUSTON ROCKETS (45-22)                                                          
Sportsbook.ag Line: Houston -7.0, Total: 215.5
The Rockets look to win their third straight game when they host a suddenly competitive Nuggets team Thursday.
The Nuggets went into Memphis on Monday and lost 92-81 as 12.5-point underdogs. Denver had won four straight games SU before that loss and the team has covered in five straight games as well. The Nuggets are also 6-3 SU and 8-1 ATS since firing Brian Shaw on Mar. 3.
The Rockets beat the Magic 107-94 as 11-point home favorites on Tuesday. Houston has won-and-covered in two straight games and four of its past six. The Rockets have held their past two opponents to less than 100 points and that type of defense makes them very tough to beat with their high-powered offense.
These teams have met three times this season and the Rockets have been dominant, winning-and-covering in all three meetings. Houston last hosted the Nuggets on Dec. 13, 2014, when the Rockets won 108-96 as 7-point favorites. Despite the recent dominance by Houston, the teams have split wins SU over the past three seasons and Denver is 6-4 ATS in those games.
Denver is 19-8 ATS in March games over the past two seasons. Houston is 11-2 ATS in home games after a non-conference game this season. The Nuggets are not currently dealing with any injuries and PG Patrick Beverley (Elbow) and SG Jason Terry (Hamstring) are questionable for the Rockets, who are already without C Dwight Howard (Knee) and SF Kostas Papanikolaou (Ankle) indefinitely.
The Nuggets have been playing extremely well as of late and a lot of that has to do with the resurgence of SF Danilo Gallinari (10.8 PPG, 3.4 RPG). Gallinari looked like his knee injuries would keep him from being the player he once was in the first half of the season, but he has completely turned things around lately. In March, Gallinari is averaging 17.9 PPG, 4.9 RPG and 1.0 SPG. He did, however, have just 11 points the last time he faced the Rockets and he will need to find his stroke in this one.
PF Kenneth Faried (11.9 PPG, 8.9 RPG) has also been playing extremely well for the Nuggets. Over the past four games, Faried is averaging 19.3 PPG, 10.8 RPG and 2.0 BPG. He has struggled against the Rockets this year, averaging just 7.3 PPG and 7.7 RPG in three games against the team. He'll need to be extremely active in this one, as his combination of speed and athleticism for a player his size should really give this Rockets team some issues.
PG Ty Lawson (15.9 PPG, 9.7 APG, 3.2 RPG, 1.3 SPG) is averaging 14.7 PPG and 12.7 APG in three games against the Rockets this season. If Patrick Beverley is unable to play for Houston then Lawson will dominate this game. He is far too quick and crafty for any of the other Rockets guards to stay in front of consistently.
SG Will Barton (6.3 PPG) will be an x-factor in this one. Barton had just five points against the Grizzlies on Monday, but he had 25 points, nine boards, three assists, three steals and a block against the Pelicans on Sunday. He has played well for Denver and will need to continue being aggressive in his increased minutes.
The Rockets have played some great basketball recently and SG James Harden (26.7 PPG, 7.0 APG, 5.8 RPG, 1.9 SPG) has kept his team afloat even with some major injuries to the roster this season. Harden had just 17 points against the Magic on Tuesday, but he had 34 points, seven rebounds and seven assists in a win over the Clippers on Sunday. He has also dominated the Nuggets this season, averaging 31.0 PPG, 9.0 APG, 6.0 RPG and 1.7 SPG in three games against the team. His ability to get to the rim with ease and also find his teammates for open shots makes him one of the toughest guys to guard in the league.
PF Terrence Jones (12.5 PPG, 75 RPG, 1.7 BPG) had just six points and three rebounds in 30 minutes against the Magic on Tuesday, but he had 10+ rebounds in four straight games before that. Jones will need to be a monster on the glass in this game, as his matchup with Kenneth Faried will be huge in determining the outcome of this one.
PF Donatas Motiejunas (11.8 PPG, 6.0 RPG) has had some of his best games of the season against Denver. When these teams met on Mar. 7, the big man had 18 points, six rebounds and five assists in just 30 minutes of action. He is a crafty scorer in the post and also has a smooth stroke on his jumper. With the Nuggets being thin in their frontcourt, he should be in for another huge game Thursday.
SF Trevor Ariza (12.5 PPG, 5.4 RPG, 2.5 APG, 1.9 SPG) will need to be at his best in this game. He's been hot lately, averaging 18.0 PPG, 7.0 RPG, 4.0 APG and 1.0 SPG over the past two contests. His offense will be a bonus, but he must do a good job of guarding Danilo Gallinari in this one.
PG Patrick Beverley (10.2 PPG, 4.4 RPG, 3.4 APG, 1.0 SPG) is one of the better two-way players in this league. He can challenge anybody on the defensive end and is also a very good shooter from the outside (35% 3PT). If he can play then it'd be a big boost for the Rockets.
- Carrie Stroup, Gambling911.com Senior Reporter