Eastern Washington vs. Georgetown Betting Line – Odds to Win the South Regional
Published on:
Mar/18/2015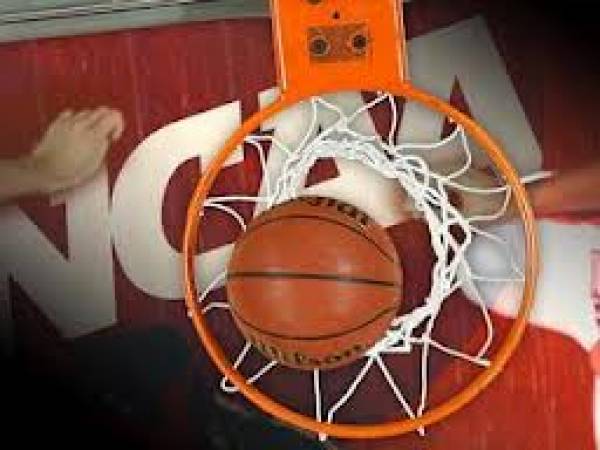 Gambling911.com has your Wofford vs. Arkansas betting line and odds to win the West Regional for both teams and all others.
Eastern Washington comes into this game having lost just 8 games, two more than Georgetown for the season.  The Hoyas are -7 to -7.5 favorites here.
Eastern Washington (26-8) rallied from 9 points down with less than 4 minutes remaining against Montana to win the Big Sky championship and earn a bid to the NCAA tournament.
The Eagles are 11-1-1 Against The Spread in their last 13 neutral site games and 13-6-1 ATS in their last 20 games vs. a team with a winning Straight Up record.
While the Hoyas are 6-2 ATS in their last 8 games following a SU loss, they are also 1-5 ATS in their last 6 NCAA Tournament games and 1-5 ATS in their last 6 games overall.
Eastern Washington is making its second-ever NCAA tournament appearance while the Big Sky Conference is 17-58 in the NCAA tournament, with its last win coming in 2006.
Georgetown is making its 5th NCAA tournament appearance in six seasons. 
NCCAB - SOUTH REGIONAL

Lines From:03-18-2015 13:50:49

 

Cut Off

#

Type

Description

Odds

2015 MENS NCAA BASKETBALL REGIONALS - SOUTH REG

NCCAB - SOUTH REGIONAL - Mar 19

 

Mar 19 - 12:30 PM

25184

2015 MENS NCAA BASKETBALL REGIONALS - SOUTH REG

DAVIDSON

+5000 

 

Mar 19 - 12:30 PM

25185

2015 MENS NCAA BASKETBALL REGIONALS - SOUTH REG

DUKE

EV 

 

Mar 19 - 12:30 PM

25186

2015 MENS NCAA BASKETBALL REGIONALS - SOUTH REG

EASTERN WASHINGTON

+30000 

 

Mar 19 - 12:30 PM

25187

2015 MENS NCAA BASKETBALL REGIONALS - SOUTH REG

GEORGETOWN

+950 

 

Mar 19 - 12:30 PM

25188

2015 MENS NCAA BASKETBALL REGIONALS - SOUTH REG

GONZAGA

+150 

 

Mar 19 - 12:30 PM

25189

2015 MENS NCAA BASKETBALL REGIONALS - SOUTH REG

IOWA

+2500 

 

Mar 19 - 12:30 PM

25190

2015 MENS NCAA BASKETBALL REGIONALS - SOUTH REG

IOWA STATE

+425 

 

Mar 19 - 12:30 PM

25191

2015 MENS NCAA BASKETBALL REGIONALS - SOUTH REG

NORTH DAKOTA STATE

+20000 

 

Mar 19 - 12:30 PM

25192

2015 MENS NCAA BASKETBALL REGIONALS - SOUTH REG

NORTH FLORIDA

+30000 

 

Mar 19 - 12:30 PM

25193

2015 MENS NCAA BASKETBALL REGIONALS - SOUTH REG

ROBERT MORRIS

+30000 

 

Mar 19 - 12:30 PM

25194

2015 MENS NCAA BASKETBALL REGIONALS - SOUTH REG

SAN DIEGO STATE

+2500 

 

Mar 19 - 12:30 PM

25195

2015 MENS NCAA BASKETBALL REGIONALS - SOUTH REG

SMU

+950 

 

Mar 19 - 12:30 PM

25196

2015 MENS NCAA BASKETBALL REGIONALS - SOUTH REG

ST JOHN'S

+6500 

 

Mar 19 - 12:30 PM

25197

2015 MENS NCAA BASKETBALL REGIONALS - SOUTH REG

STEPHEN F AUSTIN

+3000 

 

Mar 19 - 12:30 PM

25198

2015 MENS NCAA BASKETBALL REGIONALS - SOUTH REG

UAB

+20000 

 

Mar 19 - 12:30 PM

25199

2015 MENS NCAA BASKETBALL REGIONALS - SOUTH REG

UTAH

+450 

 
- Don Shapiro, Gambling911.com