Mets vs. Yankees Betting Line – April 24
Published on:
Apr/24/2015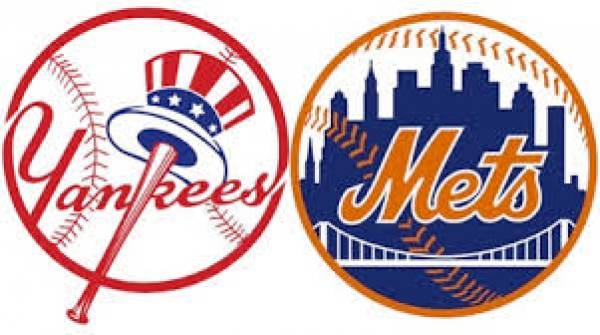 Carrie Stroup here with your Mets vs. Yankees betting line for April 24 courtesy of our friends at Sportsbook.ag.

Sportsbook.ag Line: New York Yankees -133, New York Mets +122, Total: 7                      
Two of the hottest teams in baseball, the New York Mets and New York Yankees, begin their subway series in the Bronx on Friday night.
The Mets have had the best start in the league to the 2015 campaign and come into this rivalry duel with an 11-game winning streak. All of the victories came against NL East opponents and all but one of them was when they were at home. In their last series against the Braves, they outscored Atlanta 16-6 and finished off the sweep with a nice 6-3 victory on Thursday afternoon. They had just six hits in the win, but were patient at the plate with six walks and got off to an early lead with a bases loaded double in the first inning. With three walks and a hit, 1B Lucas Duda (.351) continued a great season and has six of his eight walks over the last four contests.
Place Your 1st Bet, Get Your 2nd Bet Free Here
The Yankees came out of the gates slow, starting the season 3-6, but have won six of their last seven games which included a sweep of the Rays and most recently they won 3-of-4 contests against a tough Detroit group. They held the potent Tigers' offense to a mere seven runs in the last three games of the set and capped it off with a tremendous 2-1 win on Thursday. Each team had three hits in the pitchers duel, and the difference was a run scored after an Anibal Sanchez balk in the sixth inning. OF Chris Young (.357) had one of the New York hits and he was 7-for-13 with three extra-base hits over his past three outings.
The pitching matchup will peg RHP Jacob DeGrom (2-1, 0.93 ERA) of the visiting Mets against RHP Michael Pineda (2-0, 5.00 ERA) for the Yanks. The Mets have played just six games on the road thus far, splitting them with three wins and three losses as the Yankees have a meager 2-4 record at home. The last few years of this matchup has gone the way of the team from Queens as the Mets are 6-2 since the start of the 2013 campaign and are a perfect 4-0 when playing at Yankee Stadium. The Yankees did do very well in the last two games of this matchup though, winning in two shutout performances on the road.
Before dropping any money on this one, bettors should know that the Mets are 13-7 (.650) in road games in an inter-league contest since the start of 2013 as the Yanks are 21-10 (.677) when the total is seven or less since the beginning of last season. The only two important players that will be missing from this one are C Travis d'Arnaud (Hand) and 3B David Wright (Hamstring) of the Mets.                                               
DeGrom was amazing in his rookie year, blowing away the league with a 2.69 ERA over 22 starts as he struck out 9.2 batters per nine innings. He continued his impressive control from the minors with a low 2.8 BB/9 and allowed just seven homers in 140.1 IP (0.45 HR/9). His performance seems to have staying power as he has been great over his first three starts of 2015, allowing two runs in 19.1 frames with three walks (1.4 BB/9) and 17 strikeouts (7.9 K/9). DeGrom faced this Yankee team once last year and earned a loss despite pitching a great game (7 IP, 1 ER, 4 H, 6 K). OF Jacoby Ellsbury was the only current Yankee who had a hit against him in that contest when he was 1-for-3 with a double as 1B Garrett Jones (1-for-9, 5 K) really struggled in the matchup when he was a member of the Marlins.
The bullpen for the Mets has gone 2-1 with a solid 2.79 ERA (0.90 WHIP) and are 10-for-11 in save opportunities. Jeurys Familia (1.86 ERA, 8 saves) is perfect in his save chances and has a 12:3 K/BB ratio over 9.2 innings of work.                                                                      
Pineda is vital to the success of the Yankees this year as he hopes to build on a great, yet short, 2014 season. He had a 1.89 ERA over 13 starts in that campaign and walked a miniscule seven batters in 76.1 innings (0.83 BB/9). His ERA thus far (5.00) does seem a little bloated and should begin trending in the opposite direction since he is striking out 10 batters per nine innings as they are hitting an unsustainable .392 BABIP. He has not faced this Mets group in his career and the only players who have had at-bats against him are OFs Michael Cuddyer and Curtis Granderson who are a combined 1-for-6 with two walks.
The relievers for the Yankees have been phenomenal in the early going with a 3-2 record and 2.03 ERA (1.09 WHIP) as they've been able to successfully save 6-of-7 games. Andrew Miller (0.00 ERA, 6 saves) has been dominant in the closers role with two hits allowed and 15 strikeouts in 7.1 innings on the bump.     
- Carrie Stroup, Gambling911.com Senior Reporter