Gambling911.com has your Major League Baseball betting lines for Saturday's games.
Ad: Open an Online Betting Account Today at Gambling911 Endorsed AceSportsbook.  Receive Hundreds of Dollars in Signup Bonuses Here
The earliest games, starting just after 1 pm EST has Seattle playing in New York against a Yankees club that is +116.  Seattle is favored at -126 starting Felix Hernandez.  The away team has actually captured 8 of the last 10 games in this series. 
The Mariners were seeing 67 percent of the betting action in this game. 
All lines for today's games appear below.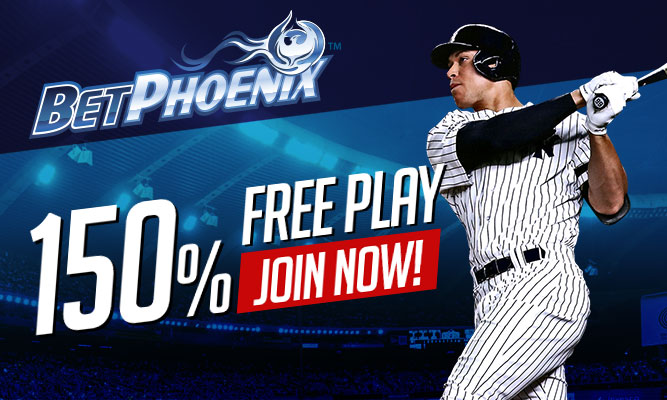 NATIONAL LEAGUE

04/16/2016

951

CINCINNATI REDS

B FINNEGAN-L

+138

o7-109

+1½-172

11:17:00

952

ST. LOUIS CARDINALS

A WAINWRIG-R

-152

u7-111

-1½+152

04/16/2016

953

COLORADO ROCKIES

C BERGMAN -R

+273

o6½EV

+1½+101

11:22:00

954

CHICAGO CUBS

J ARRIETA -R

-333

u6½-120

-1½-121

04/16/2016

955

MILWAUKEE BREWERS

T JUNGMANN-R

+138

o7½-130

+1½-167

16:07:00

956

PITTSBURGH PIRATES

J NIESE -L

-152

u7½+110

-1½+147

04/16/2016

957

WASHINGTON NATIONALS

M SCHERZER -R

-166

o6½-105

-1½-103

16:07:00

958

PHILADELPHIA PHILLIES

A NOLA -R

+149

u6½-115

+1½-117

04/16/2016

959

ATLANTA BRAVES

B NORRIS -R

+126

o8-115

+1½-178

16:12:00

960

MIAMI MARLINS

T KOEHLER -R

-136

u8-105

-1½+158

04/16/2016

961

ARIZONA DIAMONDBACKS

S MILLER -R

-106

o7-116

-1½+165

17:42:00

962

SAN DIEGO PADRES

A CASHNER -R

-104

u7-104

+1½-190

04/16/2016

963

SAN FRANCISCO GIANTS

J CUETO -R

-103

o7-111

+1½-223

18:12:00

964

LOS ANGELES DODGERS

S KAZMIR -L

-107

u7-109

-1½+183

AMERICAN LEAGUE

04/16/2016

965

SEATTLE MARINERS

F HERNANDEZ -R

-126

o7½-110

-1½+132

10:07:00

966

NEW YORK YANKEES

C SABATHIA -L

+116

u7½-110

+1½-152

04/16/2016

967

LOS ANGELES ANGELS

J WEAVER -R

+109

o9-105

+1½-198

11:12:00

968

MINNESOTA TWINS

R NOLASCO -R

-119

u9-115

-1½+168

04/16/2016

969

KANSAS CITY ROYALS

C YOUNG -R

+128

o7-122

+1½-173

13:07:00

970

OAKLAND ATHLETICS

S GRAY -R

-138

u7+102

-1½+153

04/16/2016

971

TORONTO BLUE JAYS

M ESTRADA -R

+123

o8+102

+1½-177

13:07:00

972

BOSTON RED SOX

D PRICE -L

-133

u8-122

-1½+157

04/16/2016

973

CHICAGO WHITE SOX

J DANKS -L

+126

o7½-125

+1½-175

15:12:00

974

TAMPA BAY RAYS

E RAMIREZ -R

-136

u7½+105

-1½+155

04/16/2016

975

DETROIT TIGERS

VERLANDER -R

+118

o8½-123

+1½-178

16:12:00

976

HOUSTON ASTROS

C MCHUGH -R

-128

u8½+103

-1½+158

04/16/2016

977

BALTIMORE ORIOLES

Y GALLARDO -R

+105

o9½-115

+1½-183

17:07:00

978

TEXAS RANGERS

C LEWIS -R

-115

u9½-105

-1½+163

INTERLEAGUE

04/16/2016

979

NEW YORK METS

M HARVEY -R

-125

o7-118

-1½+130

13:12:00

980

CLEVELAND INDIANS

J TOMLIN -R

+115

u7-102

+1½-150

04/16/2016

991

AWAY RUNS

 

+150

 
 

10:05:00

992

HOME RUNS

 

-170

 
 

04/16/2016

993

OVER RUNS

 
 

o122½-110

 

10:05:00

994

UNDER RUNS

 
 

u122½-110

 
- Dan Shapiro, Gambling911.com