Atlanta Falcons Betting Trends
Published on:
Oct/01/2023
Gambling911.com has all your latest betting trends for the Atlanta Falcons.  We believe this is a "must read" page prior to wagering on games featuring Atlanta as you will find line movement and action at various books along with some interesting notes and injury news.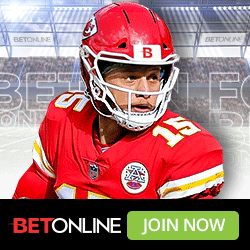 Public Making a Killing Betting Against Atlanta
The last two weeks have seen the other team getting 75% or more of the betting action and the bookmakers seemingly doing little to encourage betting on the Falcons. Atlanta is now 1-3 Against The Spread.  Week 2's action against Green Bay was balanced.
Books have been hit hard by both Atlanta failed covers.
Same 'Ol Falcons
The Falcons started the season on a promising note with two wins - one over the Panthers and the other over the Packers.  Both of those though were at home.
Atlanta will come into Week 5 owning a 2-2 record but are 1-3 Against The Spread.
The next game is at home where we anticipate a line of -3.
London Calling
This was all about the -3 until Saturday morning.  That' when the books finally moved the number to 3.5 shortly after 9 am ET.
76% of the cash was coming in on the Jaguars in their London game against the Falcons.   The Jags had close to $1 million coming in on the spread compared to Atlanta at $300,000.
Circa still held on to the 3.  Bookmaker did too.  They moved onto the 3.5 for about three minutes Saturday morning.  BetOnline moved to 3.5 after 9 am ET and didn't look back.  Bovada also moved to the 3.5.
Recreational books enticing books to bet on Atlanta with 75% of action last minute.  Jacksonville and the public walked away with a big victory here.
Falcons @ Lions Week 3
The public were not on board with Atlanta in this game as spread action drew just 25% or $300,000 compared to Detroit's $1 million. 
Circa moved the line from +3 to +3.5 for Atlanta.  BetOnline held steady at +3 as did Bookmaker and Bovada. 
The books did very little to encourage action on Atlanta and lost as a result.
- Don Shapiro, Gambling911.com