Betting is available on the Winner, Method of Victory and Total Rounds for UFC 250: Amanda Nunes vs Felicia Spencer from San Antonio, Texas.  Claim your Welcome Bonus using G911 - Maximum $1000.  Scroll down for venues that show UFC fights, keeping in mind that social distancing protocol is in place.  Seating capacities will be limited so please call in advance.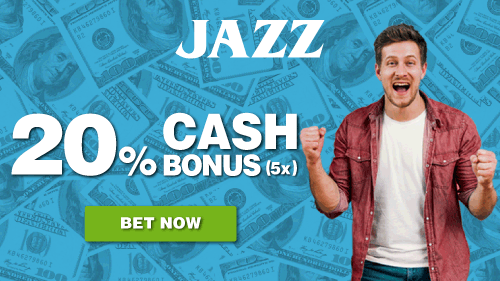 CONFIRMED
Ojos Locos Sports Cantina - San Antonio
5809 NW Loop 410 San Antonio, TX
7.81 miles away
(210) 557-7014
CONFIRMED BUT TYPICALLY SHOW UFC FIGHTS
Due to the coronavirus pandemic, some establishments may not yet be prepared to show UFC 250.  Please call in advance.
Maddy McMurphys
420 E. Houston San Antonio, TX
0.37 miles away
(210) 222-9722 Moses Roses Hideout
518 East Houston St San Antonio, TX
0.42 miles away
(210) 775-1808 Dave & Busters @ Rivercenter
849 E Commerce St; Ste 740 San Antonio, TX
0.57 miles away
(210) 951-3600 Hooters @ Riverwalk
849 E. Commerce Street San Antonio, TX
0.57 miles away
(210) 229-9464 El Buho
2710 North Saint Mary's Street San Antonio, TX
1.87 miles away
(210) 391-2403 My Friends BackYard Sports Bar
442 W Hildebrand Ave San Antonio, TX
2.95 miles away
(210) 573-5227 210 Sports Cantina
1946 SW Military Dr San Antonio, TX
5.08 miles away
(210) 932-9467 Buffalo Wild Wings @ Zarzamora ( San Ant
7823 IH 35 South San Antonio, TX
5.54 miles away
(210) 923-0700 Dave & Busters @ San Antonio
440 Crossroads Blvd. San Antonio, TX
6.02 miles away
(210) 515-1515 Hangar
8203 Broadway San Antonio, TX
6.25 miles away
(210) 818-7699 Buffalo Wild Wings @ San Antonio (Milita
3158 SE Military 106 San Antonio, TX
6.26 miles away
(210) 269-9967 Sugars @ San Antonio
2731 NW Loop 410 San Antonio, TX
6.6 miles away
(210) 340-1289 Twin Peaks Restaurant @ Park North
702 NW loop 410 San Antonio, TX
6.64 miles away
(210) 447-7102 Perfect 10 @ San Antonio
111 N.W Loop 410 San Antonio, TX
6.71 miles away
(210) 344-6601 Skylark Community Center
1560 Luke Blvd; Bldg 6576 Lackland AFB, TX
7.77 miles away
(210) 671-3191 Palace Mens Club @ San Antonio
2482 NE Loop 410 San Antonio, TX
7.81 miles away
(210) 599-6011 Pockets Billiards @ NW Loop 410
5819 Northwest Loop 410 STE 105 San Antonio, TX
7.88 miles away
(210) 908-9148 Perfect Score @ San Antonio
6420 NW Loop 410; Ste 108-110 San Antonio, TX
7.93 miles away
(210) 455-8035 Little Woodrows @ Babcock
2535 Babcock Rd San Antonio, TX
8.06 miles away
(210) 692-1500 The Fourth Quarter
8476 Wurzbach RD San Antonio, TX
8.15 miles away
(210) 561-4444 Hooters @ Wurzbach (SA North)
8527 Wurzbach San Antonio, TX
8.23 miles away
(210) 558-9464 Native Grill & Wings
3238 Wurzbach Rd. San Antonio, TX
8.35 miles away
(210) 233-1199 Buffalo Wild Wings @ Walzem
8450 North IH 35 San Antonio, TX
8.54 miles away
(210) 599-3835 San Antonio Men's Club
8244 Interchange Pkwy San Antonio, TX
8.6 miles away
(210) 590-7018 Twin Peaks Restaurant @ Westover
103 SW Loop 410 San Antonio, TX
9.09 miles away
(210) 520-0412 Fast Eddies Billiards @ San Antonio (Cul
7616 Culebra Rd STE 103 San Antonio, TX
9.12 miles away
(210) 520-3325 Buffalo Wild Wings @ San Antonio (Loop 4
115 S.W Loop 410 San Antonio, TX
9.22 miles away
(210) 269-9967 BreWingz @ Walzem
5630 Walzem Rd San Antonio, TX
9.32 miles away
(210) 653-9365 Hooters @ San Pedro
13131 San Pedro San Antonio, TX
9.52 miles away
(210) 496-9464 Babcock Social Pub
5891 Babcock Road San Antonio, TX
9.62 miles away
(210) 236-8080 Fast Eddies Billiards @ San Antonio (Emb
502 Embassy Oaks; Ste 133 San Antonio, TX
9.65 miles away
(210) 545-1086 Box 903
903 E Bitters Rd; Ste 313 San Antonio, TX
9.67 miles away
(210) 216-4104 Hooters @ San Antonio West
9802 Ingram Rd San Antonio, TX
10.07 miles away
(210) 610-8127 Hangar Pub
12232 Nacogdoches Road San Antonio, TX
10.18 miles away
(210) 267-8881 Bend Sports Bar
7730 Bandera Rd San Antonio, TX
10.29 miles away
(210) 290-8138 Shenanygans 2
8827 Hwy 151 San Antonio, TX
10.29 miles away
(210) 257-9726 Whiskey Tree
7905 Bandera Rd Suite 3 San Antonio, TX
10.46 miles away
(210) 758-5376 Hollow
14532 Brook Hollow San Antonio, TX
10.82 miles away
(210) 476-5708 Rockys Tavern
11403 OConnor Rd Suite 106 San Antonio, TX
11.2 miles away
(210) 637-7625 Twin Peaks Restaurant @ San Antonio
12790 Interstate 10 West San Antonio, TX
11.25 miles away
(210) 236-5437 Lucy Cooper's Texas Ice House
16080 San Pedro Ave San Antonio, TX
11.28 miles away
(210) 462-1894 Dog House Bar & Grill
16111 San Pedro Ave #117 San Antonio, TX
11.41 miles away
(210) 468-2100 Cantina Sports Bar and Grill
6565 Babcock Rd STE 9 San Antonio, TX
11.67 miles away
(210) 462-7118 Buffalo Wild Wings @ DeZaVala - San Anto
5860 DeZaVala Blvd. San Antonio, TX
12.27 miles away
(210) 694-9464 Beer Goggles
12702 Toepperwein Rd Ste 101 San Antonio, TX
12.63 miles away
(210) 577-4575 Little Woodrows @ Stone Oaks
606 W. Afton Oaks Blvd. San Antonio, TX
12.74 miles away
Stout House Stone Oak
18730 Stone Oak Parkway # 108 San Antonio, TX
12.86 miles away
(210) 239-5799 Brick House Tavern + Tap @ San Antonio
1011 N Loop 1604 E San Antonio, TX
12.96 miles away
(210) 402-3107 Buffalo Wild Wings @ San Antonio (Legacy
18410 US Hwy. 281 N Ste. 102 San Antonio, TX
13.21 miles away
(210) 545-3464 Sportsmans Bar
9204 FM 78 Converse, TX
13.36 miles away
(210) 281-8629 Sandbox
7280 UTSA Boulevard #109 San Antonio, TX
13.45 miles away
(210) 277-0970 Buffalo Wild Wings @ Live Oak
7903 Pat Booker Rd. Live Oak, TX
13.57 miles away
(210) 653-8903 Fast Eddies Billiards @ Braun
9910 W Loop 1604 N Ste 113 San Antonio, TX
13.59 miles away
(210) 680-6800 Perfect Score @ Live Oak
13846 Interstate 35 Live Oak, TX
13.62 miles away
(210) 316-0859 Brews Brothers Ice House
7403 Leslie Rd San Antonio, TX
13.67 miles away
(210) 557-5561 Buffalo Wild Wings @ San Antonio (Alamo
5411 W Loop 1604 North San Antonio, TX
13.71 miles away
(210) 520-4127 Roo Pub
19314 Hwy 281 N; Ste 107 San Antonio, TX
13.77 miles away
(210) 491-4425 The Angry Elephant
19314 U.S. Highway 281 North #107 San Antonio, TX
13.77 miles away
(210) 491-4425 Stout House Helotes
11851 Bandera Road; Suite 119 Helotes, TX
13.88 miles away
(210) 637-9094 Don Adolfo Bar Grill
19141 Stone Oak Parkway San Antonio, TX
13.93 miles away
(361) 876-1427 Deol II Bar And Lounge
11804 Culebra Rd San Antonio, TX
15.03 miles away
(210) 592-6959 Hooters @ Selma
15412 I-35 North Selma, TX
15.12 miles away
(210) 946-4668 The Deuce
23535 West Interstate 10 Frontage Road San Antonio, TX
15.73 miles away
(210) 749-3050 Brewers Grill
22250 Bulverde Road #106 San Antonio, TX
16.05 miles away
(210) 267-8762 KLX Energy Services
276 Corgey Road Pleasanton, TX
30.7 miles away
(832) 844-1015 Buffalo Wild Wings @ New Braunfels
1400 N I-35 New Braunfels, TX
30.99 miles away
(830) 625-2549 The Office Bar and Grill
205 East Hunt Street Pleasanton, TX
32.06 miles away
(830) 480-5140 Lone Star Lounge @ New Braunfels
2055 Central Plaza STE 112 New Braunfels, TX
32.4 miles away
(512) 644-6844 Random Beer Garden
11 Upper Cibolo Creek Rd Boerne, TX
32.65 miles away
(210) 724-6921
- Dan Shapiro, Gambling911.com