Betting is available on the Winner, Method of Victory and Total Rounds for UFC 249: Justin Gaethje vs Tony Ferguson from Omaha, Nebraska.  Claim your Welcome Bonus using G911 - Maximum $1000.  Scroll down for venues that show UFC fights, keeping in mind that only restaurants in Nebraska can be open for Saturday's fight card.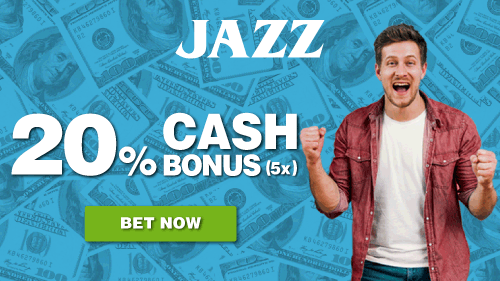 Many establishments will not be open or were not prepared to show this fight on Saturday.
Restaurants
o      As of May 4th, restaurants will be allowed to serve dine-in customers if all of the following conditions are met:
§  The restaurant limits seating to 50% of the rated occupancy maximum at all times.
§  The restaurant seats parties at least six feet apart.
§  All dining parties are restricted to no more than six persons (groups larger than six will need to sit at separate tables).
§  Self-serve buffets and salad bars are prohibited.  Restaurant staff must serve food directly to customers or implement buffet orders from the customer table.  No customer self-service will be allowed.
§  Bar seating is not permitted.
§  Patrons may only consume alcohol on the premises if also consuming a meal.
o      Bars that do not serve food will remain limited to carry-out sales and delivery only.
o      For districts other than those listed above, restaurants will remain limited to delivery, drive-thru, or carryout past May 3rd.
Also note that Council Bluffs, IA  Ameristar Casino will be closed for UFC 249.
These venues typically show UFC events for future reference
Hooters @ Council Bluffs 2910 23rd Ave. Council Bluffs, IA 
2.53 miles away (712) 256-2959 
Buffalo Wild Wings @ Omaha/ 76th St 205 N 76th St Omaha, NE  
5.0 miles away (402) 343-3017  
Buffalo Wild Wings @ Council Bluffs 3701 Metro Drive Suite 100 Council Bluffs, IA  
5.6 miles away (712) 366-0067  
Tanner's Bar and Grill @ Ralston 7340 Harrison Street Ralston, NE  
6.6 miles away (402) 506-5502  
Buffalo Wild Wings @ Bellevue 10525 S 15th Suite 100 Bellevue, NE  
6.92 miles away (402) 991-9464  
Bushwood Lounge 711 North 114th Street Omaha, NE  
8.14 miles away (402) 502-1317  
Goldeez Food Fun & Spirits 5502 N 103rd St Omaha, NE  
8.15 miles away (402) 964-7494  
Refs Sports Bar & Grill 9725 Giles Road La Vista, NE  
8.75 miles away (402) 932-5002  
Buffalo Wild Wings @ Papillion NE 11651 S. 73rd St. Papillion, NE  
9.55 miles away (402) 596-9464  
Dave & Busters @ Omaha 2502 S 133rd Plaza Ste 111 Omaha, NE  
9.87 miles away (402) 778-3915  
Buffalo Wild Wings @ Omaha/SW Plaza 4287 S. 144th St. Omaha, NE  
10.93 miles away (402) 861-9464  
Blue Chip Ultra Lounge 14805 West Maple Rd Omaha, NE  
11.23 miles away (402) 315-9845  
Obar 15660 W Center Rd Omaha, NE  
11.78 miles away (402) 614-4204  
Union Pizzeria & Sports Bar 3636 N 156th St Omaha, NE  
11.89 miles away (402) 614-2755  
Tanner's Bar & Grill @ Omaha 15505 Ruggles Street Omaha, NE  
11.89 miles away (402) 884-5100  
Buffalo Wild Wings @ Omaha/Maple 14615 W. Maple Rd 100 Omaha, NE  
12.17 miles away (402) 492-9464  
Voodoo Lounge 304 N 168th Circle Omaha, NE  
12.61 miles away (402) 884-4249  
Clancys Pub 168th 2905 S. 168th Street Omaha, NE  
12.69 miles away (402) 505-4400  
Twin Peaks Restaurant @ Omaha 17330 W Center Rd #101 Omaha, NE  
13.11 miles away (402) 333-8025  
Two Fine Irishmen 18101 R Plaza Omaha, NE  
14.21 miles away (402) 933-3990  
Tanner's Bar & Grill @ Omaha 2 19102 Q Street Omaha, NE  
14.97 miles away (402) 763-4414  
Buffalo Wild Wings @ Fremont, NE 1220 East 23rd Street Fremont, NE  
31.46 miles away (702) 727-7426