Where Can I Bet on Whether Mickey Guyton Shows Cleavage During the National Anthem?
Published on:
Feb/12/2022
You are probably so sick and tired of all those FanDuel and DraftKings commercials, maybe you've finally given in and are getting ready to take advantage of all those fun Super Bowl prop bets.....that aren't available on any of those apps.  We're talking Halftime Show, commerical and, oh yeah, the world famous cleavage prop bet.
The history of the cleavage bet can be traced back to BetOnline where their very own Dave Mason was sitting in front of the television set conceiving ideas for unique prop bets when out popped Beyonce on the small screen performing in concert wearing a revealing outfit.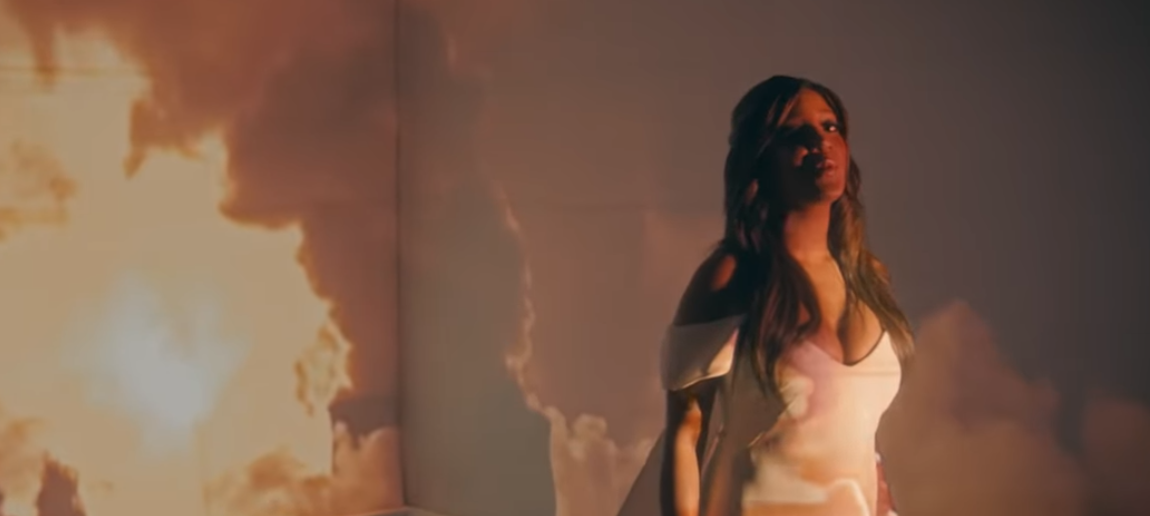 "Whoa!  I can make some money off of this," he thought to himself.
Months later, the Super Bowl cleavage bet was born with Beyonce performing.  Mason knew most of the bets would be coming in on the YES so he had to price that option much higher at -400.  That bet became a winner for both gamblers and his company.
Fast forward a few years later and we have Mickey Guyton singing the National Anthem and being offered up around -155 on the YES she will show cleavage.
Gambling911.com's own resident statistician, Payton O'Brien, believes that this is a sure bet.
"We've estimated that in excess of 80% of these cleavage bets pay out on the YES," she offered with the cavaet that this observation was purely unscientific.
A year or two later, Mason was sitting at a local sports bar watching a game when the hot server arrived with a tray full of Bud Lights for Dave and his friends.
"Whoa!" he exclaimed.  His buddies all leaned over, anxiously awaiting what brilliant new idea Dave had conjured up now.
"I'm going to offer bets on beer commercials."
Fast forward, BetOnline offers those too.
Another true story from the annals of Gambling911.com.
Speaking of which, yes some of the books are offering Eminem butt crack (anal cleavage) bets too. 
- Jagajeet Chiba, Gambling911.com