Betting on this year's Super Bowl is possible from the great state of West Virginia using Americas Bookie.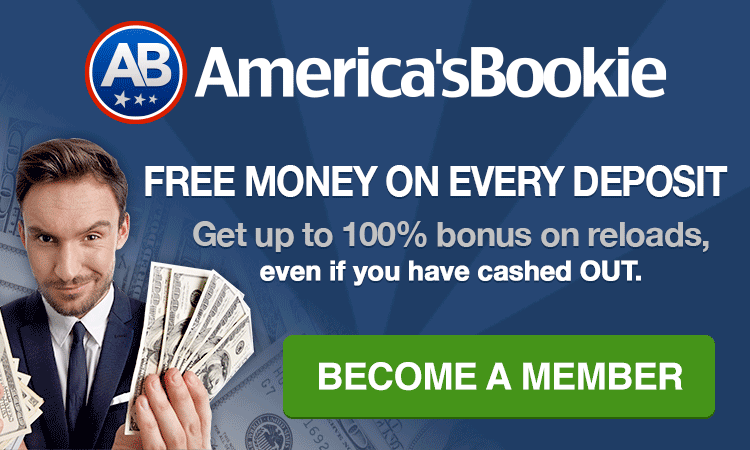 Are In-State Mobile Sports Betting Apps Available?
YES.
West Virginia was among the first US states to allow sports betting once the Supreme Court struck down a 1992 federal law banning the activity in 2018.  But the state ran into issues with its original supplier and it took some time to get the mobile sites back up and running.  The BetLucky fiasco is something West Virginia would prefer to forget. 
Legal disputes unexpectedly halt the operations of BetLucky and two other sportsbooks — leaving West Virginians in the dark and without online sports betting options back in March of 2019.  It took until August for FanDuel and DraftKings to get up and running.
West Virginia does not withhold a state tax on sports bet winnings at the state level, provided identification is submitted.  Federal tax on winnings is 24%.
In-State Mobile App Rating
7
West Virginia doesn't have much in the way of limitations when it comes to betting, but they do have limitations on the number of mobile sites available. 
There are currently just five online options in West Virginia and some of the geo-fencing tends to be glitchy, perhaps due to the mountainous terrain.
The limited taxes and nominal prohibitions do help West Virginia to maintain a somewhat favorable rating, though we always want to monitor reviews of these mobile sites from locals.
What Bets Are Available for This Year's Super Bowl?
Hundreds of prop bets are available for this year's Super Bowl.  These include everything from scoring props to the National Anthem to the Coin Toss to the Gatorade Shower.
Below were your top 10 prop bets by handle and by total amount wagered from the 2021 Super Bowl:
Top ten prop bets by handle
MVP Award Winner - Patrick Mahomes: -106
MVP Award Winner - Tom Brady: +210
Coin Toss Outcome - Heads: -103
Coin Toss Outcome - Tails: -103
Leonard Fournette to have Most Rushing Yards: +175
First Scoring Play - KC Chiefs Field Goal: +430
First Scoring Play - TB Buccaneers Field Goal: +420
First Scoring Play - KC Chiefs Touchdown: +155
Tom Brady over 0.5 Rushing Yards: +140
Over 2.5 Players to Attempt a Pass: +165
Top ten prop bets by total bets
MVP Award Winner - Patrick Mahomes: -106
MVP Award Winner - Tom Brady: +210
Leonard Fournette to have Most Rushing Yards: +175
First Scoring Play - KC Chiefs Field Goal: +430
First Scoring Play - TB Buccaneers Field Goal: +420
First Scoring Play - KC Chiefs Touchdown: +155
Coin Toss Outcome - Tails: -103
First Scoring Play - TB Buccaneers Touchdown: +195
Over 2.5 Players to Attempt a Pass: +165
Clyde Edwards-Helaire to have the Most Rushing Yards+400
- Mary Montgomery, Gambling911.com