You can bet sports via your mobile device from San Francisco and the surrounding area using Americas Bookie.  They offer a generous welcome bonus (max bonus $1500).

*100% signup bonus all deposits up to $1500
*Fastest payouts
*Credit cards, gift cards, bitcoin, bank wires all accepted
*Accessible all states
*Build your own sportsbook option
CLICK HERE TO LEARN MORE HERE
Fast Payouts. Easy Collections.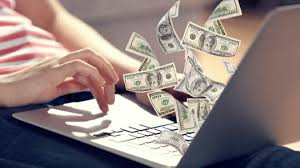 Our payment systems keeps your players happy with faster payouts. Likewise, you keep cash flowing with easy, quick collections. Online or via mobile, settling is easy with our state-of-the-art technology.
You and your players will benefit from being able to access their betting accounts, check balances, and get payouts or payments processed quickly and efficiently from the comfort of home or on the road. Make your sports book business a success: Get started today!
Week 1 2020
The San Francisco 49ers enter the 2020 season among the favorites to win the Super Bowl.  They had the 4th shortest odds with a payout potential of $800 on every $100 bet.  They are Even odds favorit to win the NFC West (some great value by the way).  San Francisco is priced at -135 to win 10 or fewer games.
They will face a familiar foe in the Cardinals.  The line on this game has been crashing from San Francisco -9 to -6.5. The Cardinals were seeing around 65% of the spread action in this one at +6.5. 
Here are your prop bets for this game below.
Cardinals @ 49ers Sun, Sep 13, 2020 EST
| Rot | Kyler Murray (ARI) Total Completions | Moneyline |
| --- | --- | --- |
| 701 | Over  21½  Completions | -120 |
| 702 | Under  21½  Completions | -110 |
| Rot | Kyler Murray (ARI) Total Passing Yards | Moneyline |
| --- | --- | --- |
| 703 | Over  231½  Passing Yards | -115 |
| 704 | Under  231½  Passing Yards | -115 |
| Rot | Kyler Murray (ARI) Total Touchdown Passes | Moneyline |
| --- | --- | --- |
| 705 | Over  1½  Touchdown Passes | +130 |
| 706 | Under  1½  Touchdown Passes | -160 |
| Rot | Kyler Murray (ARI) Total Rushing Yards | Moneyline |
| --- | --- | --- |
| 707 | Over  27½  Rushing Yards | -115 |
| 708 | Under  27½  Rushing Yards | -115 |
| Rot | Kenyan Drake (ARI) Total Rushing Yards | Moneyline |
| --- | --- | --- |
| 709 | Over  63½  Rushing Yards | -115 |
| 710 | Under  63½  Rushing Yards | -115 |
| Rot | Kenyan Drake (ARI) Total Rushing + Receiving Yards | Moneyline |
| --- | --- | --- |
| 711 | Over  86½  Rush+Rec Yards | -115 |
| 712 | Under  86½  Rush+Rec Yards | -115 |
| Rot | DeAndre Hopkins (ARI) Total Receiving Yards | Moneyline |
| --- | --- | --- |
| 713 | Over  57½  Receiving Yards | -115 |
| 714 | Under  57½  Receiving Yards | -115 |
| Rot | Christian Kirk (ARI) Total Receiving Yards | Moneyline |
| --- | --- | --- |
| 715 | Over  45½  Receiving Yards | -115 |
| 716 | Under  45½  Receiving Yards | -115 |
| Rot | Jimmy Garoppolo (SF) Total Passing Yards | Moneyline |
| --- | --- | --- |
| 801 | Over  248½  Passing Yards | -115 |
| 802 | Under  248½  Passing Yards | -115 |
| Rot | George Kittle (SF) Total Receptions | Moneyline |
| --- | --- | --- |
| 803 | Over  6½  Receptions | +110 |
| 804 | Under  6½  Receptions | -140 |
| Rot | George Kittle (SF) Total Receiving Yards | Moneyline |
| --- | --- | --- |
| 805 | Over  68½  Receiving Yards | -115 |
| 806 | Under  68½  Receiving Yards | -115 |
| Rot | First To Score | Moneyline |
| --- | --- | --- |
| 1001 | Cardinals     | +120 |
| 1002 | 49ers     | -150 |
| Rot | Score in 1st 6 min | Moneyline |
| --- | --- | --- |
| 1003 | Yes     | Ev |
| 1004 | No     | -130 |
| Rot | First Score of the Game | Moneyline |
| --- | --- | --- |
| 1005 | TD     | -170 |
| 1006 | Any Other Score     | +140 |
| Rot | First Scoring Play | Moneyline |
| --- | --- | --- |
| 1007 | Cardinals TD     | +290 |
| 1008 | Cardinals FG     | +300 |
| 1009 | Cardinals Any Other Score     | +4500 |
| 1010 | 49ers TD     | +140 |
| 1011 | 49ers FG     | +300 |
| 1012 | 49ers Any Other Score     | +4500 |
| Rot | Will there be a Defensive or Special Teams TD | Moneyline |
| --- | --- | --- |
| 1013 | Yes     | +200 |
| 1014 | No     | -250 |
| Rot | Total TDs in the Game | Moneyline |
| --- | --- | --- |
| 1015 | Over  5½  TDs | +110 |
| 1016 | Under  5½  TDs | -140 |
| Rot | Total FGs Scored in the Game | Moneyline |
| --- | --- | --- |
| 1017 | Over  3½  FGs | -115 |
| 1018 | Under  3½  FGs | -115 |
| Rot | Longest TD in the Game | Moneyline |
| --- | --- | --- |
| 1019 | Over  42½  Yards | -115 |
| 1020 | Under  42½  Yards | -115 |
| Rot | Shortest TD in the Game | Moneyline |
| --- | --- | --- |
| 1021 | Over  1½  Yards | -110 |
| 1022 | Under  1½  Yards | -120 |
| Rot | Longest FG Scored in the Game | Moneyline |
| --- | --- | --- |
| 1023 | Over  46½  Yards | -110 |
| 1024 | Under  46½  Yards | -120 |
| Rot | A Team to Score 3 Unanswered Times | Moneyline |
| --- | --- | --- |
| 1025 | Yes     | -215 |
| 1026 | No     | +175 |
| Rot | Team To Score Longest TD | Moneyline |
| --- | --- | --- |
| 1027 | Cardinals     | +150 |
| 1028 | 49ers     | -180 |
| Rot | Team To Score Longest FG | Moneyline |
| --- | --- | --- |
| 1029 | Cardinals     | -115 |
| 1030 | 49ers     | -115 |
| Rot | Team Scoring 1st Wins Game | Moneyline |
| --- | --- | --- |
| 1031 | Yes     | -165 |
| 1032 | No     | +135 |
| Rot | Team to Call 1st Timeout | Moneyline |
| --- | --- | --- |
| 1033 | Cardinals     | -115 |
| 1034 | 49ers     | -115 |
| Rot | Double Result | Moneyline |
| --- | --- | --- |
| 1035 | Cardinals/Cardinals     | +350 |
| 1036 | Cardinals/Tie     | +3000 |
| 1037 | Cardinals/49ers     | +450 |
| 1038 | Tie/Cardinals     | +2000 |
| 1039 | Tie/Tie     | +4000 |
| 1040 | Tie/49ers     | +1100 |
| 1041 | 49ers/Cardinals     | +900 |
| 1042 | 49ers/Tie     | +3500 |
| 1043 | 49ers/49ers     | -135 |
| Rot | Race To 10 Points | Moneyline |
| --- | --- | --- |
| 1044 | Cardinals     | +125 |
| 1045 | 49ers     | -220 |
| 1046 | Neither     | +8000 |
| Rot | Will the Game go to Overtime | Moneyline |
| --- | --- | --- |
| 1047 | Yes     | +850 |
| 1048 | No     | -2000 |
| Rot | Highest Scoring Half | Moneyline |
| --- | --- | --- |
| 1049 | 1st Half     | -125 |
| 1050 | 2nd Half     | -115 |
| 1051 | Tie     | +1800 |
| Rot | Highest Scoring Quarter | Moneyline |
| --- | --- | --- |
| 1052 | 1st Quarter     | +450 |
| 1053 | 2nd Quarter     | +160 |
| 1054 | 3rd Quarter     | +425 |
| 1055 | 4th Quarter     | +200 |
| 1056 | Tie     | +750 |
| Rot | Winning Margin | Moneyline |
| --- | --- | --- |
| 1057 | Cardinals to win by 1-3 pts     | +1000 |
| 1058 | Cardinals to win by 4-6 pts     | +1500 |
| 1059 | Cardinals to win by 7-10 pts     | +1200 |
| 1060 | Cardinals to win by 11-13 pts     | +2500 |
| 1061 | Cardinals to win by 14-17 pts     | +2200 |
| 1062 | Cardinals to win by 18-21 pts     | +2500 |
| 1063 | Cardinals to win by 22 or more pts     | +1700 |
| 1064 | 49ers to win by 1-3 pts     | +450 |
| 1065 | 49ers to win by 4-6 pts     | +700 |
| 1066 | 49ers to win by 7-10 pts     | +450 |
| 1067 | 49ers to win by 11-13 pts     | +1100 |
| 1068 | 49ers to win by 14-17 pts     | +700 |
| 1069 | 49ers to win by 18-21 pts     | +900 |
| 1070 | 49ers to win by 22 or more pts     | +350 |
| Rot | Total Points Scored | Moneyline |
| --- | --- | --- |
| 1071 | 00-14 Points     | +5500 |
| 1072 | 15-21 Points     | +2000 |
| 1073 | 22-28 Points     | +900 |
| 1074 | 29-35 Points     | +500 |
| 1075 | 36-42 Points     | +350 |
| 1076 | 43-49 Points     | +350 |
| 1077 | 50-56 Points     | +400 |
| 1078 | 57-63 Points     | +500 |
| 1079 | 64-70 Points     | +800 |
| 1080 | 71-77 Points     | +1200 |
| 1081 | 78 or More Points     | +1200 |
| Rot | 1st Half Total TDs Scored | Moneyline |
| --- | --- | --- |
| 1082 | Over  2½  TDs | -120 |
| 1083 | Under  2½  TDs | -110 |
| Rot | 1st Half Total FGs Scored | Moneyline |
| --- | --- | --- |
| 1084 | Over  1½  FGs | -115 |
| 1085 | Under  1½  FGs | -115 |
| Rot | Score in Last 2 min of the 1st Half | Moneyline |
| --- | --- | --- |
| 1086 | Yes     | -300 |
| 1087 | No     | +225 |
- Don Shapiro, Gambling911.com