Where Can I Bet on Sports - Billings MT
Published on:
May/05/2019
Montana's Governor signs sports betting legislation into law

BetUS will give you an extra $250 when you deposit $200 (in business now 28 years)

Montana's state licensed online sports betting will be accessible only at designated establishments including in and around the Billings area (anticipated)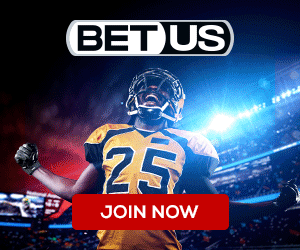 Montana Approves Online Sports Betting
The Montana Governor signed off on sports betting legislation, technically becoming the 9th US state to legalize the activity within its borders.  Tennessee's senate and house approved a bill prior to the Montana signing, however, the Volunteer State's Governor announced he would wait for the grace period to lapse in mid-May without signing off, whereby the measure would automatically become law.
With sports betting now legalized in Montana, sportsbook kiosks operating from the state will only be based out of taverns and kiosks.  While mobile wagering will be available, one can only place bets within these establishments.  Away from the desigated taverns and kiosks,  sports bets can be placed via one's mobile devices with offshore sportsbooks accessible to those living in Montana.
Bettors will have to gamble within establishments that have machines selling lottery tickets already.
Sports betting is estimated to raise $1.5 to $2 million in revenue to the state's general fund and another $3 to $4 million for a school scholarship fund for science and technology learning.
Greek lottery company Interlot will operate the sportsbook monopoly.
It was not immediately clear if there will be establishments taking bets near Billings, Montana's most populous city.  Won 800 Casino in Billings will likely have sports betting kiosks, though no confirmation of this has been received as of yet.   The casino currently houses a selection of electronic gaming machines.
Montana Tavern Association director John Iverson said the main benefit of sports betting for members of his organization will be not so much the extra gaming revenue, which will be small, but increase in customers it will bring to bars and taverns — the "extra cheeseburgers; extra slices of pizza."
Montana College Football Fans
Montana State's only FSC title came back in 1984 but their fan base is as loyal as they come.
Their stadium seats just under 18,000 yet typically requires "standing room only" space and temporary bleachers.
But it is the Grizzly faithful of the University of Montana that ranks among the most loyal in this conference.
They typically lead the conference in attendance with over 25,000 fans per contest.
Athletes, coaches, team staff, team owners, and referees are all prohibited from making wagers.
The good news is there are no provisions excluding bets on Montana's top College Football programs.
Betting lines on Montana teams are not always available. 
(ARCHIVES) Montana Grizzlies 2019 Record SU/ATS
- Ean Lamb, Gambling911.com