Many in the poker community wait anxiously for the premier of 'The Baccarat Queen'.  The film project was first announced back in February 2019, then along came Covid to throw a damper on the entire movie industry.
'The Baccarat Queen' delves into the 2012 accusation by Crockford's Casino that poker pro Phil Ivey had won £7.8 million unfairly while playing a form of baccarat called punto banco. 
Baccarat overall is more heavily promoted both online and in casinos across Asia. The low house edge, high stakes, and sheer importance of chance make this among the most popular games in the gambling Mecca of Macau.  And the winnings can prove massive.  One can find Baccarat enjoying precedence on casino sites like Ufabet in Thailand and countless Web offerings in India, where it is the second most popular casino game, and stretching right on down to New Zealand.
Ivey's partner - some would call her a partner in crime - is none other than one Cheung Yin "Kelly" Sun.  She is at the center of the film and is indeed "the Baccarat Queen".
Crockford's claimed he and a female acquaintance engaged in what is known as "edge sorting", whereby the two took advantage of defects in the playing cards. Ivey would ultimately lose his court bid to recover £7.7m ( $10.2m) of winnings from the London casino.
As fascinating a character Ivey is - he is often referred to as "The Tiger Woods of Poker" - Sun may be even more intriguing.
Cigar Aficionado profiled Cheung Yin Sun with the claim that she cleans out casinos around the world using acute skill and intuition.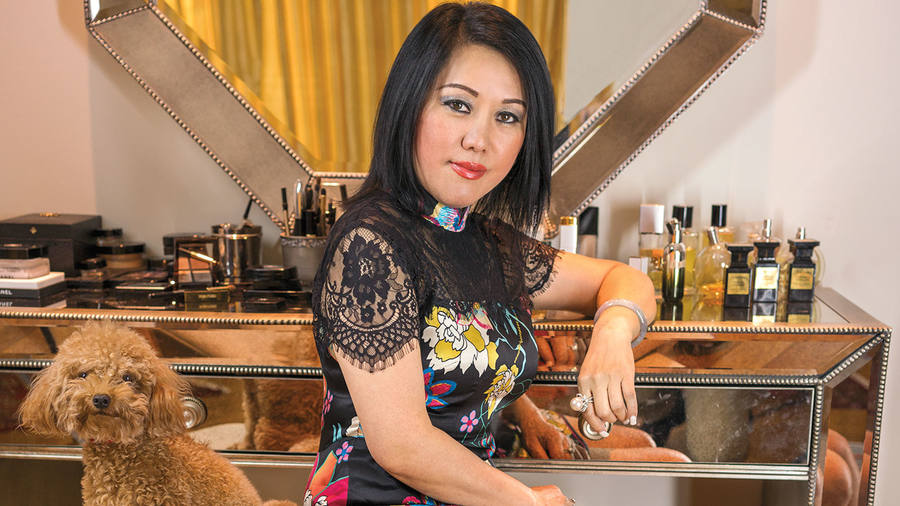 From PokerNews.com:
The film will depict the life of Sun, a Chinese woman whose family's wealth was stripped by the government forcing her to grow up in poverty. In particular, it will portray the story of a cunning and ingenious gambling scheme motivated by revenge that led to one of the most lucrative betting runs in history, Deadline reports. Sun took casinos for tens of millions in the game of baccarat in less than a year and brought one of the most prolific poker players in the world along for the ride.
According to Kaplan, part of Sun's masterful technique of edge-sorting involved convincing Chinese-speaking dealers to turn particular cards "for good luck," allowing her to predict with relative ease key cards to beat the house. Favorable terms were also often negotiated as is sometimes the case for high-rolling clientele, and the pair beat casinos for more than $30 million during their run.
Gambling films featuring compelling female characters have already proven successful at the box office.
"Molly's Game", a 2017 biographical crime drama film written and directed by Aaron Sorkin about a woman charged with running a high-stakes poker game that attracted sports figures and Hollywood actors, grossed $28.8 million in the United States and Canada, and $30.5 million in other territories, for a worldwide total of $59.3 million.
On review aggregator Rotten Tomatoes, the film enjoys an overall approval rating of 81% based on 299 reviews.
So what's the status of the 'The Baccarat Queen'?
Ivanhoe Pictures, the division of SK Global that recently produced "Crazy Rich Asians", is overseeing the project but, to date, there has been little information forthcoming.  It does not appear as if production has even begun. Many films were placed on the backburner due to Covid-19.
But Cheung Yin "Kelly" Sun has remained a relevant figure.
More recently, she got the Harvard treatment.
A paper in the Harvard Journal of Sports and Entertainment Law referenced her in determining what defines cheating back in April.
How is one player expected to know not only the Nevada gaming statutes but also the policies of 136 casinos? And, in most cases, company policies include a savings clause, stating that the policies are subject to change at any time. So even if a gambler did research a casino's policies in advance, the casino could change it that day, most likely driven by the winning streak of a player. In order to revise gaming statutes, decisions would first need to be made regarding which forms of advantage gaming are illegal, and that if a method is not prohibited by statute, then a casino must permit it. That is impractical, and even if it were possible in one state, gamblers would still face the challenge of knowing the statute of each state, and for that matter, international gaming statutes.
Certainly the poker component of 'The Baccarat Queen' will draw interest, but does anyone really care about Baccarat?
Though baccarat only received 1% of the casino visitor love in a survey of Most Popular Casino Games in the USA conducted by Statista, in most European and Asian gambling jurisdictions, baccarat will always get the exposure it rightfully deserves.  It is considered one of the most popular table gambling games in the world, even without a full embrace in the United States.  
And the most popular US casino game?  Not surprisingly, that would be poker.
____________________________________
Things to Know About Baccarat Online
Online, you can play baccarat for a fraction of the cost of what it would cost in a land-based casino but it is still perceived as a high-roller game.

The average payout percentage for baccarat is around 98%, giving the player fairly decent odds against the house with an edge of 2%.

The bets with the highest odds of winning are on the banker, followed by the player.

The banker wager is the best in baccarat, delivering a 98.94% Return to Player (RTP),  even with a 5% commission taken out of wins.

The player wager is also respectable at 98.76% RTP.

The baccarat revenue coming from Macau was astronomical pre-pandemic, over $15 billion in 2019.
- Payton O'Brien, Gambling911.com