High taxes continue to eat into sports betting profits

Caesars has had to cut its marketing spend by $250,000 in the first quarter

Caesars CEO Tom Reeg to target "more profitable customers"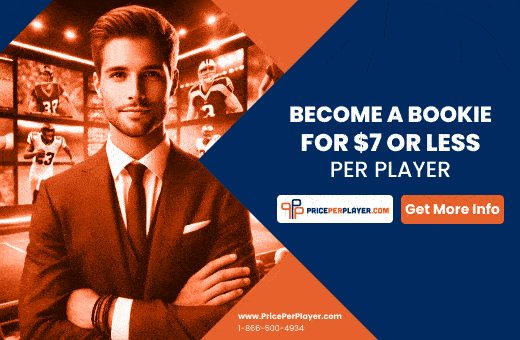 Caesars CEO Tom Reeg believes his company won't see positive profit margins in its mobile sports gambling product under the end of fiscal year 2023.  This bleak forecast comes despite all the glowing headlines about states shattering records.  Case in point: "Gamblers bet $492M in February, Arizona gets $670,000 in tax".
Lost in all that hoopla, "Arizona Sports Betting Handle Falls Just Shy of $500M For February: FanDuel takes pounding, promotional credits play remains heavy".
Clearly it's not all unicorns and rainbows.
"Obviously, the couple of quarters before football season in '23 tend to be lower volume sports quarters, so lower loss anyway," Reeg told analysts on an investors call Tuesday night. "So is it possible? It sneaks a little bit earlier? I'd say that's possible. But I'd be banking on inflection in the fourth quarter (of 2023) as we sit here today."
Reeg advised his company plans to cut back on marketing, which has been among the most aggressive in recent months.  They already cut ad spend by $250 million in the first quarter.
New York illustrates just how much a super high tax rate on sports betting cuts into profit. Caesars was offering up to a $2,000 deposit match for new mobile sports gamblers in New York but had to pay greater than 50% of that in taxes.  Noted gaming attorney I. Nelson Rose has suggested to Gambling911.com that tax rate on sports betting in New York state is actually much higher. 
Granted, that marketing effort pushed Caesars ahead of mighty DraftKings in the Empire State.  Caesars enjoyed the second largest market share (27%) after FanDuel (40%).  DraftKings came in at 24%.
"We're going to target our promotional spending at our profitable customers, which is going to be a much smaller subset of that larger group," Reeg said. "And that's going to have two significant changes, two significant impacts, you're going to build loyalty among that that group that is targeted, and you're going to increase profitability as you increase share of wallet, you're still going to have activity from those that are not targeted to the same degree, but your profitability on those customers is going to change dramatically, because they're not getting the marketing offers."
- Aaron Goldstein, Gambling911.com