The Online Gaming sector is one of the fastest growing industries and especially attractive to investors.  Even the NFL, long against sports betting, is now looking to partner with gambling websites. And here is the most shocking part: It's easy peasy to start your own online gambling site.  Our friends at PricePerPlayer offer advise on what is required.  Use of their service is available starting at $5 per player per week.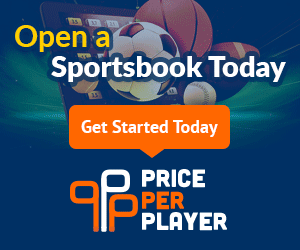 Where and Whom
The first step is to figure out where you will set up shop and where your players will come from.  If your players are mostly from the Kansas City area, you know the majority of your bets will be coming in on the Chiefs during the NFL season and a decent number on the Royals once Major League Baseball gets underway.  It's important to offer options that will offset all those Chiefs winning bets.  Promote special deals on parlays and push your players to place bets on other sports.  Also be mindful that Kansas is one of the biggest basketball teams in the US with three of the better of college teams that include the Jayhawks, Wildcats and Shockers.  
It is also important to choose a Pay Per Head that comes with an online casino.  While odds are as fair as land-based casinos on reputable websites, these games of chance will always favor the house.
Remember, even if there is a casino down the street, there is nothing quite like the feeling of playing thse games from the comfort of one's own home.  With a Pay Per Head, it is indeed possible to be a bookie and have some customers who do not even place bets on sports.
Market Research
This item on preparing to start an online gaming operation could also be first on the list. By doing the market research first, you get a better idea as to where you want to set up shop.  This is because you can research the iGaming market from number of potential clients to cost of operation and licenses, if needed.
Marketing and Sales
Marketing is a big part of selling your services to gamblers and this is an aspect of running the business that cannot be discarded. Furthermore, marketing is not cheap and you could be competing with some of the largest gaming operations in the world. Needless to say, researching cost and options will help you figure out your budget and potential sales.
- Aaron Goldstein, Gambling911.com