What Makes a Good Sportsbook
Published on:
Jan/26/2022
There are over a thousand sportsbooks today. Yet, some operators have hundreds of thousands of gamblers while others are struggling to widen their clientele. 
A sports betting program comprises individuals who are 18 years and above. Some programs need you to have an active betting account. Listed below are nine characteristics of a good sportsbook. 
Moneylines, totals, and point spreads are common betting markets. Even so, some sportsbooks have extra markets while others have a few choices. 
Professional gamblers recommend checking if a site extensively covers different sports. For example, it can offer different prop bet alternatives like player props, game props, 60 minutes props, and team props. 
Various countries have gambling authorities, bodies, and commissions that regulate and monitor bookies. It is important to check if a bookie has a valid operating license to avoid investing your money in an illegal site. Also, confirm if the bet markets that an operator offers are allowed in your country. 
Bookies that sign players from countries should have reliable customer support due to the different time zones. Gamblers might make inquiries at various times of the day and they might lose trust in your sportsbook if no one picks their call or replies to their email promptly. 
Hire customer representatives who are client-friendly, adequately trained, and knowledgeable about sports betting. It is wise to employ people who understand English and local languages of different countries that you have set up subsidiaries. 
Fast Payouts. Easy Collections.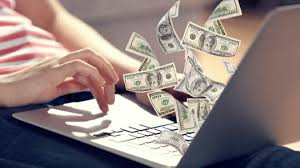 Our payment systems keeps your players happy with faster payouts. Likewise, you keep cash flowing with easy, quick collections. Online or via mobile, settling is easy with our state-of-the-art technology.
You and your players will benefit from being able to access their betting accounts, check balances, and get payouts or payments processed quickly and efficiently from the comfort of home or on the road. Make your sports book business a success: Get started today!
Most Reliable Betting Sites

 
Research indicates that sportsbooks with over two decades of experience in the gambling industry are more reliable than those which started operating a few months ago. Bookies like 666Bet went bust a few years ago and robbed many players of their winnings. Avoid wagering at a bookie whose system breaks down during popular sporting events like the English Premier League (EPL) or the Africa Cup of Nations (AFCON). 
Live Betting and Streaming

 
In-play also called live betting is essential today as more than 55 percent of gamblers wager on phones. Some of them like betting on ongoing games as the odds change dramatically. 
You can install a game broadcast feature on your website to allow gamblers to get live updates of their favorite games. This will prevent them from shifting to bookmakers that provide live streams. 
Operators have discovered the importance of acquiring match broadcast rights of late. For instance, Bet365 offers live tennis streams to any gambler who has a positive balance in their account. 
Some gamblers like creating accumulators of more than seven wagers. They have high potential payouts and a high probability of making losses. But, a bookie with cash out feature allows players to settle wagers before the last games on their bet slips end, to reduce losses or have a win. 
It is an amazing risk management method. Some companies allow bettors to cash out before a certain number of games.
Sportsbooks have different qualities of odds coverage including widening and narrowing odds. Operators with little experience in a specific sport are likely to offer inaccurate views of the sport's betting trends. 
Various betting companies have varying gambling formats. For instance, you can find a bookie that permits gamblers to wager against one another instead of against it. Other sites have extra betting options like accumulators and parlays. 
A sportsbook that accepts many payment methods like credit and debit cards, PayNearMe, PayPal, and prepaid cards is more reliable than the one with one or two options. It allows you to make fast deposits and withdrawals even if a particular transaction method fails. 
Sportsbooks have different features including gambling markets, legality, customer support, most reliable betting sites, live betting, live streaming, cash out, mobile gambling, odds coverage, betting formats, user experience, tipping guides, deposit bonuses, and payment options. A reputable bookie should prioritize meeting gamblers' needs rather than making profits only. 
Here are more places you can visit for more information about our services: