Gambling911.com has long been the undisputed leader when it comes to covering the world of Pay Per Head firms in the sports gambling sector.  Only the best of these companies work with Gambling911 and each offers a unique benefit ahead of the upcoming Super Bowl. If you are unsatisfied with your current provider, each of these companies promises that it typically takes under an hour to switch one's entire player base over to their own platform.
What Are You Looking For?
RealBookies - Pay Only For Active Players and get a FREE poker room
PricePerPlayer - Start at just $5 per player (per head) and get a live dealer casino (Tiếng Việt, 한국어, Filipino, 日本語, 中文 (中国))
AcePerHead - FREE trial for a whopping 6 weeks with state-of-the-art technology
Let's Review
RealBookies - Benefits include starting at just $7 per head, instant account setup, pay for only active players, live in-game wagering, 24/7 customer service in English and Spanish, free poker software and a racebook.  You also get a free virtual and live casino for your players.
"Realbookies is considered one of the best in the per head business. We have been featured in CNN, Forbes, Gambling911, Sky Sports, and other leading web sites."
RealBookies has one of the best Pay Per Head in-play platforms on the planet.
"One of the most important aspects of your ability to make the most of this betting opportunity as a private bookie is to align yourself with a quality Pay Per Head service like Realbookies that has the right sportsbook software solutions to meet the technical needs of booking live in-game bets. This is one of the fastest growing segments of the online sports betting industry so you should switch to Realbookies which has made the necessary investment in both time and money as it pertains to its online operating system's capability.
"This especially pertains to the of proper handling all the online transactions associated with taking action on a game in progress.
Reliability of service is an obvious factor since nobody is able to place on online bet on a system that is offline due to unanticipated downtime."
PricePerPlayer - This popular Pay Per Head firm accommodates English speaking players as well as the following: Tiếng Việt, 한국어, Filipino, 日本語, 中文 (中国).  This makes PricePerPlayer an excellent PPH if you have Asian clients.
Starting at just $5 per customer (per head) you get: Sports Betting, Horse Racing, Digital Casino, Live Casino, Access to their Telephone Service and Access to their Internet Service.  You get a customized website for each of your customer's players.
Here is more:
Cross platform compatibility (will work on multiple operating systems).
Mobile abilities.
Menu and wagering options.
Modern and attractive interface options.
Real-Time line feed reliability.
Single player account and e-wallet across all sales channels
And it doesn't stop here.  Learn more about PricePerPlayer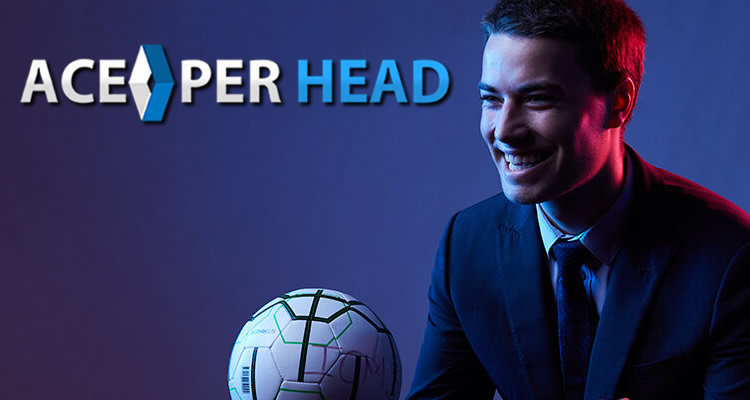 AcePerHead - This 6 weeks free Pay Per Head gets you through the Super Bowl and beyond. You won't want to leave this platform once the 6 weeks is up.
And downtime?  You won't be using that dirty word at AcePerHead.
"We have built a custom private-cloud which distributes all of our systems over multiple machines. If one ever fails or gets stuck, the others seamlessly take over. These failure modes are tested weekly.
"We scaled our hardware to handle 5x more load than we experience at our busiest time, which means our servers never break a sweat, and your players never miss a bet. Every piece of equipment in our data center is redundant or multiply redundant, which gives us the kind of infrastructure architecture used by large corporations like Google, Microsoft, or Apple.
"In addition to the brute strength of our fleet of servers, we employ a global Content Distribution Network (CDN) with caching servers located in more than 60 datacenters around the world. This means where ever you are, one of our CDN locations is right around the corner, so our skins will respond in a snap."
Agents will have more freedom to perform tasks as well, from changing a player's wagering limit, adding payments, temporarily increasing a player's balance, adjusting lines for his package, running reports, and more.
Check Out AcePerHead.com Here Now
- Aaron Goldstein, Gambling911.com