There are five important business goals that must be considered when running a bookie business using Pay Per Head software.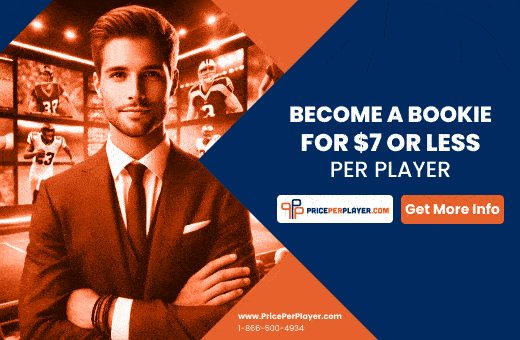 Reducing your Bookie Expenses – This is a goal that most small sportsbook can appreciate as small books have lower revenue coming in. One good way is to use a Pay Per Head Bookie Solution as they significantly lower the monthly expenses.  No more wire room.  No more employees per se as the PPH will act as a contract service and provide the necessary staffing.  You'll still likely need an assistant or two depending on the size of your business.
PricePerPlayer.com charges as low as $2 per player per week, which can turn a break-even sportsbook into a profitable one.
Increase Your Sports Betting Market Share – Capturing a larger part of the market is a key component of a competitive and profitable business. For a bookmaker this means getting more players and getting your players to bet more.  It's also important to hone in on ALL sports, even those you may have no clue about.  Today's betting audience is far more advanced than in the past when only football, basketball, baseball and hockey were the only games in town. 
Get Customers to use Different Gambling Options – Cross-selling from sports betting to casino playing can be tough but it is a worthy goal. This is because it gives bookies a higher revenue without having to look for new players.
Create More Goal Specific Promotions – Smaller gambling operations usually only have 2-3 promotions per year if any at all. By creating more promotional material for specific sporting event or season, you will improve your brand and your revenue.
Find New Opportunities for Networking – If you are not actively networking your sportsbook then now is the time to do it. In a world where social media is rampant and mouth-to-mouth recommendations are gold, networking is a must.
By all means, continue to visit the horse tracks, pool halls and sports bars to capture potential new customers.
Today we at Gambling911.com can sit down at any bar with a laptop and find at least one person who is betting on a game.  This is YOUR potential customer.  Chances are the person he or she is placing bets with does NOT offer what you do through a quality Pay Per Head the likes of PricePerPlayer.
Achieving any of these goals is no easy task. However, with the proper support and motivation, anything is possible.
- Aaron Goldstein, Gambling911.com