Circa Sportsbook in Vegas is known for taking sharp action, according to David Purdum of ESPN.  When asked how that book determines "fair limits", Sportsbook Director Matthew Metcalf tweeted the following:
i put up what i think are fair judging by anticipated volume on an event and we bump our limits during the day/week as we approach more confidence in the number but im more just searching for emotional equilibrium where the customer feels satisfied and i dont feel overwhelmed.

— Matthew Metcalf (@MMpact) October 13, 2020
Pro bettor Spanky questioned the logic.
"How does one eliminate the ambiguity of what is "fair"? knows cuz he's a bettor. I suggest operators, most of whom have never bet, to poll bettors or even outsiders what a "fair" limit is. Maybe then they might realize that a limit of $20 is ludicrous."
Metcalf responded:
"If you have to ask what is fair then youre probably in the wrong business to begin with. im naive enough to think that eventually the business model that treats their customers with respect and values their business while providing a quality product will have the most success.
"This entire debate only exists because of disagreements regarding what sports betting is. the true sports betting people try to apply market principles to it while a vast majority of operators treat it like a rigged casino game due to their lack of technical expertise."
Spanky offered:
Well said. To clarify, if you :

-Complain about steam bettors
-Don't allow rebetting
-Don't allow same bettor to bet both sides of the same game
-Severely limit or ban" sharp" customers

Then do the industry a favor and put the dress on and leave.#BeABookmakerNotADressmaker

— spanky (@spanky) October 13, 2020
From Sundown:
Circa = the only domestic bookmakers left that employ common sense and that are *doing this right*. Other sportsbook operators have a lot to learn from their example.

— sundown (@sundown29502744) October 13, 2020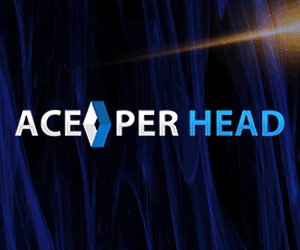 *6 weeks free trial - test drive - best in the biz
*Deposit with Bitcoin - They'll double it!
*Get your own domain, customized website, logo
*Switch in under an hour, earn mrore $$ for doing so
*Odds featured on DonBest.com
*Thousands of betting options daily + live in-play
*Easy and discreet payment options include gift cards
*Walmart gift cards also accepted


Start Earning Money From Your Sheet Here
- Don Shapiro, Gambling911.com