"Vin Diesel asked me to come to Cuba with him": Jenny Woo revelation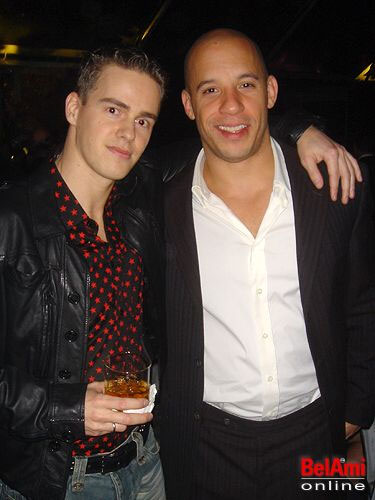 Is Vin Diesel really gay? I can't say "Yay", "nay" either way - Jenny Woo, Gambling911.com
Ok, ok, my Editor broke me down after a few Cosmos and waving some hundred dollar bills in my face. I had to confess....But what's a girl to do when asked to go undercover and explore the hidden world of closeted homosapians.
My Editor broke me down: "Here I am assigning you to a story to go under cover and investigate the hidden world of closeted gay celebrities and you are ****ing the favorite to come out of the closet?"
Uhhh no, not quite my dear Editor....though I wish that were the case! And if I were, I guess that would make him an underdog, eh?
Is Vin Diesel gay? Will he be the first celebrity to come out of the closet?
BetUS.com (See Web Site Here) recently offered a whole slew of odds on which celebrity would be "outed" next.
Vin Diesel was the big favorite at 4-1 odds and ladies, I can't say yay or nay or gay either way but I can offer a somewhat revealing picture of Vin Diesel back when he was a peon - a big hunky peon I might add.
Vin had just filmed "Black Dawn" or "Deep Space" or "Black Hole" whatever the hell that alien film was where he's all bulked up and walking around Pluto.
Anyway, we met in Miami and he asked me out on a date. So far so good ladies, right?
Well, the night got started the usual "Jenny Woo" way, a few drinks and some romantic glances. We talked a great deal and Vin insisted that I stay close to him when we were out in public. In other words, it was important that everyone caught a glimpse of this hot Asian accompanying him.
So we ended up back at my place and decided to watch a few videos. We exchanged glances, snuggled and.....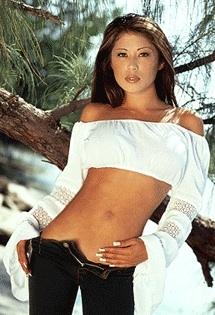 Well, let's put it this way:
I was sending out messages the whole time: "**** me!" I mean, I know I'm certainly a ****able girl, it's not like I have to put a bag over my head. I was there for the taking. Please **** me you salacious hunk of a man. Do it! Do it! **** me now!
Come on Ladies, you gotta put yourself in my position.
But Vin was a perfect gentleman and he insisted the next day I come to Cuba with him. Now, Jenny's not about traveling to Communist countries. Keep in mind my Dad DOM (Dirty 'Ol Man) is strict military. I declined politely but he still wanted me to see him off the next day at the airport.
Even on the way to the airport he still insisted on me flying with him to Cuba.
Now perhaps something would have gone down in Cuba so I'll leave it all up to the imagination. I did see him a few months later in LA when Vin started making a name for himself....and once again we exchanged glances.
Oh and God forbid I get stuck going through security coming back from Cuba! It's bad enough after attending a "Swingers Convention" in Cancun Security had me remove my "egg" from my CARRY ON SUIT CASE AT SECURITY WTF??? The guy is waving it around and tells me, "Miss, we have had issues with people smuggling items in "rabbits" and "eggs". By the way, we're not talking about Easter here!!!
I'm like "Dude, uhh...ya think you can maybe be a little less discreet there?"
Here I am with some security guard waving my "egg" around with a line of people behind me. WTF???
Cuba! No thanks. And something tells me I wasn't going to be getting Vin Diesle's eggs either if I went.
And the verdict on Vin Diesel being gay? Like I said, I don't know either way but I'm sure I could've straightened him out - if you know what I mean - had I been given the opportunity. Come to think of it, the opportunities were there...plenty of them but....errr....well....
Target looking dog terrifies my poor Lexy!!!!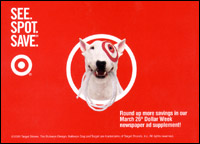 While on the phone with my editor going over an upcoming undercover investigative report, I had been walking my little pit bull Lexy when suddenly my neighbor's dog AGAIN escaped from the apartment.
I had to hang up and started screaming. My editor thought I was about to be raped!!!
Well, this dog looks just like the Target dog, you know the one, and he's a complete spastic dog I've never seen anything like it and these people have a four year old daughter. How they can keep this dog, I have no idea.
He ALWAYS gets out of the apartment and I don't have the heart to tell my neighbor what a complete spastic dog she has that terrifies my poor Lexy. I really thought something was going to happen and I had to fight him off.
The Target looking dog goes into spastic rages and spins all over the place, then he urinated all over himself. I was so concerned that Lexy would get near him and smell like piss so we ran back to my apartment and locked the door.
But it gets worse!!!!!!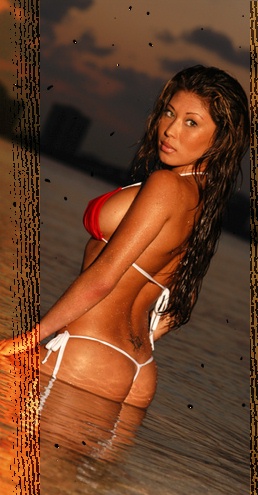 A few weeks back Animal Control arrived at my door around 9 am in the morning asking if I owned a white dog. I said "Yes". Is it a pitbull? I said "Yes" Does it get out a lot and terrorize your neighbors? I was like "NO!" But pointed her in the direction of Target looking dog which resembles my little Lexy to some degree in terms of the color.
My God! Animal Control is going to come one of these days and take Lexy if this keeps up! Something has to be done. This dog is totally spasing out and causing a ruckus.
It's bad enough my Lexy has been banned from all but one Miami area kennel. You know the saying "Like Momma, like dog" and yes, Lexy has learned a few things from her mother.
CHECK OUT THE JENNY WOO BLOG DAILY HERE
----
Jenny Woo, www.gambling911.com
Originally published July 5, 2006 6:59 pm EDT