What happens when you mix a photo shoot of a beautiful bikini model with a company that also knows their way around the world of digital assets? You end up with some amazing photos, video, and one of the coolest pixelated NFTs available. 
Each month, the folks at BikiniTeam go on location around the world to shoot some of the hottest bikini models on the planet. July 2021 was no exception, when filmmaker John Neyrot and photographer Mike Prado traveled to Puerto Vallerto, Mexico during the annual Glam Jam. Their focus, from the very beginning, was clearly on beautiful and sexy bikini model Victoria Lace. 
"Meeting Victoria for the first time, on a trip to Puerto Vallarta, Mexico with fellow photographer Mike Prado was awesome. Victoria is a beautiful blonde and so easy to work with. We were constantly joking around and laughing. To be in another country with a gorgeous model like Victoria, I couldn't have asked for more," said John.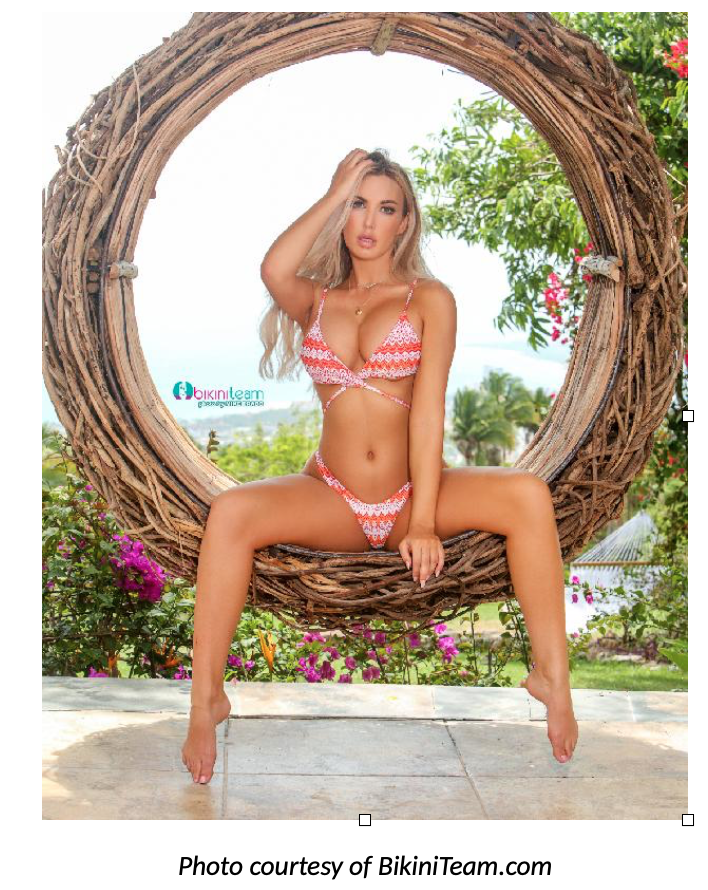 Victoria hails from New Orleans and has been seen on a New York billboard, hosted a Maxim TV Halloween party and graced the pages of Kandy magazine, among others. When she's not captivating her followers as a social media influencer, she's spending much of her day as a hairstylist. Whether she's behind the chair or in front of the camera, Lace is as beautiful as she is talented.
"We had been wanting to shoot with Victoria for the BikniTeam Model of the Month for some time now. We finally had that chance in Puerto Vallarta this summer and it was exactly what we had hoped for! Victoria has a way of being friendly, flirty, and sultry all at the same time, on camera, and her pictures show it. When the camera is off, she is a ball of energy and lots of fun! Never a dull moment when she is around," exclaimed Prado. 
You might wonder if Victoria Lace was the inspiration behind Bikiniteam's first ever NFT. Either way, both are very special and very rare. They launched this awesome Blonde Bombshell in a pixelated version, which is a very cool throwback, around the same time working with Victoria. This NFT has a limited production of 100 and has been selling fast.
Creating collectible NFTs is another attraction bringing more and more people to the world of Bitcoin SV and the blockchain. This space is drawing people from all walks of life and from all regions of the globe. You don't have to know about coding or any of the technical aspects, although gaining as much knowledge as possible won't hurt. Anyone with a smartphone and an app can participate by setting up a Bitcoin wallet to hold their digital assets. People ranging from the ages of 18 to 80 are taking part in this wave of technology that will surely touch everyone's life at some point in the near future.
- Jordan Bach, Gambling911.com