Former UFC Middleweight champion Chris Weidman joins BetOnline All Access to discuss UFC 263 and who he thinks will win in the battle between Israel Adesanya and Marvin Vettori.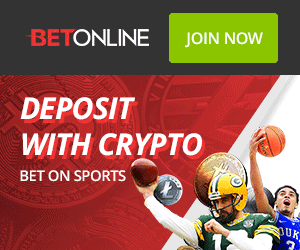 Weidman will be on the favorite here, Adesanya at -265.
"In order to beat him, Vetttori (+225) is going to have to take him down and control him for five rounds or stop him with a TKO or submission, and I don't think either one is going to happen."
We have some great props for this fight as well by scrolling below.
Israel Adesanya vs Marvin Vettori

Alternate Total Rounds

12:15 AM
62584
Over 1½ Rounds
 
-400
 
62585
Under 1½ Rounds
 
+300
 

Israel Adesanya vs Marvin Vettori

Alternate Total Rounds

12:15 AM
62586
Over 2½ Rounds
 
-220
 
62587
Under 2½ Rounds
 
+180
 

Israel Adesanya vs Marvin Vettori

Alternate Total Rounds

12:15 AM
62588
Over 3½ Rounds
 
-175
 
62589
Under 3½ Rounds
 
+145
 

Israel Adesanya vs Marvin Vettori

Fight to Start Round 2

12:15 AM
62574
Yes
 
-550
 
62575
No
 
+375
 

Israel Adesanya vs Marvin Vettori

Fight to Start Round 3

12:15 AM
62576
Yes
 
-270
 
62577
No
 
+210
 

Israel Adesanya vs Marvin Vettori

Fight to Start Round 4

12:15 AM
62578
Yes
 
-180
 
62579
No
 
+150
 

Israel Adesanya vs Marvin Vettori

Fight to Start Round 5

12:15 AM
62580
Yes
 
-155
 
62581
No
 
+125
 

Israel Adesanya vs Marvin Vettori

Fighter Wins by Split or Majority Decision

12:15 AM
62590
Israel Adesanya
 
+650
 
62591
Marvin Vettori
 
+1000
 

Israel Adesanya vs Marvin Vettori

Fighter Wins by Unanimous Decision

12:15 AM
62592
Israel Adesanya
 
+200
 
62593
Marvin Vettori
 
+750
 

Israel Adesanya vs Marvin Vettori

Fighter Wins Inside Distance

12:15 AM
62573
Goes to Decision
 
-130
 
62571
Israel Adesanya
 
+165
 
62572
Marvin Vettori
 
+500
 

Israel Adesanya vs Marvin Vettori

Goes the Distance

12:15 AM
62501
Yes
 
-130
 
62502
No
 
+100
 

Israel Adesanya vs Marvin Vettori

Method + Round

12:15 AM
62542
Israel Adesanya by Points
 
+160
 
62553
Marvin Vettori by Points
 
+350
 
62532
Israel Adesanya in Round 1 by KO/TKO or DQ
 
+550
 
62533
Israel Adesanya in Round 2 by KO/TKO or DQ
 
+700
 
62534
Israel Adesanya in Round 3 by KO/TKO or DQ
 
+1100
 
62535
Israel Adesanya in Round 4 by KO/TKO or DQ
 
+1600
 
62537
Israel Adesanya in Round 1 by Submission
 
+2500
 
62536
Israel Adesanya in Round 5 by KO/TKO or DQ
 
+2500
 
62538
Israel Adesanya in Round 2 by Submission
 
+2800
 
62543
Marvin Vettori in Round 1 by KO/TKO or DQ
 
+2800
 
62548
Marvin Vettori in Round 1 by Submission
 
+2800
 
62549
Marvin Vettori in Round 2 by Submission
 
+3000
 
62539
Israel Adesanya in Round 3 by Submission
 
+3300
 
62544
Marvin Vettori in Round 2 by KO/TKO or DQ
 
+3300
 
62550
Marvin Vettori in Round 3 by Submission
 
+3300
 
62545
Marvin Vettori in Round 3 by KO/TKO or DQ
 
+3500
 
62551
Marvin Vettori in Round 4 by Submission
 
+3500
 
62540
Israel Adesanya in Round 4 by Submission
 
+4000
 
62546
Marvin Vettori in Round 4 by KO/TKO or DQ
 
+4000
 
62552
Marvin Vettori in Round 5 by Submission
 
+4000
 
62541
Israel Adesanya in Round 5 by Submission
 
+4500
 
62547
Marvin Vettori in Round 5 by KO/TKO or DQ
 
+4500
 
62554
Draw
 
+6600
 

Israel Adesanya vs Marvin Vettori

Method of Victory

12:15 AM
62503
Israel Adesanya by Points
 
+160
 
62504
Israel Adesanya by KO/TKO or DQ
 
+175
 
62506
Marvin Vettori by Points
 
+350
 
62507
Marvin Vettori by KO/TKO or DQ
 
+850
 
62508
Marvin Vettori by Submission
 
+850
 
62505
Israel Adesanya by Submission
 
+1600
 
62509
Draw
 
+6600
 

Israel Adesanya vs Marvin Vettori

Point Spread

12:15 AM
62569
Israel Adesanya -5½ Pts
 
-135
 
62570
Marvin Vettori +5½ Pts
 
+105
 

Israel Adesanya vs Marvin Vettori

Round Betting

12:15 AM
62515
Israel Adesanya by Points
 
+160
 
62521
Marvin Vettori by Points
 
+350
 
62510
Israel Adesanya in Round 1
 
+475
 
62511
Israel Adesanya in Round 2
 
+650
 
62512
Israel Adesanya in Round 3
 
+900
 
62513
Israel Adesanya in Round 4
 
+1400
 
62516
Marvin Vettori in Round 1
 
+1400
 
62517
Marvin Vettori in Round 2
 
+1600
 
62518
Marvin Vettori in Round 3
 
+2000
 
62514
Israel Adesanya in Round 5
 
+2200
 
62519
Marvin Vettori in Round 4
 
+2500
 
62520
Marvin Vettori in Round 5
 
+3300
 
62522
Draw
 
+6600
 

Israel Adesanya vs Marvin Vettori

Win by Decision - Inside the Distance = No Action

12:15 AM
62582
Israel Adesanya
 
-200
 
62583
Marvin Vettori
 
+160
 

Israel Adesanya vs Marvin Vettori

Win Inside Distance - Goes Distance = No Action

12:15 AM
62567
Israel Adesanya
 
-325
 
62568
Marvin Vettori
 
+250
 
- Don Shapiro, Gambling911.com