Toronto Blue Jays Betting Trends 2022
Published on:
Mar/29/2022
The Toronto Blue jays odds to win the 2022 World Series were at 10-1 for a payout potential of $500 for every $100 bet.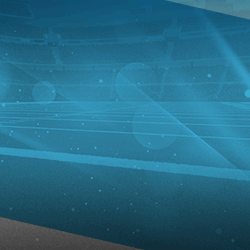 Season Preview
"Despite their quasi-nomadic adventure the past two seasons, the Blue Jays have really come into their own as a fearsome offensive team. Last season, they ranked third in the AL in runs scored, fourth in doubles, second in average, third in on-base percentage, first in slugging, first in OPS and first in home runs. 
"The Jays had seven players with at least 20 homers and though Marcus Semien had a career year and is now with the Rangers, there's plenty reason to believe the offense will once again be one of the best in baseball." - CBS Sports
"Yes, the division is stacked as it usually is, but if the Blue Jays stay healthy, they are well equipped to win the World Series for the first time since 1993." - TSN
Team Stats (Since 2016)
As of March 29, 2022:
Toronto was 14-6 (70%) in interleague play last season. 
As an away underdog, the Blue Jays are 72-112-0 (39.1%).
Series Trends
vs Rangers (April 8-10)
The Blue Jays are 6-1 at home in the last seven versus the Rangers.
@ Yankees (April 11-14)
The Blue Jays are 13-8 in the last 21 meetings vs. New York. 
vs Athletics (April 15-17)
The Blue Jays are 11-2 in the last 13.
Outside of a stretch during 2018, The Blue Jays are 15-1 at home
@ Red Sox (April 19-22)
Pitching Trends
José Berríos
He is an impressive .178 versus the Yankees, allowing just 17 hits in 80 at bats.  Aaron Judge is 5 of 10 at bats or 50% against Berrios, though the starting pitcher is lucky he's only allowed one of those to get to 2nd base.
Berrios is expected to allow no more than 3 runs versus the Yankees.
vs. Yankees - 3 runs (3.52, 6-5 final score)
@ Yankees - 2 runs (3.52, 6-4 final score)
@ Yankees - 3 runs (2.25, 10-4 final score)
Berrios has allowed 19 hits in 89 at bats against the Red Sox (.229) with just two home runs over that period.
Kevin Gausman
Hyun Jin Ryu
Alek Manoah
"Manoah isn't going to be in the front-end of the Blue Jays rotation, but he is going to have value. The Blue Jays lineup is going to be able to score runs at will so their starting pitchers don't even have to pitch that well to get the win or be a valuable fantasy asset. Over 20 starts in 2021 Manoah had a 3.22 ERA with nine wins and 127 strikeouts." - DraftKings
- Ean Lamb, Gambling911.com