F***ed By Tuck? Attorney Provides Text He Claims Ties Hockey Player to Betting Syndicate (Update)
Published on:
Dec/30/2021
An attorney who represents multiple sports bettors has provided Gambling911.com with a screenshot coming from what he says is TKE Betting Syndicate and that account claiming to do business with one Tucker Tynan, an Ontario Hockey League player.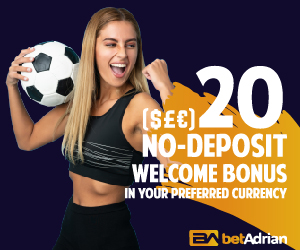 The Albany, Georgia based lawyer promises more where this comes from, including bank documentation he's currently "in the process of verifying".  Attorney Joe Durham, Jr. alleges that Tynan, or those he is associated with, refuse to pay an associate of one of his clients.  Tynan has since come out to say this is all a case of "mistaken identity".
Durham's client, Joey Knish, a well regarded professional sports bettor, made waves late last week after alleging on Twitter that Tynan both ran a bookmaking business (clearly against any legitimate sports league policy) and had been stiffing his friend.
Were you aware @tuckertynan1 is part of an illegal bookmaking operation? Seems like something @OHLHockey @OHLHoundPower should look into. After he accepted losses from my friend of over $7500 to his cashapp and personal bank, he then refused to pay out winnings and stiffed him. https://t.co/g91FwCOTwm pic.twitter.com/RK3RkQcwcV

— Joey Knish (@JoeyKnish22) December 22, 2021
Tynan, a goaltender for the OHL's Soo Greyhounds, has since deleted his Twitter account and the league told The Sault Star they were looking into the matter and take the integrity of their games "very seriously".
The team itself says it was made aware of the allegations but offered no further comment.
Durham, Jr. is a licensed attorney in the state of Georgia. 
Additionally, Durham, Jr. says he has "been sent multiple threats of harm and even death to my clients" originating from the TKE Betting Syndicate account. 
The threats of death and bodily harm, even to family members of the accusers, continue to come in, Durham told Gambling911.com on Thursday.
"We have publicly challenged Tucker Tynan to provide an archive of his twitter data," Durham, Jr. stated in regard to the claims of "mistaken identity".
- Chris Costigan, Gambling911.com Publisher