Texas A&M vs. South Carolina features a line of Aggies -10.  Jazz Sports, in business since 1996, offers and generous Welcome Bonus - Maximum $1000 - USE BONUS CODE: G911 - Betting Limits range from $10 to $1000+.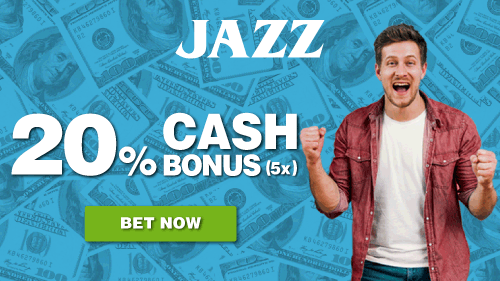 Free Picks
Athlon Sports:
"As Texas A&M head coach Jimbo Fisher has revamped the Aggies' roster to his liking and vision, the offensive line has become one of the conference's best. With the balanced attack between Kellen Mond's arm and Isaiah Spiller's legs, A&M can pound on teams for four quarters until the opposition's spirit is broken. For South Carolina, quarterback Collin Hill does not have the gunslinger mentality or attributes to make an SEC team elite. November has not been A&M's month on the gridiron in recent years. Can the Aggies avoid another letdown?
Texas A&M leads the all-time series with South Carolina 6-0. Make it 7-0 after Saturday night."
Prediction: Texas A&M 38, South Carolina 21
Texas AM @ SO Carolina Sat, Nov 07, 2020 EST
| Rot | First Scoring Play | Moneyline |
| --- | --- | --- |
| 1009 | Texas AM TD     | -105 |
| 1010 | Texas AM FG     | +500 |
| 1011 | Texas AM Any Other Score     | +4500 |
| 1012 | SO Carolina TD     | +180 |
| 1013 | SO Carolina FG     | +600 |
| 1014 | SO Carolina Any Other Score     | +5000 |
| Rot | A Team to Score 3 Unanswered Times | Moneyline |
| --- | --- | --- |
| 1015 | Yes     | -260 |
| 1016 | No     | +210 |
| Rot | Team Scoring 1st Wins Game | Moneyline |
| --- | --- | --- |
| 1017 | Yes     | -210 |
| 1018 | No     | +170 |
| Rot | Winning Margin | Moneyline |
| --- | --- | --- |
| 1019 | Texas AM to win by 1-6 pts     | +375 |
| 1020 | Texas AM to win by 7-12 pts     | +375 |
| 1021 | Texas AM to win by 13-18 pts     | +400 |
| 1022 | Texas AM to win by 19-24 pts     | +550 |
| 1023 | Texas AM to win by 25-30 pts     | +900 |
| 1024 | Texas AM to win by 31-36 pts     | +1300 |
| 1025 | Texas AM to win by 37-42 pts     | +2000 |
| 1026 | Texas AM to win by 43 or more pts     | +2300 |
| 1027 | SO Carolina to win by 1-6 pts     | +550 |
| 1028 | SO Carolina to win by 7-12 pts     | +1100 |
| 1029 | SO Carolina to win by 13-18 pts     | +1800 |
| 1030 | SO Carolina to win by 19-24 pts     | +3500 |
| 1031 | SO Carolina to win by 25-30 pts     | +6000 |
| 1032 | SO Carolina to win by 31-36 pts     | +9000 |
| 1033 | SO Carolina to win by 37-42 pts     | +10000 |
| 1034 | SO Carolina to win by 43 or more pts     | +11000 |
| Rot | Double Result | Moneyline |
| --- | --- | --- |
| 1035 | Texas AM/Texas AM     | -155 |
| 1036 | Texas AM/Tie     | +3500 |
| 1037 | Texas AM/SO Carolina     | +1100 |
| 1038 | Tie/Texas AM     | +1100 |
| 1039 | Tie/Tie     | +3500 |
| 1040 | Tie/SO Carolina     | +2000 |
| 1041 | SO Carolina/Texas AM     | +500 |
| 1042 | SO Carolina/Tie     | +3500 |
| 1043 | SO Carolina/SO Carolina     | +375 |
| Rot | Will Game Go to Overtime | Moneyline |
| --- | --- | --- |
| 1044 | Yes     | +900 |
| 1045 | No     | -2500 |
- Tyrone Black, Gambling911.com