If you are looking to start your own sportsbook, the first thing you should look into is the pay per head industry and what it has to offer.  The bookie business, despite being the second oldest profession in the world, is not immune to technological  advances.  An independent bookie simply cannot live without such a platform.  Live in-play betting alone makes that impossible.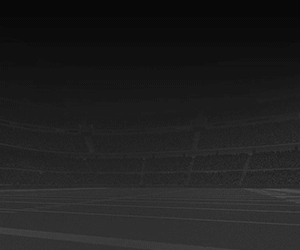 Pay per heads make it easier than ever for anyone to start their own sportsbook. Gone are the days of having to do everything by paper and pen and taking wagers over the phone, and manually grading each wager by hand. Instead there is an entire industry that is dedicated to people that want to book action.
Top notch security, #crypto payment options & so much more. Click here to learn what makes a good #sportsbook --> https://t.co/QLratugjaW#bookie #payperhead #bet #blog pic.twitter.com/N8B0khBUMC

— Ace Pay Per Head - Best Software for Bookies (@aceperhead) January 11, 2022
These services provide a one stop shop sportsbook where they manage the website and the lines themselves. One of the best pay per head software companies in the current industry is AcePerHead.com and they provide all bookies with a fully functional website where they post thousands of betting odds each day for players to bet on, and move all odds up to the second. All lines and grading of wagers is handled directly by Ace Per Head, meaning you as the bookie do not need to spend any time researching lines for various games, or managing lines and calculating wins and losses for each player.
Ace Per Head also has a very popular mobile betting website that is fully formatted to any smart phone. Betting from a mobile device is now by far the most popular way that people make wagers, so it's important to have a service that specializes in having an easy to use and convenient mobile betting website. With just a couple of touches on the screen of a smart phone a player can select and make any type of wager such as a straight bet, parlay, teaser, round robin, reverse, if win or tie bet and more.
Ace Per Head will provide you with all the necessary tools needed to be a successful bookie, and all you need to do is just get players that want to make bets on your sportsbook site. This is actually very easy, by just talking to friends, family, coworkers, classmates, social media friends and word of mouth. Then if you have someone that wants to bet you can either make them pay up front, or if you know and trust them you can just give them a set credit limit amount that they can use each week to make wagers with.
Credit Limit
A credit limit is basically an amount that you and the player agree upon, such as say $1,000 limit for the week. It's similar to having a credit card limit, but in this case it is strictly for betting. So if you give someone a $1,000 credit limit for the week then they can use this money to make any type of wager on any game on the site. Then after the week ends the player will either be up or down a certain amount of money from his bets, and then you as the bookie can arrange the payment with the player based on what the player won or lost that week. The obvious huge benefit of giving a player a credit limit is that the player does not need to pay the money up front first in order to play. This is a great selling point and is a great way to get people that you know to start gambling with you.
So if you are ready to start your own sportsbook then give www.AcePerHead.com a call today at 1-800-909-5193 and get set up immediately so you can start making money from your new sportsbook business.
Refer an Agent Bonus
If you know other bookies or agents looking to start fresh, or to switch from another site, we have a promo just for you: For any new agent that you refer, you will get a bonus credit into your account. The first 4 weeks that your referred agent uses Ace, you will get 100% of what he was billed those 4 weeks and credited in full into your account after the 4th week of usage.
Top 10 Tips for Bookmakers: