Russell Crowe's "Poker Face" Finally Released: Early Reviews Not Good
Published on:
Nov/16/2022
The highly anticipated poker flick "Poker Face" resumed production earlier this year, well over a year of being shut down due to the Covid global pandemic.  A number of crew members tested positive during filming last year.   And now that the film is being released to theatres, there are questions around whether "Poker Face" would have been better off never resuming.  Early reviews are pretty bad.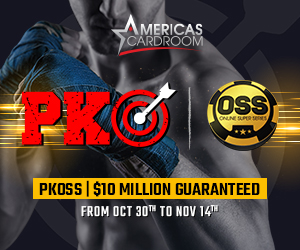 Set in the world of high stakes poker and international finance, Russell Crowe stars as a tech billionaire caught in a risky card game.
While the original script was set in Miami, it is believed Crowe pushed producer Arclight Films to switch the setting to Sydney where the film could showcase the city's impressive landmarks.
The film was originally set to conclude production September 2021.
It also stars Liam Hemsworth and rapper RZA.
It's Pretty Bad Apparently
Rotten Tomatoes, the film aggregating website, has "Poker Face" with a 16% approval rating.  By comparison, "Attack of the Killer Tomatoes" had a 27% approval. You get the idea.
"The title 'Poker Face' suggests a droll, methodical cunning that unfortunately proves elusive everywhere else in Russell Crowe's sophomore effort as writer-director," Dennis Harvey of Variety writes.
He adds: "This good-looking, expensively appointed film ends in a teary puddle of life lessons learned. But they seem the sort that you'd have to be either a tech billionaire or an international movie star to find relatable."
Robert Kojder of Flickering Myth writes: "If you told someone this movie was about poker, they would be beyond confused during the first 45 minutes. It's a lousy cinematic hand of cards."
And then there was this from Roger Moore of Film Nation: "Crowe is rarely dull as an actor, but his poker-faced turn in "Poker Face" proves the exception to that rule."
The film is set for theatrical release for November 16, 2022
- Ace King, Gambling911.com