Financial catastrophe is now only a few clicks away, Maxwell Strachan of Vice News suggests in a report dealing with the rise of mobile sports betting in the United States.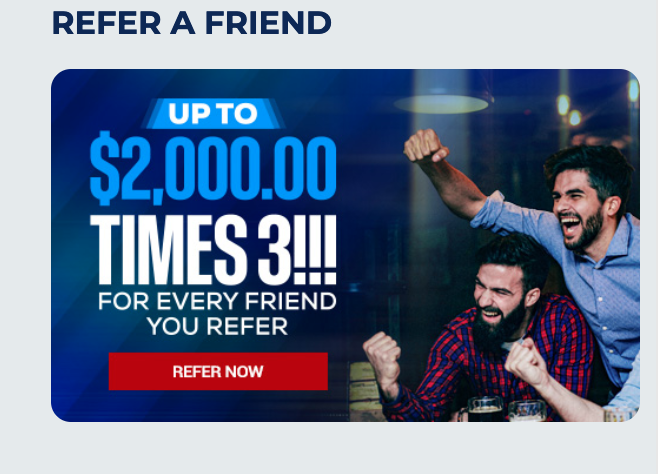 The report profiles "Jason", a sports gambler from Illinois.  When his state legalized the activity a few years ago, he found himself constantly exposed to ads after simply dabbling in sports betting over previous years.
His phone allowed him to be "100 percent plugged in" from anywhere, without people asking questions. "I could do everything you could do at a casino on my phone," he said. But, he added, "I didn't have to explain where I was or anything like that. I didn't have to answer to anybody."
Jason would go on to gamble every single day, playing in an environment that he perceived to be "less seedy" and more mainstream accepted thanks to regulation.
"I felt like I had to be gambling at all times," he told Vice.
He would ultimately blow through "a couple hundred thousand dollars" before admitting he had become a problem gambler in May. Still, Jason considers himself "a slightly better case than average." Since he joined Gamblers Anonymous, he's heard stories of people losing homes and living out of their car. 
Strachan adds:
Experts increasingly see the simultaneous rise of online sports betting, online casinos (legal or not), cryptocurrency trading, and day trading as the same root thing—gambling—with the same root issues.
"It's pretty conclusively established in the gambling literature that ease of access is a risk factor for the development of gambling problems," Keith Whyte, the executive director of the National Council on Problem Gambling said. "Ease of access alone doesn't make doesn't make someone a gambling addict. But it certainly can contribute to an increase in the rate and severity."
John Wright of StatsDrone Discusses Why Gaming Affiliates May Wish to Seek Out Investors
Speaking to IGBAffiliates.com, StatsDrone co-founder John Wright provides some unvarnished advice for those in the online gambling affiliate space weighing their fundraising options.
"I never thought I'd be rejecting money at all but that is exactly what happened," Wright said after receiving investment offers for $650k, well above his initial $400K target.
"I wanted a balance of investors, I didn't want one that was too dominant or influential."
As of this moment, Wright sits on just over half of the $400K target money he was seeking from investors, nothing near the $650K that was offered.
"If that is all we get, then fine. It's more than enough money for us to go because we already have recurring and growing revenues."
The question is: Should you as a gaming affiliate raise capital?
Some of you might not have to. 
"I'm going to say yes regardless of your situation. Why? Here are my three reasons on why you should at least go about the process of raising capital whether you proceed with it or not."
Those three reasons are:
Validate your ideas
Expand your network
Grow your business skills
Validation can be done though proof of concept and having some sales. 
When it comes to networking, Wright thought he had a very good network when he began his journey.
"I still do, but six months later I've gained a lot of new connections that I don't know would have happened had I not put myself out there.
"Don't be afraid to put yourself out there. Much like an employer wants to see initiative from a job seeker, an investor is going to want to see the same drive in you. You have a network, so simply ask around if anyone knows of some investors. You'd be surprised at some of the people that are active investors. I'll share a few more tips on this on LinkedIn. 
"Last but not least, some of the investor connections have led to introductions to new business!"
As far as growing one's business skills, trying to navigate the world of investors and venture capital is something else, Wright says.
"Not only did I sharpen my skills, it had a positive effect on our entire team."
Wright's advice for seeking out investors:
Pitch investors that are not your top targets first, start the legal process early and get all your docs in order.
"When someone commits to invest, don't delay – get the paperwork signed and the cheques cashed. If you delay, people can back out."
And finally, focus on your network and industry.
"All my pitches fell on deaf ears when I contacted VCs and investors outside of my industry. Besides, they would rather see some commitment from people in your industry to validate your idea."
- Gilbert Horowitz, Gambling911.com