A common misconception: Bookies like to find ways NOT to pay players.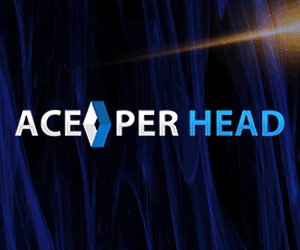 *6 weeks free trial - test drive - best in the biz
*Deposit with Bitcoin - They'll double it!
*Get your own domain, customized website, logo
*Switch in under an hour, earn mrore $$ for doing so
*Odds featured on DonBest.com
*Thousands of betting options daily + live in-play
*Easy and discreet payment options include gift cards
*Walmart gift cards also accepted


Start Earning Money From Your Sheet Here
Popular pro sports bettor Gadoon "Spanky" Kyrollos offered up this little nugget via Twitter:
Many moons ago, an old school bookmaker taught me this valuable lesson on honor:

"Spanky, you know what sets me apart from all them swindling bookmakers out there

They try and find a reason NOT TO PAY a customer

I, on the other hand, always look for a reason TO PAY a customer"

— spanky (@spanky) October 16, 2020
A good lesson to learn for all those bookies that read Gambling911.com, not to mention all those would be bookies.
Here is what others had to say:
Ricky Flannely:
"Yup. I used to meet my agent every Tuesday morning at a rest stop. I won. He always had me paid in full. Duffel bag full of cash in his trunk. I lost, he got paid in full."
JJ Bettor:
"Old school book I've had uptown is still like this. Payout winners Monday. They give you all week to settle losing week. They throw a Xmas party for everyone that must cost 100k. But those guys are almost extinct.. Guys you & I speak of made this business, guys now destroyed it.."
Pay Per Heads the likes of AcePerHead provide full service suites of services that include oddsmaking, report generation, live in-play betting on games, and the 24 hour customer service.  Anyone can be a bookie as a result.
Kenny Schmitt writes:
"I'm saying in the 90's? Once the PPH came about, everyone is a bookmaker! All my old guys have passed, they were the most honorable men I've ever meet. I miss them in a big way! The game is so different now!"
Frank AKA Frankie added:
"He could not have said it better. I was fortunate to have an old school bookmaker with the same thoughts and twice a year would give his valued customers $500-$1000 in free play. Take the road less travelled."
- Aaron GOldstein, Gambling911.com