Bitcoin continues its momentous run with the cryptocurrency moving over $17000 for the first time in almost three years.  Bitcoin is the most utilized transaction method for online gambling in designated "restrictive" markets, which encompass more than half the globe.

The largest digital coin, which has more than doubled this year, rose as much as 2.4% to $17,099 on Tuesday in New York trading.  The cryptocurrency hit an all-time high of just shy of $20,000 in December 2017 before dropping to $3,136 within a year.  Bitcoin has been boosted by a global pandemic and more mainstream acceptance, including an embrace by PayPal.
"Bitcoin mania is back," Edward Moya, senior market analyst at Oanda, told Bloomberg News. "Bitcoin easily broke past $17,000 and everyone now has their eyes on the $20,000 level, which could trigger some selling."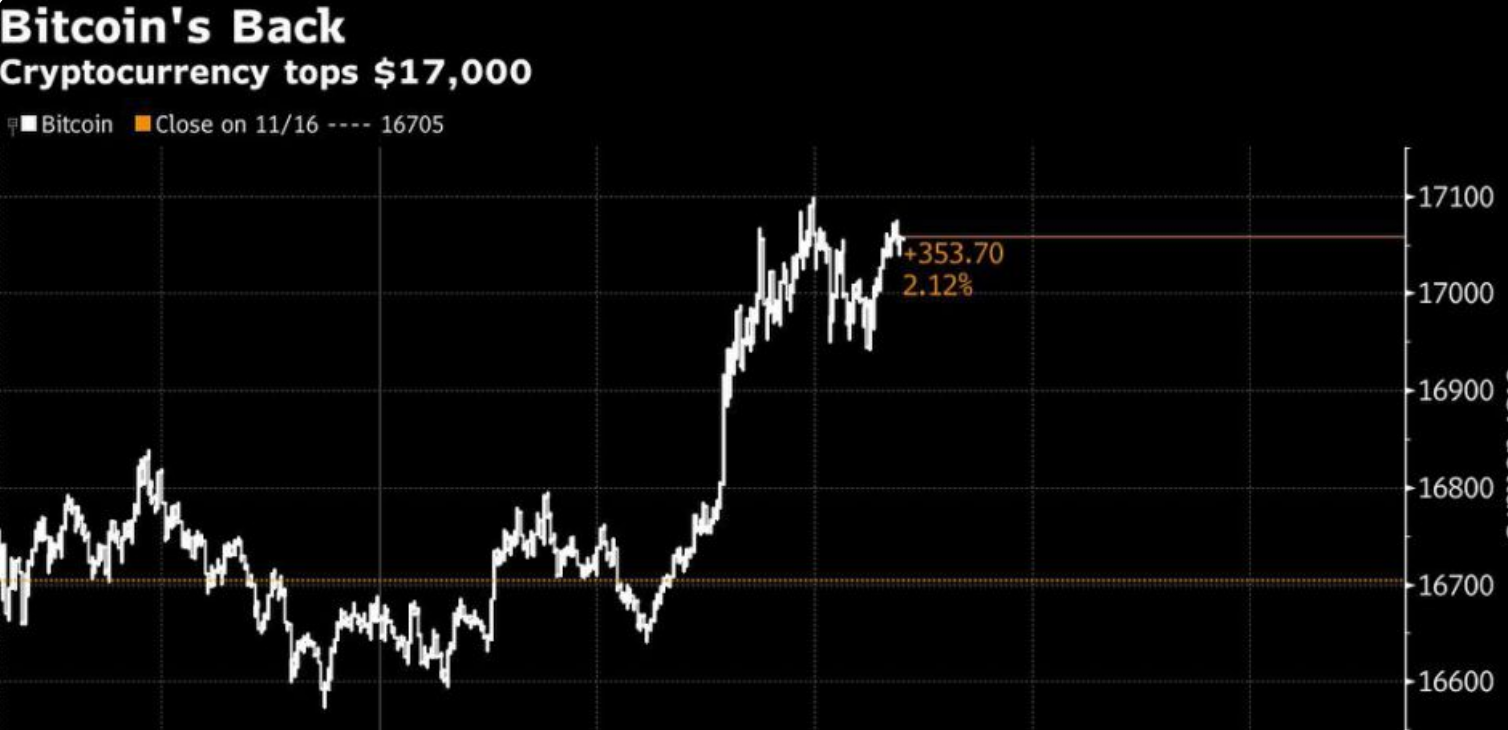 Wall Street linchpins, including Fidelity Investments, launched a Bitcoin fund over the summer.
"Bitcoin has consistently been one of the world's top-performing assets since its creation," said Mati Greenspan, founder of Quantum Economics. "This latest surge comes as larger players enter the market sapping up what little supply remains for sale."
- Aaron Goldstein, Gambling911.com