Offshore Sportsbooks vs. US Sportsbooks: NFL Money Line Odds
Published on:
Sep/28/2021
Now that the new NFL season is underway, it becomes rather easy to point out one of the most glaring differences between the old-school offshore sportsbooks and US-based sportsbooks as the new kids on the block.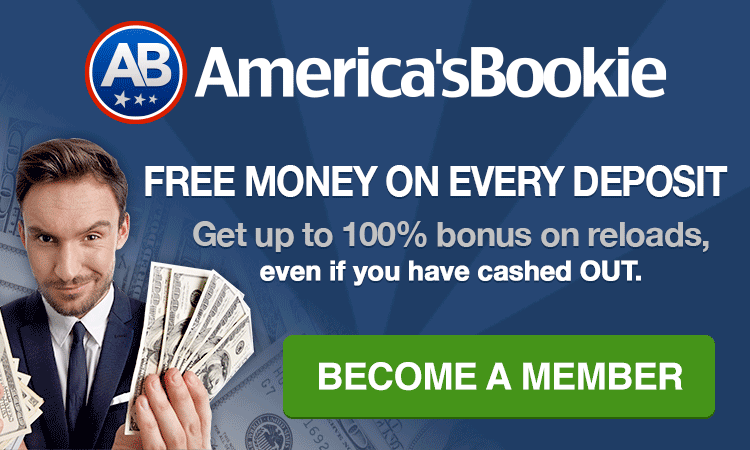 The easiest difference is industry experience. Offshore books have catering to US players for more than two decades, Even the oldest US-based books have less than four years' experience in the marketplace. 
Industry experience is rather obvious but it is not the most glaring difference. You could also add industry expertise to the short list as this is directly related to the huge gap in experience. 
Since offshore books have been catering to the US market for so long, they also possess a keen understanding of what US players are looking for in an online sportsbook. This list includes promotions and bonus offers they can collect, easy banking options that include bitcoin as an option and other online gaming options such as horse betting and casino games. 
The gap in industry expertise is a glaring difference but it still does not top the list. The biggest difference between today's offshore sportsbooks and their US-based counterparts is competitive betting lines and odds. 
The most glaring example is the money line odds posted for weekly NFL games. All you need to bear this out is a comparison chart listing the money line odds available at top-rated offshore books compared to the same betting odds at the most popular US books. 
In some cases, the NFL money line odds are not even close. For example, the money line odds at a top-rated offshore book have the Tennessee Titans listed as -250 home favorites in an AFC South clash against the Indianapolis Colts as +210 road underdogs. 
A popular US-based books has listed Tennessee as a -260 home favorite and the Colts as +205 road underdogs. 
Smart Bettors at the offshore book benefit from these odds no matter how they bet this game. Taking the Titans lowers their financial risk by $10. Going with Indianapolis as an underdog increases their return by $5. 
While $5 or $10 here and there may not sound like all that much money. Yet, over the course of an 18-week NFL regular season plus the postseason run to the Super Bowl, this is going to add up to quite a bit of money in the long run. 
Today's US-books do not have the ability to be as competitive as they want given the heavy tax burden and fee structure they pay on a state-by-state basis. Offshore sportsbooks are not burdened by these heavy financial obligations. That is why they can offer much more competitive betting lines and odds across the board. 
Offshore books are also willing to take more risks with their betting lines to attract more business. They have started offering reduced juice options across a number of different NFL betting options.  
Given the lower cost structure of their operations, a much lower advertising budget and a higher hold on the overall betting handle, it becomes rather easy for offshore books to fully exploit the competitive difference in their betting odds verse the US-based books. 
For anyone who loves to bet NFL money lines, the proof is rather evident on a week-to-week basis.