OHL Goaltender Tucker Tynan Accused of Being a Bookie Stiff
Published on:
Dec/27/2021
It was not a very good Christmas holiday for Ontario Hockey League player Tucker Tynan as the Twitterverse lit up with claims he has been booking bets using a Pay Per Head business and was accused of stiffing one of his customers.  Tynan has since shut down his own Twitter account.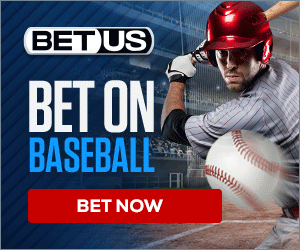 Things only got worse for Tynan on Monday as The Sault Star, a Canadian broadsheet daily newspaper based in Sault Ste. Marie, Ontario, reported that his team, the Soo Greyhounds, were "aware" of the allegations.
Scroll Down To Read More...
"The team and league are aware of the matter," Greyhounds president and governor Tim Lukenda said in a statement to the Sault Star Monday. "We have no further comment at this time."
The team issued a further statement: "The league takes such matters related to gambling and the integrity of our games very seriously and are in the process of reviewing the allegations."
A Twitter user by the name of Joey Knish with nearly 20,000 followers made the initial allegations, tweeting out to the OHL Hockey League.  Knish is a well known and highly regarded sports bettor by most accounts.
Were you aware @tuckertynan1 is part of an illegal bookmaking operation? Seems like something @OHLHockey @OHLHoundPower should look into. After he accepted losses from my friend of over $7500 to his cashapp and personal bank, he then refused to pay out winnings and stiffed him. https://t.co/g91FwCOTwm pic.twitter.com/RK3RkQcwcV

— Joey Knish (@JoeyKnish22) December 22, 2021
Knish later tweeted that his friend had been threatened by an associate of Tynan's.  Knish also provided a screen shot of a text conversation allegedly between himself and the Greyhounds goaltender.
The right screenshot you posted is not from me. You tried sending it to multiple ppl to get them to post it. The rest of our convo is I told you you can contact my attorney if you believe the tweets I posted aren't true. Credentialed NHL media is in touch with my friend + the OHL https://t.co/gmswc0e1ya pic.twitter.com/oCeGYj2bA3

— Joey Knish (@JoeyKnish22) December 23, 2021
He wiped his entire Twitter. Makes up a fake telegram convo accusing me of blackmailing (a broke OHL kid). Doesn't contact anybody (including attorney) but wants ppl to report my Twitter so it can get taken down lol. Instantly blocks me after posting it. Sure, bud.

— Joey Knish (@JoeyKnish22) December 24, 2021
Tynan has denied the allegations lodged against him and, to date, Gambling911.com has been unable to independently verify the claims against him.  Knish's attorney, Joseph P. Durham of Albany, Georgia, did reach out to Gambling911 via Twitter to keep tabs on the matter.
Local bookies based in the United States and elsewhere utilize what are known as Pay Per Head websites, most of which are located in and around the San Jose, Costa Rica area.  They typically charge $5 and up per player per week and provide all services including odds, 24-7 customer service, reporting and a live in-play betting platform.  They also create a customized website for the bookies customers.  It is uncommon for gamblers to know which PPH platform an independent bookmaker is utilizing.  The bookie retains full control of his or her player base and has the ability to switch Pay Per Head platforms in under an hour with little or no impact on the end user (the gambler).  The customized betting site may even remain unchanged after the switch to a new provider.
Scroll Down For More..
Not everyone is fully supportive of Knish. A member of the HF Boards posted:
"These kinds of things generally lack context until the authorities are involved. It ends up being a social media blame game that has countless anonymous parties emotionally reacting to what frequently ends up being misinformation."
Should the Greyhounds probe reveal Tynan's role in a bookmaking business while still active as a player, the ramifications would likely be devestating for someone who suffered a gruesome life-threatening injury just two years ago.
In 2019, Tynan collided with another player as a member of the Niagra IceDogs.  He underwent surgery for a deep laceration to his thigh.  Two years later, he was named "Goalie of the Week" after going 2-0 with a 1.44 goals-against average and a .950 save percentage in a pair of contests back in October.
- Alejandro Botticelli, Gambling911.com Senior Reporter