Report: At 71% New York Sports Betting Tax Rate Will Be Highest in Nation
Published on:
Nov/08/2021
Long-time gaming industry attorney I. Nelson Rose has sounded the alarms when it comes to New York's upcoming implementation of mobile sports wagering.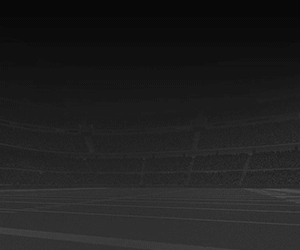 Rose in his newsletter this week calls the state's licensing plans "unconstitutional".  
"In a case involving fantasy sports, trial court judge Gerald Connolly forcefully concluded that the New York Constitution prevents the State Legislature from legalizing any form of sports betting. Judge Connolly focused on the Constitution's prohibition on 'pool-selling, book-making, or any other kind of gambling.' He also emphasized that the Constitution required the Legislature to enact laws to outlaw, not legalize gambling.
"On appeal, the Supreme Court Appellate Division agreed.  This Court expressly rejected the attempt by the Legislature to declare fantasy sports as a game of skill and therefore not gambling.  The Opinion held that the test was whether a game's outcome depends in a material degree upon chance, notwithstanding that skill of the contestants may also be a factor.
"The case is now on appeal to the state's highest court.  In a recent hearing, Justice Eugene Fahy focused on the weird situation created by calling fantasy sports, but not straight-up sports betting, contests of skill.  According to Buffalo's Spectrum News 1, he said to the state's attorney, 'You're arguing that I cannot place a bet on whether the Buffalo Bills win their next game, but I can place a bet on whether or not their lead receiver Stefon Diggs catches the ball ten times or six times'."
Rose suggests that the Court of Appeals will probably declare Interactive Fantasy Sports ("IFS") illegal as a form of gambling. 
"If the Justices limit their discussion to skill versus luck, the newly legalized online sport betting and existing in-person sports books in the state's seven casinos can breathe easy for a while."
In the worst case he says no court is likely to allow the Legislature to legalize any form of sports betting without first amending the state's Constitution.
Legal sports betting has been taking place in New York State for the past two years but only at state-licensed land-based casinos. Former New York Governor Andrew Cuomo had long argued that mobile sports betting would require a change to the state Constituation before finally caving earlier this year.
On Monday November 8, the New York State Gaming Commission recommended these operators: Bally Bet, BetMGM, DraftKings Sportsbook and primary applicant FanDuel Sportsbook and Caesars Sportsbook, PointsBet, Resorts World, Rush Street Interactive, WynnBET with their primary applicant being Kambi.
Rose also warns that the tax rate is likley to be as high as - brace yourself - as much as 71 percent!!!
But that won't apply to gamblers, right?
Wrong!
That tax rate will be passed down in the form of bloated lines and reduced bonus offers, not to mention the lack of a competitive market. 
Win three bets in a row, expect to get the 'ol heave ho....or otherwise have your limits dramatically cut. 
Our own Thomas Somach reached out to Professor Rose to find out where he is getting the 71 percent number as Gambling911.com was seeing the number reported at 51 percent in most outlets Monday. 
He explained that he was seeing a 65% figure from newspaper reports and then explained there is a federal excise tax of 0.25%.
"This may not sound like a lot but it is when you consider each bet," Rose points out to Mr. Somach.  "This is win or lose and not on gross gaming revenue.  That amounts to another 6%.  So a 65% rate becomes 71%."
Indeed, the Wall Street Journal reported on the 65% figure back in July.
- Gilbert Horowitz, Gambling911.com