The Buffalo Bills are a -4 home favorite versus the New England Patriots after the line opened at -3.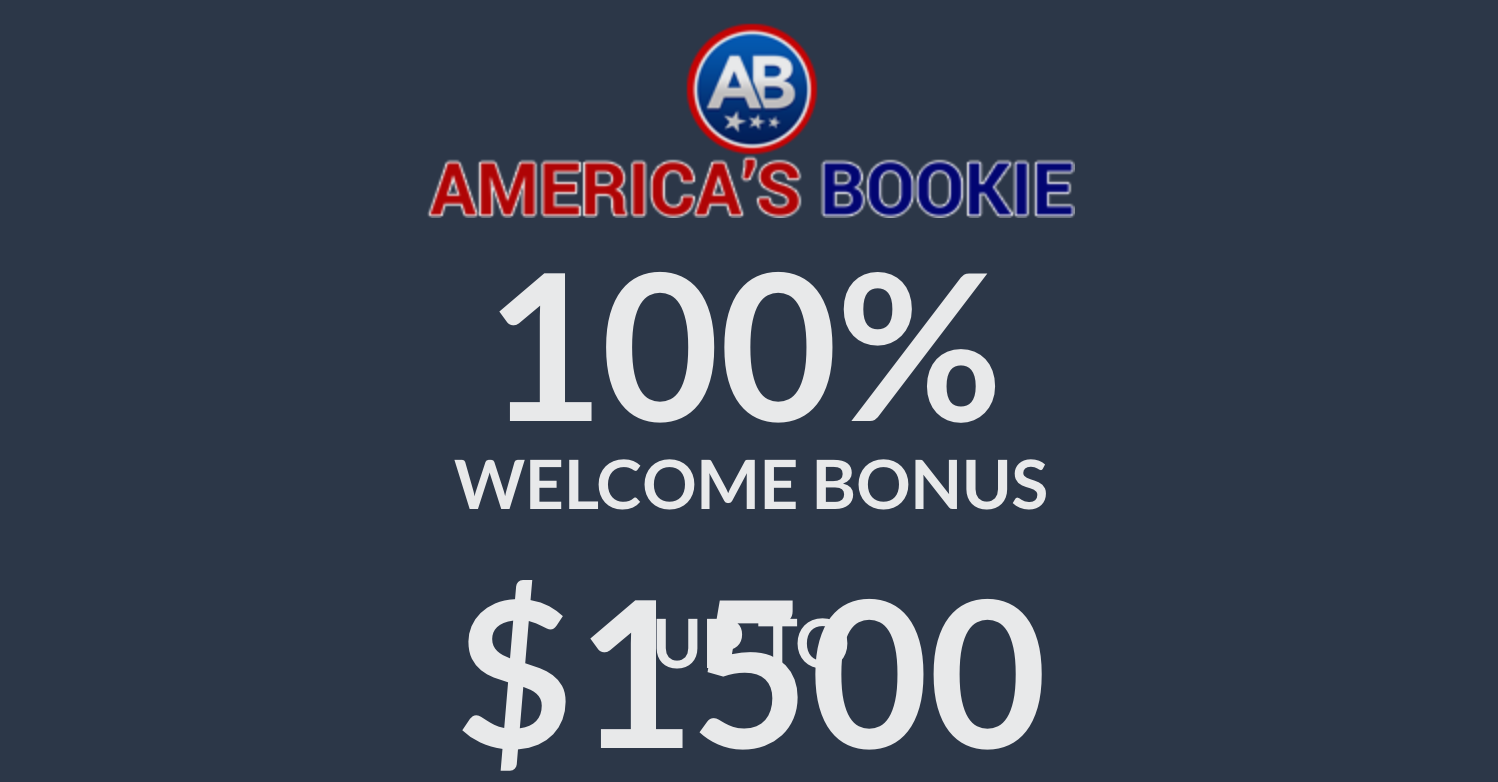 | Rot | To Win AFC East Division  Bet Here | Moneyline |
| --- | --- | --- |
| 125 | New England Patriots     | +450 |
| 126 | Buffalo Bills     | -400 |
| 128 | Miami Dolphins     | +550 |
New England may be losing some of their luster following the loss of Tom Brady but they have dominated Buffalo over their last seven meetings. 
From Sporting News:
The Bills didn't look all that great against the Jets, desperately needing to get back on track after being ripped by the Titans and the Chiefs. The offense has gone from unstoppable with Josh Allen to one still figuring out how to run the ball and streamline the passing game. At least the defense bounced back and the special teams, led by rookie kicker Tyler Bass, came through when needed.
From Scores and Stats:
Yes, times have changed. The Patriots have won seven straight against the Bills and have a record of 35- 4 against Buffalo since 2000. Minus Tom Brady and after three straight losses, the Patriots find themselves the underdog on Sunday.
The Patriots won two of their first three games with Cam Newton at quarterback. Then, they lost three straight. To make matters worse, the Patriots only scored 28 points combined in those three games.
Buffalo started strong as well winning their first three games in a row, but the Bills have lost two of their last three games. They were uninspiring at best in an 18-10 win over the Jets last week.
So, why New England and why the Patriots on the road?
One reason. Bill Belichick. Somehow, the master is going to find a way to win. As an underdog coming off of a loss, Belichick-coached Patriots teams are 7-1.
Prop Bets
Patriots @ Bills Sun, Nov 01, 2020 EST
| Rot | First Scoring Play | Moneyline |
| --- | --- | --- |
| 1007 | Patriots TD     | +210 |
| 1008 | Patriots FG     | +350 |
| 1009 | Patriots Any Other Score     | +5000 |
| 1010 | Bills TD     | +160 |
| 1011 | Bills FG     | +290 |
| 1012 | Bills Any Other Score     | +5000 |
| Rot | Will there be a Defensive or Special Teams TD | Moneyline |
| --- | --- | --- |
| 1013 | Yes     | +225 |
| 1014 | No     | -300 |
| Rot | Total TDs in the Game | Moneyline |
| --- | --- | --- |
| 1015 | Over  4½  TDs | -110 |
| 1016 | Under  4½  TDs | -120 |
| Rot | Total FGs Scored in the Game | Moneyline |
| --- | --- | --- |
| 1017 | Over  3½  FGs | +120 |
| 1018 | Under  3½  FGs | -150 |
| Rot | Longest TD in the Game | Moneyline |
| --- | --- | --- |
| 1019 | Over  38½  Yards | -115 |
| 1020 | Under  38½  Yards | -115 |
| Rot | Shortest TD in the Game | Moneyline |
| --- | --- | --- |
| 1021 | Over  1½  Yards | -115 |
| 1022 | Under  1½  Yards | -115 |
| Rot | Longest FG Scored in the Game | Moneyline |
| --- | --- | --- |
| 1023 | Over  45½  Yards | -110 |
| 1024 | Under  45½  Yards | -120 |
| Rot | A Team to Score 3 Unanswered Times | Moneyline |
| --- | --- | --- |
| 1025 | Yes     | -185 |
| 1026 | No     | +155 |
| Rot | Team To Score Longest TD | Moneyline |
| --- | --- | --- |
| 1027 | Patriots     | +125 |
| 1028 | Bills     | -155 |
| Rot | Team To Score Longest FG | Moneyline |
| --- | --- | --- |
| 1029 | Patriots     | +115 |
| 1030 | Bills     | -145 |
| Rot | Team Scoring 1st Wins Game | Moneyline |
| --- | --- | --- |
| 1031 | Yes     | -175 |
| 1032 | No     | +145 |
| Rot | Team to Call 1st Timeout | Moneyline |
| --- | --- | --- |
| 1033 | Patriots     | -115 |
| 1034 | Bills     | -115 |
| Rot | Double Result | Moneyline |
| --- | --- | --- |
| 1035 | Patriots/Patriots     | +260 |
| 1036 | Patriots/Tie     | +3500 |
| 1037 | Patriots/Bills     | +550 |
| 1038 | Tie/Patriots     | +1700 |
| 1039 | Tie/Tie     | +3500 |
| 1040 | Tie/Bills     | +1100 |
| 1041 | Bills/Patriots     | +800 |
| 1042 | Bills/Tie     | +3000 |
| 1043 | Bills/Bills     | -110 |
| Rot | Race To 10 Points | Moneyline |
| --- | --- | --- |
| 1044 | Patriots     | +125 |
| 1045 | Bills     | -190 |
| 1046 | Neither     | +5000 |
| Rot | Will the Game go to Overtime | Moneyline |
| --- | --- | --- |
| 1047 | Yes     | +750 |
| 1048 | No     | -1600 |
| Rot | Highest Scoring Half | Moneyline |
| --- | --- | --- |
| 1049 | 1st Half     | -125 |
| 1050 | 2nd Half     | -115 |
| 1051 | Tie     | +1500 |
| Rot | Highest Scoring Quarter | Moneyline |
| --- | --- | --- |
| 1052 | 1st Quarter     | +450 |
| 1053 | 2nd Quarter     | +180 |
| 1054 | 3rd Quarter     | +425 |
| 1055 | 4th Quarter     | +205 |
| 1056 | Tie     | +650 |
| Rot | Winning Margin | Moneyline |
| --- | --- | --- |
| 1057 | Patriots to win by 1-3 pts     | +850 |
| 1058 | Patriots to win by 4-6 pts     | +1200 |
| 1059 | Patriots to win by 7-10 pts     | +900 |
| 1060 | Patriots to win by 11-13 pts     | +2200 |
| 1061 | Patriots to win by 14-17 pts     | +1600 |
| 1062 | Patriots to win by 18-21 pts     | +2400 |
| 1063 | Patriots to win by 22 or more pts     | +1400 |
| 1064 | Bills to win by 1-3 pts     | +500 |
| 1065 | Bills to win by 4-6 pts     | +700 |
| 1066 | Bills to win by 7-10 pts     | +500 |
| 1067 | Bills to win by 11-13 pts     | +1200 |
| 1068 | Bills to win by 14-17 pts     | +800 |
| 1069 | Bills to win by 18-21 pts     | +1100 |
| 1070 | Bills to win by 22 or more pts     | +500 |
| Rot | Total Points Scored | Moneyline |
| --- | --- | --- |
| 1071 | 00-14 Points     | +2500 |
| 1072 | 15-21 Points     | +1000 |
| 1073 | 22-28 Points     | +500 |
| 1074 | 29-35 Points     | +350 |
| 1075 | 36-42 Points     | +300 |
| 1076 | 43-49 Points     | +350 |
| 1077 | 50-56 Points     | +500 |
| 1078 | 57-63 Points     | +850 |
| 1079 | 64-70 Points     | +1500 |
| 1080 | 71-77 Points     | +2700 |
| 1081 | 78 or More Points     | +4000 |
| Rot | 1st Half Total TDs Scored | Moneyline |
| --- | --- | --- |
| 1082 | Over  2½  TDs | +120 |
| 1083 | Under  2½  TDs | -150 |
| Rot | 1st Half Total FGs Scored | Moneyline |
| --- | --- | --- |
| 1084 | Over  1½  FGs | Ev |
| 1085 | Under  1½  FGs | -130 |
| Rot | Score in Last 2 min of the 1st Half | Moneyline |
| --- | --- | --- |
| 1086 | Yes     | -250 |
| 1087 | No     | +200 |
- Don Shapiro, Gambling911.com