Despite Discrimination Suits Mike Richards New Host of "Jeopardy!": Was 9-1 Long Shot
Published on:
Aug/11/2021
"Jeopardy!" executive producer Mike Richards has been chosen to succeed the late great Alex Trebek as host over a field of celebrity candidates that included the likes of Packers starting quarterback Aaron Rodgers and show champ Ken Jennings.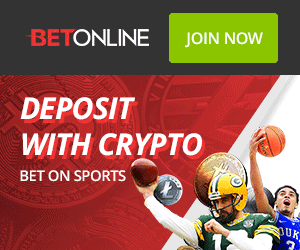 BetOnline had at one time listed George Stephanopoulos, Neil deGrasse Tyson and Pat Sajak among the favorites,  Richards was not even listed among the odds.  His odds surged in recent weeks from 9/1 to 1/3.
The selection is somewhat controversial as there were two discrimination suits filed during Richards time working for "The Price Is Right".
One of the lawsuits alleged that Richards treated a model on "The Price is Right" differently after she became pregnant, and the other suit alleged that he refused to speak to another model on the show.
"I want to address the complicated employment issues raised in the press during my time at The Price is Right ten years ago," Richards wrote in a memo to the Jeopardy! staff today. "These were allegations made in employment disputes against the show. I want you all to know that the way in which my comments and actions have been characterized in these complaints does not reflect the reality of who I am or how we worked together on The Price is Right. I know firsthand how special it is to be a parent. It is the most important thing in the world to me. I would not say anything to disrespect anyone's pregnancy and have always supported my colleagues on their parenting journeys."
Producer Sony has also named actor Mayim Bialik to emcee primetime and spinoff series of the popular quiz show.
- Jordan Bach, Gambling911.com