'Mattress Mack' Gets to Bet $2 Million at Caesar's: Other Pros Get the Boot
Published on:
Oct/24/2021
The "Mattress King" is backing his beloved Houston Astros to win this year's World Series after defeating the Boston Red Sox.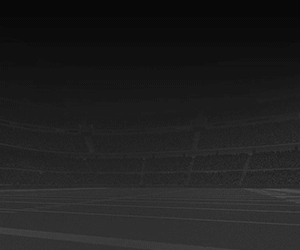 Houston area furniture mogul Jim McIngvale is perhaps better known by his nickname "Mattress Mack".  He regularly places six digit wagers on high profile sports betting events, and the media eats it all up. 
McIngvale's wager would deliver him his biggest win should the Astros pull through. His $2 million bet at Caesars will turn into $20 million (over $35 million in total) due to Houston's long odds.
"Whoever Houston is playing, we're massive fans for the next few weeks. The size of that bet will make every other selection a winner. As long as it's not Houston, we're happy," Caesars Sportsbook vice president of trading Craig Mucklow told the Las Vegas Review-Journal.
Not everyone loves all the fawning over McIngvale's wagers.  More specifically, high stakes players have voiced outrage over sportsbooks that claim to embrace "Mattress Mack" and his six figure wagers while routinely booting others they perceive to be professionals simply for winning more than they lose.
One successful sports gambler, Gadoon "Spanky" Kryollos, regularly posts videos where he is shown the door for "being too good".  If he's not getting the boot, he's being drastically limited.  College Football sides, Spanky's limits are 100 times less than the $2 million "Mattress Mack" gets to wager on the Astros to win the World Series.
Those reduced limits are courtesy of Harrah's New Jersey.  They are owned by Caesars, the same company apparently did not flinch in taking McIngvale's $2 million bet.
My updated Sportsbook kick out video compilation:

Harrahshttps://t.co/yeD66swGwl

DraftKingshttps://t.co/qBHF02aXIz

Golden Nuggethttps://t.co/WwWw4IazEJ

WillHillhttps://t.co/QNdIqF4Ees

Parx Freeholdhttps://t.co/JhSjwYmk22

— spanky (@spanky) September 9, 2021
The Astros will face either the Atlanta Braves or LA Dodgers in the 2021 World Series.
Spanky and folks like him still have options that include local bookies, offshores (most of which do not take bets from those physically located in the state of New Jersey where Spanky resides) and, while in Vegas, Circa Sportsbook. 
- Jagajeet Chiba, Gambling911.com