Man Arrested for Scaling 60 Story Aria Resorts to Protest Mask Mandates
Published on:
Aug/06/2021
22-year-old Maison Des Champs has been arrested after climbing the 60-story Aria Resort and Casino on the Las Vegas Strip in protest of the COVID-19 mask mandate.  Casinos have imposed the new mandates following a surge in Covid-19 cases throughout the US in recent weeks.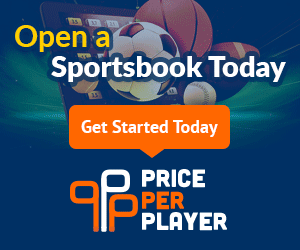 The Las Vegas-based rock climber claimed to partake in the stunt as a way of honoring his late grandfather after he died during the Covid pandemic this past year.
Des Champs was first seen scaling the Aria at around 6 am, approximately a half hour into his climb. The police booked him in and charged him with counts of trespassing.
Des Champs spoke to the Las Vegas Review Journal this week regarding the stunt.
"I understand that I don't have a lot of influence," he said.  "I don't have a lot of money.  I can't spend money on advertising or something like that.   I have a skill.  I am a rock climber.  And it was a perfectly opportune time for me to peacefully gain attention to get my point across."
Des Champs says it should be the people's choice whether or not to wear a mask and he is planning another protest on August 14 outside the Planet Hollywood Resort.  This one will be from the ground. 
Not everyone was impressed.
Commenting on Des Champs Facebook page, Terry Lowe wrote:
"You are a moron. Wear a mask. Be considerate of the society you live in. You are the problem in this country. Get vaccinated and wear a GD mask, moron!"
Carrie LeBlanc wrote:
"Stunningly immature and reckless. Get the help you need before you hurt someone."
Some, like Tim Birmingham, liked it.
"Awesome dude"
Des Champs is promoting his August 14 event on his Facebook page, but is clear he's not against people wearing masks.
"Please come and show your support on August 14th! Feel free to wear a mask if that's what you choose, this protest is about personal choice and freedom!!!!!"
He explained further his rationale for the mask protests.
One of the reasons I am so passionate about Fighting these mandates is because of my relationship with mental health. When I was 16 my parents moved me from Hartland, Michigan to Los Angeles, California. My entire life was uprooted and I suffered greatly. Every day I thought about killing myself. I would like to refrain from further detail, but I will say the only thing that kept me from doing it it was God. When I signed up for college, I did it to make my parents happy, I didn't expect to live through the summer. Luckily that summer I took a job in Yosemite National park and I discovered the beauty of the mountains and the joy of rock climbing. For a long time climbing kept me distracted from my problems until eventually I sort of just grew out of them. Like many other people, the lockdowns caused me to re-examine my mental health, I luckily pulled out of it, but unneeded damage was done. Later in October following the lockdowns and just To make matters worse my grandfather committed suicide. It was hard. Not just because of his passing, but because of the way it happened. It was more than the death of my grandfather it was a mirror I was forced to look into.
I'm not sure if the lockdowns contributed to my grandfather's death, but I will never get to know. Like many others, I have lost a loved one, and like many others I would like to see life get back to normal. No more mandates, no more masks. People are suffering. Politics have gotten in the way of not only freedom but public health. Staying inside should be a personal risk assessment, why should someone who is young and healthy be forced to risk their mental health just so they can hide from a cough? Enough is enough. We as American must stand up for personal freedom and stand up for mental health.
I hope this message encourages people to come and help protest on August 14 on Las Vegas Boulevard (the strip). Let's show Governor Sisolak that Americans what life to go back to normal.
- Jagajeet Chiba, Gambling911.com