Legendary Pro Bettor The Real Fats: "You Can't Make a Good Bet, a Better Bet, by Making a Bad Bet!"
Published on:
Aug/22/2022
"You can't make a good bet, a better bet, by making a bad bet!" Legendary Professional Sports Bettor Steve "Fats" Diano breaks down his mantra in this interview with VSIN.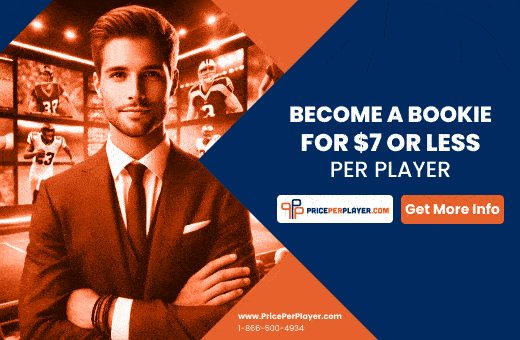 "A good bet is one where you beat the number pretty good," Fats explains.  "Let's say someone takes the 7 on a game and now the game is 4, the initial reaction from most people is 'great, now I can play back 4 and play a middle'.  So now they have a bet at +7 and then they lay back 4.  Well, if the game is 4 everywhere, in and of itself there is no value to laying 4 or taking 4."
By definition, Fats says this is "a bad bet".
"You can't make a good bet, a better bet, by making a bad bet!" Legendary Professional Sports Bettor @Real_Fats breaks down his mantra for @Scottsonair on #TheLookahead!!

Check out the full interview on our YouTube page!! https://t.co/5qeCQiPEwY pic.twitter.com/vAM3NvAyPh

— VSiN (@VSiNLive) August 19, 2022
How Social Gaming Set Bryan Bennett Up to Succeed at Betfred
Bryan Bennett fought "800lb gorillas" working for a challenger brand in the social casino space, and that experience could prove crucial as he works to make Betfred USA Sports a key player in the sports betting sector.
Bennett entered the fray as vice president of marketing for slot developer Rocketplay back in the late 2010's.   From there, he spent time as an investor and advisor before joining the sports betting wave sweeping the States.  He would then be named chief operating officer (CEO) of Betfred USA Sports in 2019.
"I'm back in a position where I'm fighting multiple 800lb gorillas on a regular basis, which is very similar to how the social casino market played out," he tells iGaming Business.
BetFred has to go up against the 800lb gorillas, similar to what Bennett dealt with in the social gaming field.  That sector was dominated by the likes of Playtika, Scientific Games and Aristocrat.  Rocketplay had to find a way to carve out a niche. 
"It's very similar now," he continues. "Betfred, on a regular basis, is continuously up against some really large companies with big brands and big budgets. We're trying to pick our spots and do the things we need to do to be successful."
BetFred recently entered into a betting partnership with the Cincinnati Bengals in Ohio.  The Buckeye State is set to launch real money sports betting some time after January 1, 2023.
This marks the first time Betfred has been in the first wave of launches in a state. 
Check out the full interview here
- Don Shapiro, Gambling911.com