Make Your Online Bookie Business Better
Published on:
Aug/26/2019
So, you went ahead and took the leap already. That is great! Not many people do it, only a few are brave enough to take things into their own hands and create a business for themselves. For that you should be proud.
Fast Payouts. Easy Collections.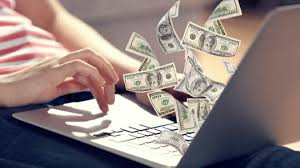 Our payment systems keeps your players happy with faster payouts. Likewise, you keep cash flowing with easy, quick collections. Online or via mobile, settling is easy with our state-of-the-art technology.
You and your players will benefit from being able to access their betting accounts, check balances, and get payouts or payments processed quickly and efficiently from the comfort of home or on the road. Make your sports book business a success: Get started today!
However, there are many factors that matter when you're running an online bookie business. Are you already taking advantage of all the tools and opportunities available in the market? How can you make your business better and more profitable?
Price per Head gives you everything you need
First thing to do when you own an online bookie operation is look for the best tools and partners. Unless you're a huge company with millions and millions of dollars available to invest, your best shot is to join forces with people and efforts that will power your business.
Price per Head is precisely that partner you're looking for. Once you join the Price per Head industry you will never look back. Why? It's simple and there is no trick around this; with Price per Head, for just a small weekly fee per active player you will be getting the software, services and support of a whole betting company with every single tool you need to be able to run your business in the best way possible.
Which services can a PPH provider offer your operation?
Sportsbook website it to your needs
State-of-the-art sports betting software          
Equipment
Licenses
Customer Service
Wagering clerks
Mobile platform for players and yourself as a bookie
 
To sum it up, once you join Price per Head you will never need anything else to be able to operate. A good PPH service will take care of business while you just worry about bringing in more customers and settling with them. Remember, Price per Head takes care of the operations, while you take care of the Bookie part of the business.
How much does Price per Head cost?
It's never nice to talk about costs, but in this case, these are actually good news for you and your business. The cost really depends on the number of players you have, and not only that, but the number of active players only, every week. With Price per Head, you pay a weekly fee per active customer every week. This fee varies from service to service, of course, but it can go anywhere from $8 to $20 per head. This means that, if you find a service that charges $10 per player, and 10 players were active that week, all you need to invest is $100. Think about it, $100 is the cost of your whole operation that week! Can it get any better?
Remember, this is all online, no need to go to an office, no need to be grabbing phone calls all day, no need to miss out on your favorite games anymore. With Price per Head all you and your customers need is an internet connection and a mobile device, and just like that, they'll get access to a world-class sports betting operation and you'll be the one who keeps the profits.
What do you think? Contact us now for more information and let's get you all set up right away!
Learn more about Pay Per Head: