The Pay Per Head and Live In-Game Betting Phenomenon: Boosted by Streaming Services
Published on:
Nov/30/2021
Even though in-game betting was an overnight success for sportsbooks, these platforms did not necessarily catch on everywhere at the same time. Europe became the first continent that witnessed a huge increase in live betting.  The concept is one that made it mandatory for local bookies and agents to use the services of a Pay Per Head.  No independent bookmaker can offer this product without PPH software.  Now it's all about finding the best live in-play betting options offered by the Pay Per Head businesses.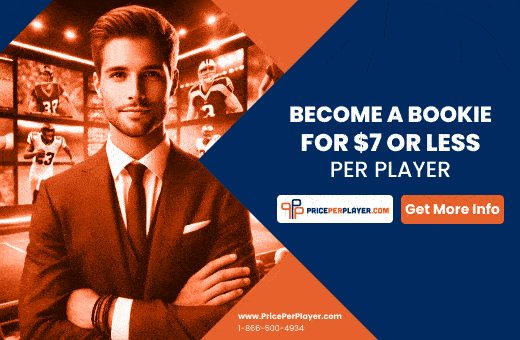 Improvements in technology should translate into improvements in the live wagering platform.
How Live In-Play Betting Works
In-Play betting is exactly what it says it is: it's the ability to place bets on games that have already started.
Let's set the scene for you to understand. In an NBA game, for example, the Lakers and the Clippers are playing against each other. The Lakers are the favorites by 3 points in the latest pre-game odds. This is the odds that people usually would bet on for traditional wagers. Now, the game goes on, and eventually we see a 33-3 score and the Clippers are winning. During the game, In-Play bets will be different throughout, where the point spread will be shifting. So, if your bet pre-game was bad, then In-Play bets could possibly save a bettor. This is why In-Play sports betting is so popular, and why it can be very profitable for you to offer this in your sportsbook. In our next part of our In-Play guide, we'll get into the specifics of in-play betting.
It is also important to realize that in-play betting helps to boost one's profit margin the same way online casinos, futures bets, parlays and props serve that purpose. 
Innovations in In-Play Betting
Today there are companies devoted exclusively to providing in-play wagering technology.  These include companies like SimpleBet, which claims to apply machine learning and automation to enable every moment of every sporting event to generate a betting opportunity.
One advancement in technology is the use of streaming services.  In-play betting was typically not offered on untelevised games.  Today's streaming services ensure nearly every game is broadcast live.
The PricePerPlayer Promise
Some bookies are seeing live wagering making up as much as 70% of their total number of bets.  For prices starting at $5 per player per week, bookies and agents have access to one of the better live in-play software platforms in the market today.
Staffing is 24/7 as is support. 
"With these types of bets, a gambler only has minutes and sometimes only seconds to place their bets. That is not a long time to process the wager and their odds of winning it," PricePerHead points out.  "For sportsbooks, they can accept these wagers even after the game has already begun and the result is almost guaranteed increase in profits!"
- Aaron Goldstein, Gambling911.com