PokerStars to Pay Kentucky $300 Million to Settle Long Standing Gambling Suit
Published on:
Sep/23/2021
The popular online gambling website PokerStars has agreed to pay $300 million to Kentucky to settle a long-running lawsuit filed by the state, Gov. Andy Beshear said.  It was his dad, former Govenor Steve Beshear who filed a lawsuit in Franklin Circuit Court back in 2008 seeking to force online gambling sites to block access by Kentucky users and pay damages or relinquish control of the names of their domains.  The elder Beshear at the time called the sites "leeches on our communities" that hurt Kentucky's signature industry, horse racing.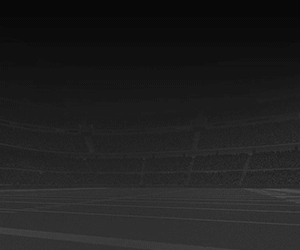 Gambling911.com was in Frankfurt at the time with Washington DC-based attorney Edward Leyden, who ultimately managed to delay any domain seizures following extensive advance preparation.  PokerStars, on the other hand, arrived at the Frankfurt courthouse befuddled and accompanied by the incompetant and now defunct Poker Players Alliance.
Years later, the majority of the 141 sites named in the Kentucky suit would switch over to domain extensions based outside the US - the most popular of which is .ag (Antigua) - or cease to exist entirely.  PokerStars had its domain name seized by the US federal government in April 2011 before eventually getting it back.
Leydon, at the time President of the Interactive Media Entertainment and Gaming Association (iMEGA), argued in the courtroom in Frankfort that the Governor's actions violated the "Commerce Clause" of the United States Constitution.
"A state can't interfere with interstate commerce and certainly can't interfere with commerce involving foreign countries. The Supreme Court has been clear that it can't be done except under the most narrow of circumstances."
iMEGA would later be instrumental in pushing legislation through in New Jersey that resulted in the legalization of sports betting nationwide, courtesy of a 2018 Supreme Court decision.
Flutter Entertainment, the parent company of PokerStars, finally agreed to settle with the commonwealth nearly 13 years later.
From 2007 to 2011, PokerStars, the largest offshore gambling operator, collected almost $300 million in actual cash losses from thousands of Kentuckians who played on PokerStars websites, Andy Beshear's office said.
"After 10 long years, the commonwealth has not only prevailed, but collected dollars that the General Assembly will be able to direct to critical areas, like education, health care and economic development," the current Kentucky Governor stated.
Under state law, proceeds from the settlement will go to the state's General Fund.
- Nagesh Rath, Gambling911.com