Jordan Spieth Signs on as FanDuel Brand Ambassador
Published on:
Aug/19/2021
Professional golfer Jordan Spieth becomes the first in the PGA to partner with an online sportsbook.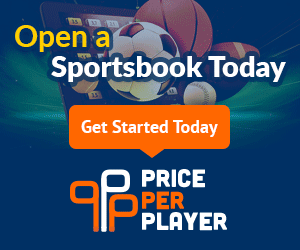 News broke Wednesday that Spieth was named the new brand ambassador for FanDuel.  The multi-year partnership that will designate the gambling giant as the exclusive sports betting and daily fantasy provider for the three-time major champ.
"When we first started discussions, I thought, 'Man, this is pretty exciting,' " Spieth told Golf Digest during a FanDuel commercial shoot in New Jersey on Monday. "Eight years ago as a rookie, this is something I could have never imagined happening.
"I think it would be foolish not to be getting involved in this, there's so much potential," Spieth said. "It's going to make the PGA Tour better for us by generating more interest because it was going to happen anyway. … The fact that they're leaning all in makes us as players feel more comfortable because they're going to figure out a way to make it a safe space for us to feel like we can do our thing. So it just makes a lot of sense."
Spieth becomes the latest in a number of top athletes lending their endorsement and likeness to FanDuel and similar brands.
"Golf is an incredibly popular sport on the FanDuel platform, and we are always looking for new ways to engage the growing golf fanbase and community," said Mike Raffensperger, Chief Marketing Officer of FanDuel Group. "As one of the most universally admired golfers at the top of his game, Jordan Spieth is a perfect fit for our first official golf partner and the face of golf at FanDuel."
- Aaron Goldstein, Gambling911.com