Italy was coming in at 6/4 odds versus Spain for Tuesday's Euro 2020 Semi-Final match.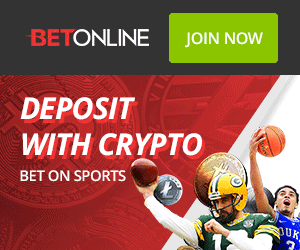 Italy and Spain are going to meet at the European Championship for the fourth tournament in a row.  Italy beat Belgium 2-1 in Munich on Friday while Spain defeated Switzerland in a penalty shootout in St. Petersburg.
"No one backed us," Spain footballer Mikel Oyarzabal said. "There was loads of criticism when things were not going so well, but now we can feel that people are behind us."
Italy is a different story as they are now Europe's hottest team having been unbeaten in 32 matches.  They have won 13 in a row.
"If we play like the Italy of the last 30 matches we will have immense satisfaction tomorrow night," the he Azzurri footballer Leonardo Bonucci said.  "We have got this far and we want to give everything we have to make the Italian people proud of this national team".
Spain will come into this Semi-Final at 2/1 odds with the draw set at 9/4.
Spain are unbeaten in their last 10 all competitions games and have not lost in 19 of their last 21 away games in all competitions.
Spain have won only 1 of their last 7 Euro Championship matches.
Both teams have each scored in five of their last six Euro Championship matches.
Italy vs. Spain Betting Tip: Both Teams to Score YES at 5/6 odds.
Italy vs. Spain Prop Bets
Italy vs Spain Tue, Jul 06, 2021 EST
| Rot | Correct Score | Moneyline |
| --- | --- | --- |
| 1001 | Italy 1-0     | +650 |
| 1002 | Italy 2-0     | +1000 |
| 1003 | Italy 2-1     | +900 |
| 1004 | Italy 3-0     | +2200 |
| 1005 | Italy 3-1     | +2000 |
| 1006 | Italy 3-2     | +3500 |
| 1007 | Italy 4-0     | +4500 |
| 1008 | Italy 4-1     | +4500 |
| 1009 | Italy 4-2     | +5500 |
| 1010 | Italy 4-3     | +12500 |
| 1011 | Italy 5-0     | +12500 |
| 1012 | Spain 1-0     | +750 |
| 1013 | Spain 2-0     | +1200 |
| 1014 | Spain 2-1     | +1000 |
| 1015 | Spain 3-0     | +3000 |
| 1016 | Spain 3-1     | +2500 |
| 1017 | Spain 3-2     | +3500 |
| 1018 | Spain 4-0     | +7000 |
| 1019 | Spain 4-1     | +6000 |
| 1020 | Spain 4-2     | +7500 |
| 1021 | Spain 4-3     | +12500 |
| 1022 | Spain 5-0     | +15000 |
| 1023 | Draw 1-1     | +500 |
| 1024 | Draw 2-2     | +1400 |
| 1025 | Draw 3-3     | +6000 |
| 1027 | Draw 0-0     | +650 |
| Rot | Half Time ~ Full Time | Moneyline |
| --- | --- | --- |
| 1029 | Italy - Italy     | +275 |
| 1030 | Italy - Draw     | +1200 |
| 1031 | Italy - Spain     | +3000 |
| 1032 | Draw - Italy     | +450 |
| 1033 | Draw - Draw     | +350 |
| 1034 | Draw - Spain     | +500 |
| 1035 | Spain - Italy     | +2500 |
| 1036 | Spain - Draw     | +1200 |
| 1037 | Spain - Spain     | +350 |
| Rot | Winning Margin | Moneyline |
| --- | --- | --- |
| 1038 | Italy by 1     | +250 |
| 1039 | Italy by 2     | +500 |
| 1040 | Italy by 3     | +1400 |
| 1041 | Italy by 4 or more     | +2500 |
| 1042 | Spain by 1     | +300 |
| 1043 | Spain by 2     | +750 |
| 1044 | Spain by 3     | +2200 |
| 1045 | Spain by 4 or more     | +4500 |
| 1046 | Score Draw     | +300 |
| 1047 | No Goal     | +650 |
| Rot | Exact Total Goals | Moneyline |
| --- | --- | --- |
| 1048 | 0 Goals     | +650 |
| 1049 | 1 Goal     | +300 |
| 1050 | 2 Goals     | +225 |
| 1051 | 3 Goals     | +300 |
| 1052 | 4 Goals     | +550 |
| 1053 | 5 Goals     | +1000 |
| 1054 | 6 Goals     | +2200 |
| 1055 | 7 or more Goals     | +3500 |
| Rot | Half With Most Goals | Moneyline |
| --- | --- | --- |
| 1056 | 1st Half     | +210 |
| 1057 | 2nd Half     | +105 |
| 1058 | Tie     | +215 |
| Rot | Match Result and Both Teams To Score | Moneyline |
| --- | --- | --- |
| 1075 | Spain Wins and Both Teams To Score - Yes     | +500 |
| 1076 | Spain Wins and Both Teams To Score - No     | +350 |
| 1077 | Italy Wins and Both Teams To Score - Yes     | +400 |
| 1078 | Italy Wins and Both Teams To Score - No     | +250 |
| 1079 | Drawn and Both Teams To Score - Yes     | +300 |
| 1080 | Drawn and Both Teams To Score - No     | +650 |
| Rot | Total Goals and Both Teams To Score | Moneyline |
| --- | --- | --- |
| 1081 | Over 2½ and Both Teams To Score - Yes     | +140 |
| 1082 | Over 2½ and Both Teams To Score - No     | +900 |
| 1083 | Under 2½ and Both Teams To Score - Yes     | +500 |
| 1084 | Under 2½ and Both Teams To Score - No     | +105 |
| Rot | Match Result and Total Goals | Moneyline |
| --- | --- | --- |
| 1085 | Spain and Total Over 1½     | +300 |
| 1086 | Spain and Total Under 1½     | +650 |
| 1087 | Italy and Total Over 1½     | +200 |
| 1088 | Italy and Total Under 1½     | +550 |
| 1089 | Draw and Total Over 1½     | +300 |
| 1090 | Draw and Total Under 1½     | +600 |
| Rot | Match Result and Total Goals | Moneyline |
| --- | --- | --- |
| 1091 | Spain and Total Over 2½     | +400 |
| 1092 | Spain and Total Under 2½     | +400 |
| 1093 | Italy and Total Over 2½     | +300 |
| 1094 | Italy and Total Under 2½     | +325 |
| 1095 | Draw and Total Over 2½     | +1000 |
| 1096 | Draw and Total Under 2½     | +225 |
| Rot | Match Result and Total Goals | Moneyline |
| --- | --- | --- |
| 1097 | Spain and Total Over 3½     | +900 |
| 1098 | Spain and Total Under 3½     | +250 |
| 1099 | Italy and Total Over 3½     | +700 |
| 1100 | Italy and Total Under 3½     | +175 |
| 1101 | Draw and Total Over 3½     | +1000 |
| 1102 | Draw and Total Under 3½     | +225 |
| Rot | Match Result and Total Goals | Moneyline |
| --- | --- | --- |
| 1103 | Spain and Total Over 4½     | +1600 |
| 1104 | Spain and Total Under 4½     | +200 |
| 1105 | Italy and Total Over 4½     | +1200 |
| 1106 | Italy and Total Under 4½     | +150 |
| 1107 | Draw and Total Over 4½     | +5000 |
| 1108 | Draw and Total Under 4½     | +175 |
| Rot | Time of 1st Goal Brackets | Moneyline |
| --- | --- | --- |
| 1201 | 1-10 mins     | +350 |
| 1202 | 11-20 mins     | +400 |
| 1203 | 21-30 mins     | +500 |
| 1204 | 31-40 mins     | +600 |
| 1205 | 41-50 mins     | +650 |
| 1206 | 51-60 mins     | +1000 |
| 1207 | 61-70 mins     | +1200 |
| 1208 | 71-80 mins     | +1400 |
| 1209 | 81 - Full Time     | +1400 |
| 1210 | No Goal Scored     | +650 |
| Rot | Result After 75 Minutes | Moneyline |
| --- | --- | --- |
| 1211 | Spain     | +180 |
| 1212 | Italy     | +135 |
| 1213 | Draw     | +170 |
| Rot | Total Corners Brackets | Moneyline |
| --- | --- | --- |
| 1216 | Under 6 corners     | +650 |
| 1217 | 6-8 corners     | +190 |
| 1218 | 9-11 corners     | +155 |
| 1219 | 12-14 corners     | +350 |
| 1220 | Over 14 corners     | +900 |
| Rot | First Goalscorer | Moneyline |
| --- | --- | --- |
| 1301 | Ciro Immobile     | +475 |
| 1302 | Alvaro Morata     | +525 |
| 1303 | Andrea Belotti     | +575 |
| 1304 | Moreno Gerard     | +600 |
| 1305 | Giacomo Raspadori     | +625 |
| 1306 | Ferran Torres     | +700 |
| 1307 | Lorenzo Insigne     | +650 |
| 1308 | Domenico Berardi     | +700 |
| 1309 | Pablo Sarabia     | +700 |
| 1310 | Dani Olmo     | +750 |
| 1311 | Federico Chiesa     | +750 |
| 1312 | Mikel Oyarzabal     | +750 |
| 1313 | Federico Bernardeschi     | +900 |
| 1314 | Adama Traore     | +1000 |
| 1315 | Filho Jorge Jorginho     | +1200 |
| 1316 | Gaetano Castrovilli     | +1200 |
| 1317 | Matteo Pessina     | +1200 |
| 1318 | Pedro Gonzalez     | +1100 |
| 1319 | Bryan Cristante     | +1400 |
| 1320 | Manuel Locatelli     | +1400 |
| 1321 | Marcos Llorente     | +1400 |
| 1322 | Nicolo Barella     | +1400 |
| 1323 | Ruiz Fabian     | +1400 |
| 1324 | Alcantara Thiago     | +1800 |
| 1325 | Marco Verratti     | +2000 |
| 1326 | Alessandro Bastoni     | +2200 |
| 1327 | Jorge Koke     | +2200 |
| 1328 | Ramos Jordi Alba     | +2200 |
| 1329 | Rodrigo Hernandez Rodri     | +2200 |
| 1330 | Alessandro Florenzi     | +2500 |
| 1331 | Giovanni Di Lorenzo     | +2500 |
| 1333 | Rafael Toloi     | +2500 |
| 1334 | Aymeric Laporte     | +3000 |
| 1335 | Diego Llorente     | +3000 |
| 1336 | dos Santos Emerson Palmieri     | +3000 |
| 1337 | Francesco Acerbi     | +3000 |
| 1338 | Giorgio Chiellini     | +3000 |
| 1339 | Leonardo Bonucci     | +3000 |
| 1340 | Cesar Azpilicueta     | +3500 |
| 1341 | Eric Garcia     | +3500 |
| 1342 | Jose Gaya     | +3500 |
| 1343 | Pau Torres     | +3500 |
| 1344 | Sergio Busquets     | +3500 |
| 1345 | No Goalscorer     | +700 |
| Rot | Anytime Goalscorer | Moneyline |
| --- | --- | --- |
| 1351 | Ciro Immobile     | +165 |
| 1352 | Alvaro Morata     | +190 |
| 1353 | Andrea Belotti     | +210 |
| 1354 | Moreno Gerard     | +225 |
| 1355 | Giacomo Raspadori     | +225 |
| 1356 | Ferran Torres     | +250 |
| 1357 | Lorenzo Insigne     | +225 |
| 1358 | Domenico Berardi     | +275 |
| 1359 | Pablo Sarabia     | +275 |
| 1360 | Dani Olmo     | +275 |
| 1361 | Federico Chiesa     | +275 |
| 1362 | Mikel Oyarzabal     | +275 |
| 1363 | Federico Bernardeschi     | +350 |
| 1364 | Adama Traore     | +375 |
| 1365 | Filho Jorge Jorginho     | +500 |
| 1366 | Gaetano Castrovilli     | +500 |
| 1367 | Matteo Pessina     | +500 |
| 1368 | Pedro Gonzalez     | +400 |
| 1369 | Bryan Cristante     | +550 |
| 1370 | Manuel Locatelli     | +550 |
| 1371 | Marcos Llorente     | +550 |
| 1372 | Nicolo Barella     | +550 |
| 1373 | Ruiz Fabian     | +550 |
| 1374 | Alcantara Thiago     | +700 |
| 1375 | Marco Verratti     | +800 |
| 1376 | Alessandro Bastoni     | +900 |
| 1377 | Jorge Koke     | +900 |
| 1378 | Ramos Jordi Alba     | +900 |
| 1379 | Rodrigo Hernandez Rodri     | +900 |
| 1380 | Alessandro Florenzi     | +1100 |
| 1381 | Giovanni Di Lorenzo     | +1100 |
| 1383 | Rafael Toloi     | +1100 |
| 1384 | Aymeric Laporte     | +1200 |
| 1385 | Diego Llorente     | +1200 |
| 1386 | dos Santos Emerson Palmieri     | +1200 |
| 1387 | Francesco Acerbi     | +1200 |
| 1388 | Giorgio Chiellini     | +1200 |
| 1389 | Leonardo Bonucci     | +1200 |
| 1390 | Cesar Azpilicueta     | +1600 |
| 1391 | Eric Garcia     | +1600 |
| 1392 | Jose Gaya     | +1600 |
| 1393 | Pau Torres     | +1600 |
| 1394 | Sergio Busquets     | +1600 |
| 1395 | No Goalscorer     | +650 |
| Rot | Own Goal | Moneyline |
| --- | --- | --- |
| 1401 | Yes     | +1200 |
| 1402 | No     | -2500 |
| Rot | Method of Victory | Moneyline |
| --- | --- | --- |
| 1403 | Italy 90 Mins     | +135 |
| 1404 | Italy Extra Time     | +900 |
| 1405 | Italy Penalties     | +900 |
| 1406 | Spain 90 Mins     | +190 |
| 1407 | Spain Extra Time     | +1000 |
| 1408 | Spain Penalties     | +900 |
| Rot | First Goal Method | Moneyline |
| --- | --- | --- |
| 1409 | Shot     | -180 |
| 1410 | Header     | +475 |
| 1411 | Penalty     | +550 |
| 1412 | Free Kick     | +1600 |
| 1413 | Own Goal     | +2000 |
| 1414 | No Goal     | +650 |
- Alistair Prescott, Gambling911.com