Is This a Good Time to Start a Sportsbook in Iowa?
Published on:
Jul/27/2019
This is an excellent time to start a sportsbook if you are living in the state of Iowa.


*6 weeks free trial - test drive - best in the biz
*Deposit with Bitcoin - They'll double it!
*Get your own domain, customized website, logo
*Switch in under an hour, earn mrore $$ for doing so
*Odds featured on DonBest.com
*Thousands of betting options daily + live in-play
*Easy and discreet payment options include gift cards
*Walmart gift cards also accepted


Start Earning Money From Your Sheet Here
Current Sports Betting Climate in Iowa
The US Supreme Court ruled to allow sports betting nationwide but individual states will determine whether they want to operate in-state sportsbooks or not.
Iowa legalized sports betting both at casinos and via mobile devices.  If you think this is a death knell for bookies and agents, think again.
Why This is Good for Bookies and Agents
Because Iowa has legalized sports gambling, expect plenty of advertisements, news pieces and significant exposure related to the activity.  This will provide a boost for regional bookies as a percentage of interested players look to be extended credit, gamble anonymously and have the ability to place wagers that may not be available at the in-state licensed sportsbooks. 

While Iowa is not among the states with the highest divorce rates, they do happen.  A married spouse can avoid his or her gambling activity becoming center stage as part of a divorce proceedings down the road by using a local bookmaker.  He won't tell!!!!  William Hill WILL.

In order to bet online in Iowa, one must register in person at one of the casino establishments that house a sportsbook. 

Those with iPhones may not have easy access to online sportsbooks operating in the state due to new Apple gambling policy involving coding protocol.

In-state sportsbooks require customers to be 21 years of age or older.  This provides local bookmakers with the opportunity to reel in college age individuals ahead of the licensed betting companies.

Want to bet on the September 14, 2019 Cy-Hawk Trophy game between the Hawkeyes and Cyclones?  You won't be able to at a state-licensed sportsbook.  They are prohibited from taking bets on games featuring in-state schools such as the University of Iowa and Iowa State.  Savvy bookmakers in the state know they can make some serious dough with this one game, keeping in mind that ALL games featuring either one of these teams are off-limits to state regulated books.
How a Pay Per Head Works
The Pay Per Head provides a custom website, access to all reports, 24/7 customer support either online or via the phone or both, live in-play wagering, and often times even a live dealer online casino and racebook.
AcePerHead has been offering its services at a super low fee per customer per week with the first six weeks free.  These specials are always being updated.  *Special offers subject to change
Fast Payouts. Easy Collections.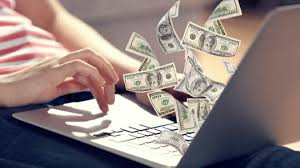 Our payment systems keeps your players happy with faster payouts. Likewise, you keep cash flowing with easy, quick collections. Online or via mobile, settling is easy with our state-of-the-art technology.
You and your players will benefit from being able to access their betting accounts, check balances, and get payouts or payments processed quickly and efficiently from the comfort of home or on the road. Make your sports book business a success: Get started today!
Current Team Betting Outlook
Both the Hawkeyes and Cyclones are expected to be competitive in 2019. Books have the Hawkeyes winning OVER 8 regular season games and the Cyclones slighly favored to win UNDER 8 regular season games.
The Hawkeyes are also expected to play well in college basketball.
START YOUR SPORTSBOOK HERE TODAY
- Dan Shapiro, Gambling911.com