Is This a Good Time to Start a Sportsbook in Arkansas?
Published on:
Jul/21/2019
This is a great time to start a sportsbook in the state of Arkansas.  Sports betting has been legalized with the first sportsbook having opened July 1.

*4 weeks free trial
*Starting at $7 per head, 24/7 support
*Pay only for active players
*Live in-play betting on mobile or laptop
*No deposit required - Instant setup
*Live dealer casino or virtual casino
*18 plus years in business serving sports betting public
*70 plus horse tracks
Click here to visit RealBookies
Why This is Good for Bookies and Agents
Bookmakers at this time have limited competition since sports betting will only be available at two casinos in the state - Oaklawn in Hot Springs and Southland Gaming & Racing in West Memphis.  For most folks living in Arkansas both locations are not conveniently located.  Neither casino is located near the state's largest city of Little Rock.  Bookies here do have the added advantage of increased mainstream exposure of sports betting because of its availability in the state.

A bill to allow mobile sports betting in the state died back in May.  It would have required sportsbook operators to pay 20% of revenue to the state and essentially ensure no operator would be interested in entry (at least none of sane mind).

No mobile, no convenient access for most residents and the likelihood of an inferior product compared to that which a local bookmaker or offshore sportsbook can offer means the Arkansas bookie and agent should thrive for a long time to come.   
How a Pay Per Head Works
The Pay Per Head provides a custom website, access to all reports, 24/7 customer support either online or via the phone or both, live in-play wagering, and often times even a live dealer online casino and racebook.
PayPerHead.com has been offering its services as low as $3 per head (per customer) per week as part of a limited time only deal.  These specials are always being updated.  Check for current deals here
Fast Payouts. Easy Collections.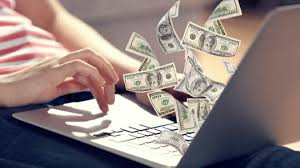 Our payment systems keeps your players happy with faster payouts. Likewise, you keep cash flowing with easy, quick collections. Online or via mobile, settling is easy with our state-of-the-art technology.
You and your players will benefit from being able to access their betting accounts, check balances, and get payouts or payments processed quickly and efficiently from the comfort of home or on the road. Make your sports book business a success: Get started today!
Current Team Betting Outlook
The Razorbacks are favored to win UNDER 5.5 regular season games.
Bookmakers who do business here should be aware that the Dallas Cowboys have the largest fan base in the state of any NFL team.  In Fayetteville, Bentonville (home of Walmart) and Jonesboro, all cities with modest populations between 50,000 and 100,000, more Chiefs fans appear to crop up.  One can rest assured that bookmakers operating from this region will be seeing plenty of Chiefs action.
START YOUR SPORTSBOOK HERE TODAY
- Aaron Goldstein, Gambling911.com