For bookies and agents in the state of Tennessee, it has never been a better time to start a sportsbook using a powerful Pay Per Head software platform.

*4 weeks free trial
*Starting at $7 per head, 24/7 support
*Pay only for active players
*Live in-play betting on mobile or laptop
*No deposit required - Instant setup
*Live dealer casino or virtual casino
*18 plus years in business serving sports betting public
*70 plus horse tracks
Click here to visit RealBookies
Current Sports Betting Climate in Tennessee
The US Supreme Court ruled to allow sports betting nationwide but individual states will determine whether they want to operate in-state sportsbooks or not.
Tennessee is among the states to start permitting in-state operators.  Unlike most other states, however, Tennessee does not have any casinos.  As a result, Tennessee-based online sportsbooks will only operate online and via mobile.
Why This is Good for Bookies and Agents
Because Tennessee has legalized sports gambling, expect plenty of advertisements, news pieces and significant exposure related to the activity.  This will provide a boost for regional bookies as a percentage of interested players look to be extended credit, gamble anonymously and have the ability to place wagers that may not be available at the in-state licensed sportsbooks.  The Memphis area already had a jump start in the space with sportsbooks operating an hour south in Tunica, Mississippi.

The sports leagues will have enough say in Tennessee's sports betting market to ensure local bookies can still compete.

Those with iPhones may not have easy access to online sportsbooks operating in the state due to new Apple gambling policy involving coding protocol.

In-state sportsbooks require customers to be 21 years of age or older.  This provides local bookmakers with the opportunity to reel in college age individuals ahead of the licensed betting companies.
How a Pay Per Head Works
The Pay Per Head provides a custom website, access to all reports, 24/7 customer support either online or via the phone or both, live in-play wagering, and often times even a live dealer online casino and racebook.
RealBookies.com has been offering its services as low as $7 per head (per ACTIVE customer) per week with the first four weeks free.  These specials are always being updated.  Check for current deals here
Fast Payouts. Easy Collections.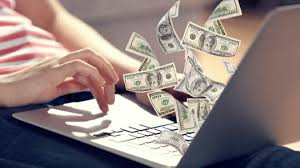 Our payment systems keeps your players happy with faster payouts. Likewise, you keep cash flowing with easy, quick collections. Online or via mobile, settling is easy with our state-of-the-art technology.
You and your players will benefit from being able to access their betting accounts, check balances, and get payouts or payments processed quickly and efficiently from the comfort of home or on the road. Make your sports book business a success: Get started today!
Current Team Betting Outlook
The Vols are not expected to have a good season in 2019, with odds of 500/1 to win the College Football Championship.
The Titans also have long odds of 50/1 to win the Super Bowl.
The Nashville Predators have decent 20/1 odds of winning the 2020 Stanley Cup, so it's not all bad in Tennessee.
START YOUR SPORTSBOOK HERE TODAY
- Aaron Goldstein, Gambling911.com