Is This a Good Time to Start a Sportsbook From Illinois?
Published on:
Jul/20/2019
For bookies and agents in the state of Illinois, it is a good time to start a sportsbook using a powerful Pay Per Head software platform.

*4 weeks free trial
*Starting at $7 per head, 24/7 support
*Pay only for active players
*Live in-play betting on mobile or laptop
*No deposit required - Instant setup
*Live dealer casino or virtual casino
*18 plus years in business serving sports betting public
*70 plus horse tracks
Click here to visit RealBookies
Current Sports Betting Climate in Illinois
The US Supreme Court ruled to allow sports betting nationwide but individual states will determine whether they want to operate in-state sportsbooks or not.
The Illinois state legislature passed a bill allowing for both physical sportsbooks and online sports betting in spring 2019.
Why This is Good for Bookies and Agents
Bookmakers have the ability to extend credit to players, something the Illinois-based sportsbooks will not permit.

Gambling expansion in the state will result in heavy advertising, promotions and news stories, thus creating a favorable environment for local bookies.  Not everyone will want to provide their personal information to licensed operators and still others will want to bet on credit. 

For the first two years, those who want to bet sports will need to register in person at designated venues.  They will be unable to do so remotely or online. 

Draftkings and FanDuel will not be allowed in the state for the first two years.  Both companies have had some success siphoning away customers from regional bookmakers in the state of New Jersey due to their competitive platforms.  It remains to be seen whether other betting sites will be able to compete with local bookies in Illinois, especially with the high licensing fees, highest in the nation in fact. 

The high licensing fees can almost guarantee winning gamblers will have their limits reduced sharply while bet offerings and lines will likely be less attractive.  Local bookies and agents do have the ability to offer more enticing promos to join.

Arrests of bookmakers does not happen often in the state.  In fact, the last documented arrest was 2014 when the evidence pretty much landed on police laps.

Those looking to place wagers on Illinois state colleges will be out of luck with the in-state licensed sportsbooks.  Bets on Northwestern in college basketball will likely be plentiful.  Those wagering from the state will need somewhere to make these bets. Enter the local bookmaker.

In-state sportsbooks require customers to be 21 years of age or older.  This provides local bookmakers with the opportunity to reel in college age individuals ahead of the licensed betting companies.
How a Pay Per Head Works
The Pay Per Head provides a custom website, access to all reports, 24/7 customer support either online or via the phone or both, live in-play wagering, and often times even a live dealer online casino and racebook.
RealBookies.com has been offering its services as low as $7 per head (per ACTIVE customer) per week with the first four weeks free.  These specials are always being updated.  Check for current deals here
Fast Payouts. Easy Collections.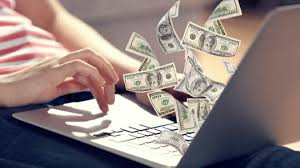 Our proprietary AgentPaymentSystems® keeps your players happy with faster payouts. Likewise, you keep cash flowing with easy, quick collections. Online or via mobile, settling is easy with our state-of-the-art technology.
Just as you can manage your players on the go, your bettors can use the mobile app to access their betting accounts wherever they are. You and your players will benefit from being able to access their betting accounts, check balances, and get payouts or payments processed quickly and efficiently from the comfort of home or on the road. Make your sports book business a success: Get started today!
Current Team Betting Outlook
The Bears have the 5th shortest odds of winning the Super Bowl at 14/1.
The Cubs have the 5th shortest odds of winning the World Series at 12/1.
The Blackhawks had 33/1 odds of winning the Stanley Cup in 2020.
The Northwestern Wildcats and Chicago Bulls each have long odds to win the Championship in college basketball and the NBA, Respectively.
START YOUR SPORTSBOOK HERE TODAY
- Aaron Goldstein, Gambling911.com