Is Running a Sportsbook Legal in Washington?
Published on:
Sep/28/2019
Licensed regulated sports betting in the state of Washington is likely years down the road, thus offering a ripe opportunity for local area bookmakers and those looking to set up small customized websites for friends and family.  Be cognizant of the fact that taking bets across state lines over the phone can be considered a federal crime.
Fast Payouts. Easy Collections.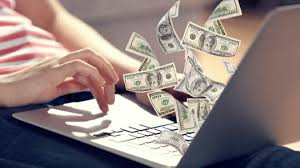 Our payment systems keeps your players happy with faster payouts. Likewise, you keep cash flowing with easy, quick collections. Online or via mobile, settling is easy with our state-of-the-art technology.
You and your players will benefit from being able to access their betting accounts, check balances, and get payouts or payments processed quickly and efficiently from the comfort of home or on the road. Make your sports book business a success: Get started today!
The more customers a bookie has, the more revenue will be generated, at least in theory.
Use of a Pay Per Head service does help in this endeavor.  The PPH collects a small weekly fee for each active player, usually in the area of $10.  In return they provide customized software, manage all the lines for whichever sports you opt to allow wagering on, and are typically available 24/7 either by phone or Web chat to assist with your customers needs.  Live in-play betting and online casino games are usually part of the package.
Your Teams
Washington Huskies - The Huskies entered Week 5 with one loss and ranked at 17.
Washington (3-1, 0-1) has rebounded from its loss to California in Week 2, thumping Hawaii before a convincing 45-19 win at BYU last week. Jacob Eason demonstrated his improving mastery of Washington's offense, throwing for 290 yards and completing 24 of 28 passes for a career-best 85.7 completion percentage.
Along with Eason's performance, Washington's pass catchers seem to have addressed the drops that became a major factor in the loss to Cal.
"I think there was good progress there. Probably collectively as a group, the quarterback to the wide outs, I thought those guys caught the ball well. Obviously, Jacob threw it in there pretty well," Washington coach Chris Petersen said.
Heading into Week 5, Washington would pay $300 for every $100 bet to win the PAC-12.
Seattle Seahawks - The Seahawks had a chance to rebound in Week 4 following a bad home loss to a New Orleans Saints team that was without Drew Brees.
Seattle starting running back Chris Carson may not hold his job much longer if he continues to give away the football.
Carson has three lost fumbles in three games, including last Sunday when one was returned for a touchdown by the Saints. It's a tough spot for the Seahawks as Carson personifies how Seattle wants to play offensively and control the game by running the ball. But turnovers are at the top of Carroll's importance list and Carson may not get many more chances, especially if backup Rashaad Penny is healthy after missing last week with a hamstring strain.
For his part, Carroll is remaining supportive.
"You're going to see absolute support for our guy. He's a great football player. We love him. You're going to see what that looks like," Carroll said. "There's been a lot of players over the years, through the ages that have had issues at times. They put it to rest and it's behind them and all that. That's what's going to happen here."
- Don Shapiro, Gambling911.com