FanDuel will NOT be taking bets on the Floyd Mayweather vs. Logan Paul exhibition fight (at least as of Wednesday).  You will still be able to place wagers on this fight via BetOnline, which features lots of props.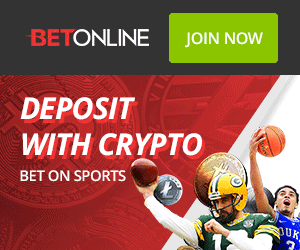 BetOnline had stopped taking bets on the actual winner on Wednesday but said they could reinstate those bets.  The company cited the lack of judges to provide an official decision.  And while they had already taken a six-figure sum on the fight result, this was the least attractive of the wagering options as Mayweather had been priced between -1200 and -1500.
Mayweather vs. Paul Prop Bets
Mayweather and Paul weight differential at weigh-in
Over 27.5 pounds
Under 27.5 pounds
Will the fighters make physical contact?
Yes -150
No +110
Which fighter will guarantee a knockout?
Neither fighter -125
Both fighters +175
Floyd Mayweather only +275
Logan Paul only +325
What will be said first by either fighter?
Bitch -125
Money +125
McGregor +1000
Will what accusation will Paul make first?
Mayweather not being able to read -120
Mayweather domestic violence -120
Walkout props
Who will have hood over head during walkout?
Both fighters -125
Paul only +200
Mayweather only +250
Neither fighter +350
What will happen first?
Mayweather takes off hood -400
Mayweather takes off mask +250
TV props
Total pay-per-view buys
Over 3 million
Under 3 million
Will Jake Paul join broadcast?
Yes +400
No -700
What will be said first by broadcast team?
50-0 +125
YouTube +150
McGregor +250
Rope-a-dope +500
Fight props
Will fighters touch gloves before opening bell?
Yes +170
No -250
Will the fight go the distance?
Yes +200
No -300
Will the fight end in the first round?
Yes +300
No -500
Will the fight end in the first three rounds?
Yes +150
No -200
Which fighter will be knocked down first?
Logan Paul -1000
Floyd Mayweather +550
Will Logan Paul be knocked down?
Yes -350
No +225
Will Floyd Mayweather be knocked down?
Yes +550
No -1000
Will either fighter be knocked down?
Yes -375
No +240
Which fighter will bleed first?
Floyd Mayweather +350
Logan Paul -600
Will Floyd Mayweather bleed?
Yes +250
No -400
Will Logan Paul bleed?
Yes -150
No +110
Which part of Paul will bleed first?
Lip/Mouth +175
Eye/Socket/Brow +200
Nose +250
Ear +400
Any other area on head/neck +500
Anywhere below neck +500
Cheek +600
What will happen first?
Paul loses mouthpiece +200
Mayweather loses mouthpiece +300
Paul delivers low blow +300
Mayweather delivers low blow +500
Both fighters knocked down +600
Either fighter be knocked unconscious +700
Either fighter admitted to hospital +1000
Jake Paul enters ring during fight +1000
Logan Paul gets tooth knocked out +2800
Mayweather gets tooth knocked out +3300
Paul bites Mayweather +5000
Mayweather bites Paul +6600
- Ean Lamb, Gambling911.com