Is Crypto Gambling the Next Revolution?
Published on:
Jun/05/2022
Betting on sports, especially horses, has been around for over a century. Betting on games like roulette, baccarat, and poker occurred even before the first horse racing bet. During gambling's history, there have been few disruptive innovations. But once in a while a huge disruptor rises to change the industry. Crypto gambling is one such disruptor.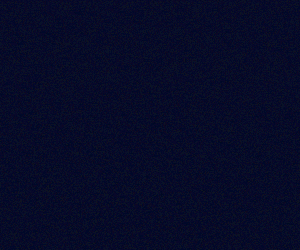 Why Crypto Gambling is the Next Revolution

 
Online gambling and cryptocurrencies are the perfect match. Cryptocurrencies preach decentralization while online gambling is just starting to venture into the mainstream.  
Using BTC and ETH to fund online sportsbook accounts isn't new. But crypto gambling didn't become a revolution because while many offshore sportsbooks accepted bitcoin and ethereum, they also accepted, and continue to accept, credit cards and wire transfers. 
NitroBetting is at the forefront of the real crypto gambling revolution because we only accept Bitcoin. You fund your wagering account with Bitcoin.  
You play with mBTC. You withdrawal your winnings in Bitcoin.  
By now, if you've read our other blogs, you know the advantages to gambling with cryptocurrencies as opposed to using fiat currency like U.S. dollars. That alone makes crypto gambling revolutionary.  
But what makes crypto gambling truly revolutionary is that it changes the definition of a gambler.  
When people outside of the online gambling industry hear the word "gambler", they envision a down on his luck forty to fifty year old male who has ruined his life by rolling the dice one too many times.  
Scenes of ill-fated Phillip Seymour Hoffman in Owning Mahoney invariably end up in their minds. But gambling with crypto will change those images and that's the next revolution, that's the true disruptiveness. 
Crypto gambling will make gambling an acceptable past time. It will also make gambling more than gambling. 
Making wagers with cryptocurrencies, especially Bitcoin, will turn every sports bettor into a sports betting investor. Betting with cryptocurrencies will turn every casino gambler into a casino gambling investor and every horseplayer into a horseplaying investor. 
The reason this will happen is because when you use cryptocurrencies to make bets, you are also investing. All cryptocurrencies are also investments.  
Don't get us wrong. Like stock, not every crypto is worth investing in, which is why we only accept BTC.  
But the U.S. Government views Bitcoin as an investment. So every time you convert dollars to BTC, you are investing.  
So the crypto gambling revolution isn't only in how we fund our sportsbook, casino, and racebook accounts. It's not just in how we bet on NFL games, or place money on hands of blackjack, or bet on the Kentucky Derby. 
The most important disruptor, the biggest revolution will be how the rest of the world views us.  
Instead of them looking at us, the sports bettors, casino gambler, and horseplayer, like were Mark Wahlberg in The Gambler, they look at us like were Gordon Gecko in Wall Street. That's the real next revolution and it's a long time coming.