A 2018 Supreme Court decision struck down a 1992 federal law effectively banning commercial sports betting in most states, and opened the door to legalizing wagering on professional and amateur sports.  But even before this time independent bookies operating in the States, and around the world for that matter, began discovering ways of limiting their exposures within a grey market industry, the second oldest in the world after prostitution.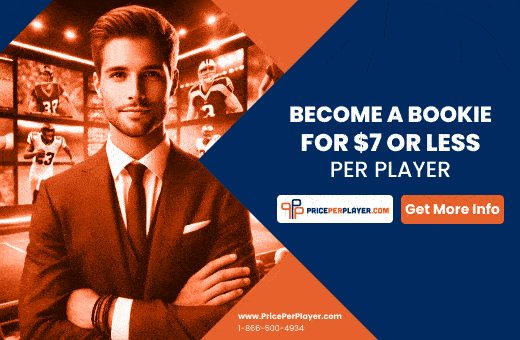 Pay Per Heads ushered in a period of cover.
The most obvious change came with the removal of wire rooms, many of which stood out like sore thumbs.
The Pay Per Head works as a contract service, much the same way credit card companies utilize call centers in foreign countries to handle a good brunt of their phone and online chat support.
No longer do bookies need to take bets on US soil.  The vast majority of states considered bet taking a misdemeanor while a handful deemed the activity a felony.  The larger a bookmaking business got, the more attention they would draw from both police and other criminal factions.
Much of the criminal components tied to yesteryears bookie operations involved illicit activities like money laundering and racketeering.  Some of the indictments in more recent years ramble on about bookmaking before finally making mention of heroin distribution, the crime that led to the arrests in the first place.   We will stress this again shortly, be very careful who you associate with when running a bookmaking business.
Tax evasion is often cited in criminal complaints involving bookmaking operations.  It is incumbent upon the bookie and or agent to file their taxes yearly.
As these Pay Per Head businesses have evolved, they've adapted further safeguards such as the elimination of direct in-person cash transactions.  Instead, bookies can now pay and collect funds via digital wallets.  Most of today's Pay Per Head services provide the technology to offer settlements via cryptocurrencies.
Remember too that a local bookie is just that, local.  And there is a reason for such a designation.  Taking bets across state lines is a federal offense.  A PPH business provides a website for customers to place bets via the Internet, and these wagers are therefore made on servers outside the US.  Never take a bet directly over the phone, especially customers are located in another state.
In reality, Pay Per Heads reduce you to a gambling affiliate to some degree.  The only difference is that, instead of earning 35 to 40 percent of the profit, you're earning closer to 90%.  The other 10% is going towards fees (a Pay Per Head firm like PricePerPlayer charges around $5 per active player per week). Keep in mind, you are no longer dealing with costly overhead such as running a wire room and paying employees.  All of this is handled by the PPH.
In closing, it is important to Know Your Customer (KYC).  We've already touched upon this above.  If you suspect a customer is engaging in illicit activities such as money laundering, fraud, loansharking, drug dealing or Mafia associations, you must cut ties immediately.  These bad actors draw prying eyes to your otherwise clean business.  Law enforcement will cast a wide net in going after these unsavory dregs of society.  You do not want to be caught in that net. 
Today's bookmakers are right up there with clergymen in terms of the most pristine professions. 
In years past, tell someone you were a bookie and the response one might generate is "are you connected to the mob?".
Today they might see one of those DraftKings funded Florida Education Champions ad spots and thank you for helping with their kid's schooling.
- Jagajeet Chiba, Gambling911.com